10 Marketing Trends For 2018 You Need To Know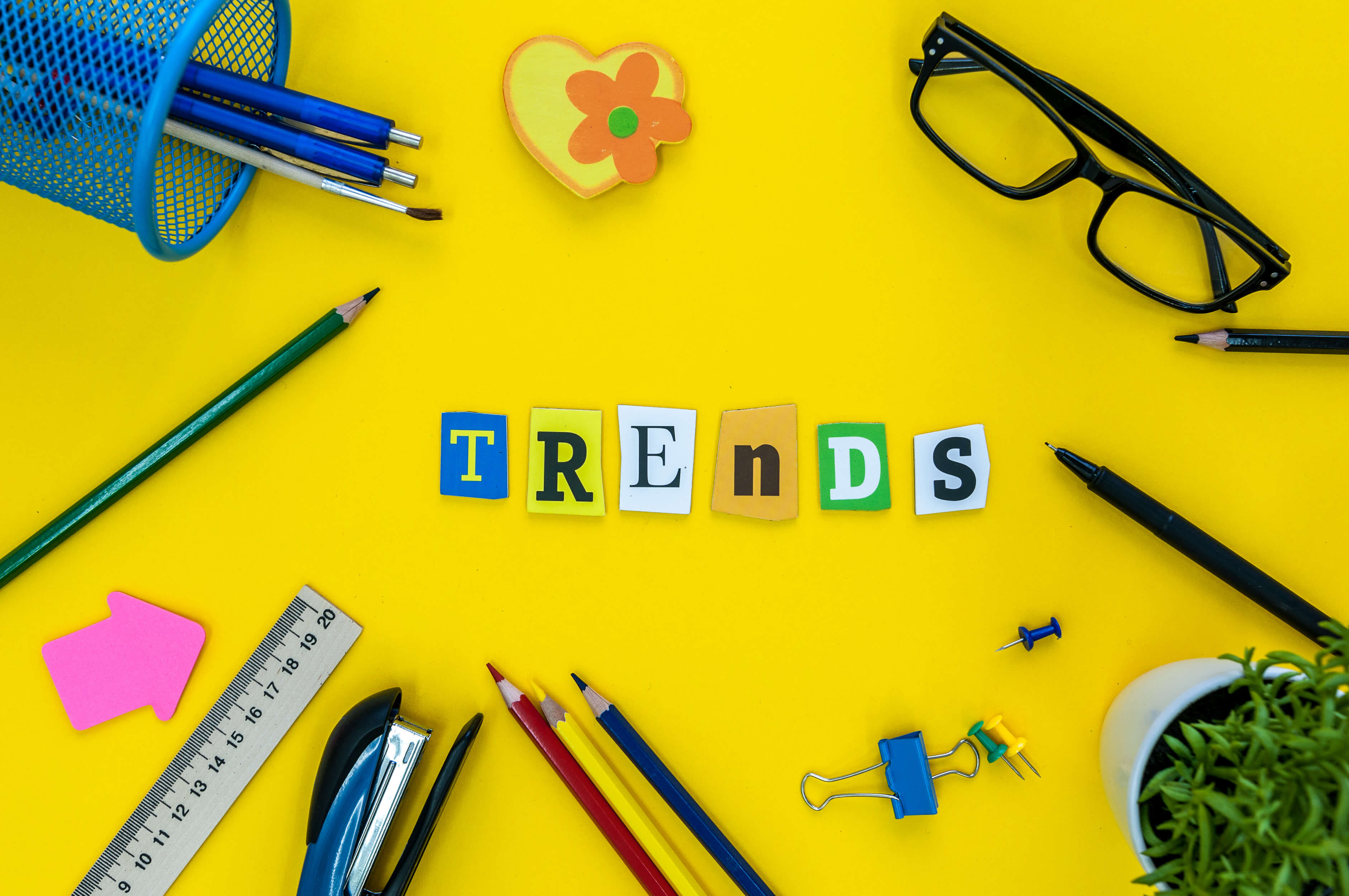 Marketing trends are always changing based on the latest technology and how consumers are interacting.
You need to stay on top of these trends if you want your business to remain successful, sophisticated, and engaging. With new technology released almost daily, you've got to plan ahead.
Getting ahold of the latest trends in marketing will help you begin to develop your content plan for next year. In preparation for 2018, take a look at the hottest trends below.

1. Video and Visual Marketing
We live in a world of screens, where most people work desk jobs in front of computers. When they finish with work, they turn on their TVs or surf on their iPhones. They are anything but disconnected.
To market to a world that stays plugged in, you need to reach users with content that resonates. Video provides a human, emotional factor that helps to tell a story.
In a recent study, it proved that Facebook users alone are watching over 8 billion videos a day. If you're not making videos, you're missing out on a huge part of the market. Marketing trends show users are becoming less and less engaged with the content.
Creating video content helps to promote customer engagement and can be leveraged on social media channels, webpages, and even email campaigns.

2. Social Channel Engagement
Social media marketing is one of the highest used marketing methods due to the massive audience on each channel. Social media channels are free, so in terms of ROI, it's a great choice.
Researching the social media channels your target audience is most likely to be on is the first step. Creating a brand and bringing brand awareness is a great goal for social media campaigns.
You can develop a following who will begin to trust you. They will be more likely to buy your services in the future if you are a thought leader in your industry.
Another way to reach out to your social media market is by providing discount codes or promotions for your product or services. This will drive traffic to your site and raise brand loyalty.

3. Mobile Ads
People who own a mobile phone are likely to have it on them at any given moment. Users are engaging with their phones constantly and are inundated with information from all directions.
One of the newest marketing trends is Geofencing. When a user is in a certain location, they will receive a notification on their cell phone. These messages could be anything from discounts to reminding users you are down the block.
There are positives and negatives to marketing trends like this. Users have a lot of control over whether or not they see an ad. They must have location sharing turned on for the mobile app to be able to receive any notifications.
For those that have these notifications on, this method could be a very effective interruption.

4. User-Based Preference Ads
Being disrupted by ads is a thing of the past. When I'm scrolling through Facebook, I'll start watching a video that looks interesting. A few seconds later and I finally realize it's an ad.
Native advertising is growing in marketing trends as it does not interrupt the user. These ads blend in with whatever a user is looking at and they may not even realize it's an ad right away.
These ads are specific and targeted based on what the user's preferences are. If someone has searched for yoga pants on Google and Amazon, they are likely to start seeing ads on their Facebook page or Instagram account.
Ads that target users interests are effective and more successful than ads that are not preference targeted.
These marketing trends can go as far as distinguishing between existing customers and potential clients. It can feed them a personalized ad and different messages based on the audience.

5. Content Creation
Marketing trends like content creation aren't going away anytime soon. Traditional marketing is transforming into inbound marketing where it's more about the value you can provide versus straight selling.
Having individuals on your team that are great at content writing will come in handy. They must develop messages that are engaging and resonate with your target audience.
Content creation can come in many different forms. Videos, blogs, white papers, case studies, and infographics are a few. Create pieces that keep your audience coming back to your website. The more value the user finds, the more they keep listening to what you say.

6. Analytics Experts
Digital marketers should be able to understand and track digital marketing trends. There are many CRMs that allow marketers to track user activity. This helps businesses understand customer behaviour so they can appropriately market to them.
Analytics and reporting are important to provide statistics on whether or not your company is growing. They can show areas where improvement is necessary and areas where you're exceeding benchmarks.
Your overall marketing strategy and plan will be more targeted and see higher ROI if it's data-oriented. Being able to make sense of user behaviour information can make or break your business.
If you're marketing but don't understand who your audience is or what their spending habits are, you're taking shots in the dark.

7. Chatty Robots
Chatbots are driving marketing efforts for companies across the world. They are computers that live on your website to engage with customers and give them a guided experience.
It's similar to having your own personal assistant or customer service agent helping you on the website. They can answer users questions and direct them to specific web pages based on those questions. They can offer valuable suggestions and provide faster conversions.

8. Digital Influencers
Having thought leaders in your industry on your side helps to promote your brand. If someone who has a large following recommends your product, your brand recognition will skyrocket.
Digital influencers could also be customers who are satisfied and happy with your product or service. The best promotion is by those who have used your business and can speak about it first hand.
They may speak about it to their friends and family, who could try the service or product as well. Their circle grows larger and larger, and in the future, they become a digital influencer for your product.

9. Retail And In-Store Marketing Trends
If you're a business that isn't just online, you need to think about in-store marketing.
Marketing trends for stores could be as simple as building a display around a product, creating signage and developing advertisements. You could also market to customers by providing them with coupons on their mobile devices as they walk past various items in the store.

10. Growth Hacking Masters
Growth hacking was on the top of the list of trends in 2017. It will continue to grow in 2018 as this is the direction many digital marketing experts are going.
One of the most common and effective growth hacking methods is search engine optimization (SEO). SEO feeds your content and information to people that are searching for it.
These users are already searching for your service or product. When they see your link, they are more likely to click on it to buy your product. The more you are able to answer questions for your potential customers, the easier it will be to sell your product.

Make Your Marketing Plan Now
It takes a lot to stay on top of changing marketing trends. And they are going to continue to change as technology changes and marketers discover new ways of pushing their products.
Marketing requires people that are flexible and have the ability to keep up with industry trends. To be successful, research the marketing trends above and apply them to your strategic plan.
Even if your business has a small marketing budget, you can still have a robust marketing plan. Read up on how to save costs while keeping your marketing effective.
---