10 Powerful Reasons to Partner With a Social Media Influencer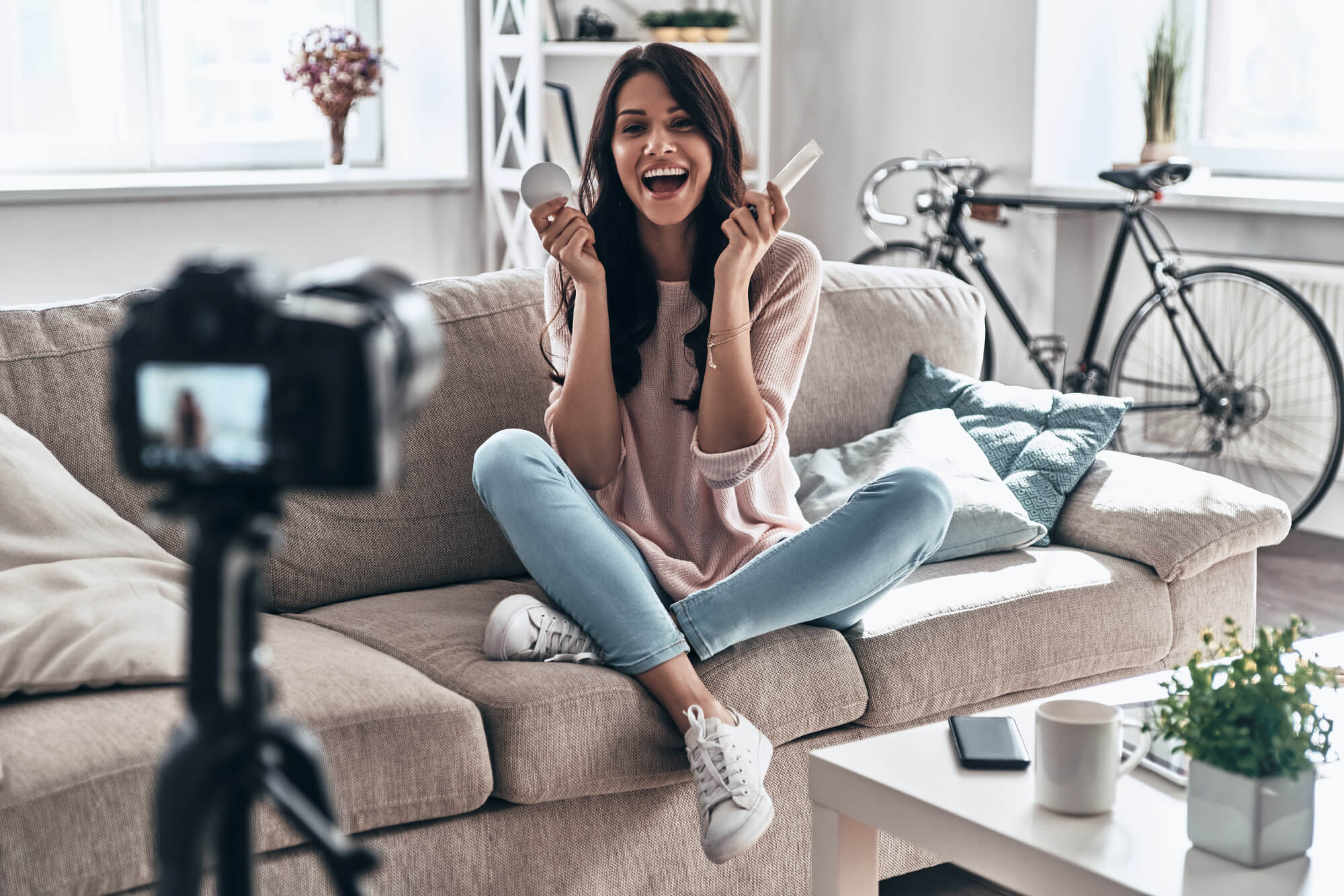 Did you know that more than two-thirds of all retailers in North America are using influencer marketing? If that doesn't convince you that the influencer market is booming, studies show that 34 percent of all users who use Instagram daily have purchased something because a social media influencer posted about it. 
What on earth are social media influencers? An influencer is someone who has a large following on social media who recommends products and services. Think of them as mini-celebrities with dedicated and engaged followers.
Social influencers are the new way to market, and it's fairly easy to work with them. If you're looking for a new way to elevate your brand, read on to learn all the reasons why you should develop an influencer marketing strategy today.
1. It's Inexpensive Advertising
For a minimal cost, tens of thousands, or perhaps hundreds of thousands, of people will see your product. It's an inexpensive method to utilize in comparison to other, more traditional marketing tactics. 
It's not crucial to go with the top influencers either; you can be just as effective working with micro-influencers. They may have slightly fewer followers, but they usually have a targeted and dedicated audience. 
How do you pay influencers? It depends, but many influencers are thrilled to get the opportunity to use your product for free and then post about it. If you own a restaurant, or a cake company, or even a skincare product line, you can offer to send them your product free of charge. If they like it, they'll post about it.
2. Organic Marketing
When people see posts by social media influencers, they are advertisements that don't look like they are advertisements.
Whether someone posts themselves eating at your restaurant, wearing your sneakers, or applying your company's skincare products, it's organic marketing. 
People are far more likely to purchase something that they see their peers or social media influencers using, than something they see in a traditional paid ad. 
3. It's Gives Your Brand a Seal of Public Approval
When a social media influencer posts about your product, they try it out and validate that it's a superior product that others should consider purchasing. 
There is nothing more important than your brand, and it should permeate every aspect of your business. 
Often, influencers will try the product directly on their Instagram stories, and they will tag the company that they're working with. 
Users know that the influencers are actually using the product when they visually see them using it. A new popular way to do this is to partner with a social media influencer for an IGTV 'how-to' series. If you have a skincare or makeup company, influencers may post a whole series of their evening skincare routine using your product. 
By doing this, they are stamping a seal of approval on your product, and their dedicated followers will follow suit.
4. Partnering with a Social Media Influencer is the Future 
Think about it this way, if you don't partner with a social media influencer today, you're going to have to do it tomorrow.
Influencers are not going away anytime soon. They are the present and future of advertising. If you want to be a brand that social media users want to buy, you need to be in the game.
5. It Gives Your Brand Access to New Audiences
By partnering with a social media influencer, you are automatically gaining access to an audience that you may not have been reaching with more traditional ways of marketing.
These influencers have large and dedicated groups of followers on their social media accounts. They also typically have niche audiences, so if you partner with the right person, you can significantly increase your visibility.
Influencer marketing is unmatched in its ability to put your product in front of at least thousands of people. You are guaranteed to increase your conversion rate. 
6. Your Brand Becomes Modern and Hip
Social media influencers are the epitome of modern and fresh. If your brand wants to stay relevant, it's essential to develop an influencer marketing strategy. It will show people that your brand is trendy and that they should hop on board with your product.
7. It Boosts Your SEO
Ranking high on Google search results is difficult. You always want to make sure that your company is investing in SEO. If you don't rank on Google's first page, there is a very minimal chance people will click on your website.
When it comes to SEO, it's not enough to just invest in keyword research and quality content, you also need to make sure that there are backlinks to increase your website's Domain Authority, also known as DA. 
This is where social media influencers come in. Social media influencers can help you rank by creating backlinks to your website when they refer to it in their posts. 
8. Influencer Marketing Increases Sales
Companies invest in advertising to increase sales. Influencers drive sales. Many brands who partner with influencers report that they get an almost immediate increase in traffic and conversions after an influencer creates a post about their company.
Typically the increase in sales will last for weeks after an influencer posts or goes live with their content.
9. Influencers Know Their Audiences Extremely Well
Influencers have thousands of followers for a reason. They know their audience, and they create great content. They're creative, fun, and on-trend.
Their knowledge of their audience helps you gain access to thousands of potential new clients. Their success becomes your success. 
10. Excellent Return on Investment
In comparison to other advertising strategies, an influencer marketing strategy yields an excellent return on investment. Studies have shown that influencer marketing content has an 11 times higher rate of ROI than other, more traditional digital marketing strategies. 
Elevate Your Brand Today
Don't wait to start building your brand today. There is a social media influencer out there who can help you take your brand to the next level.
Are you looking for more great content to help you with your business? Visit our blog today.