11 Low Cost Marketing Ideas for Your Small Business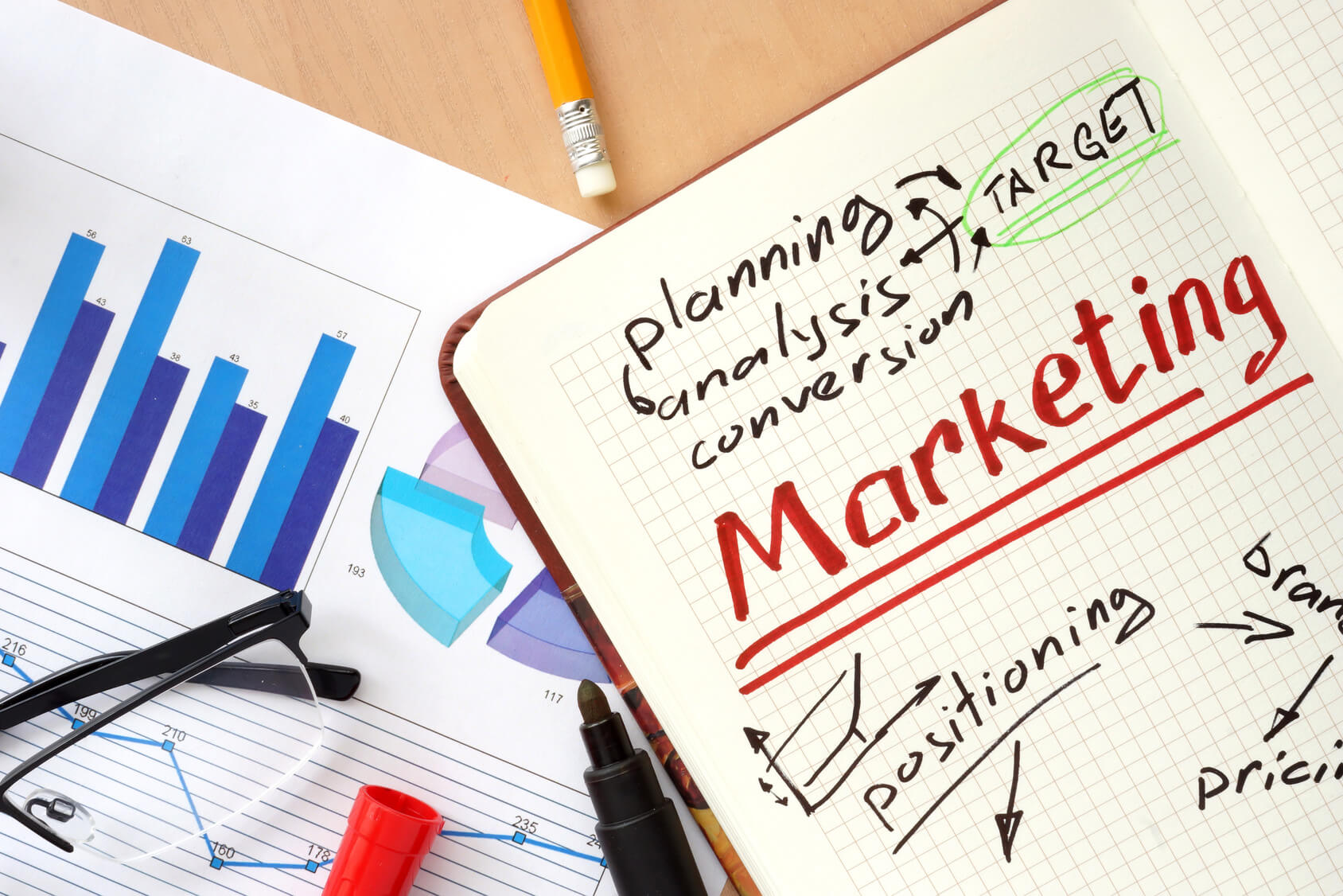 Have you lost your creative motivation, your drive, or perhaps you're just new to marketing? Are you unsure of how to get a leg up on the competition without breaking the bank?
No matter your circumstances, a solid marketing strategy is essential to any business. Especially small businesses that may not have a large budget.
A rock-solid marketing game plan will help your business capture more leads, conversions, and ultimately, more sales in your business.
Thankfully, old-school marketing tactics have found their way into the rearview mirror, for the most part. While new, more potent marketing tactics come to the forefront and have leveled the playing field for small businesses.
Even if you're working with a low budget, there are still plenty of effective ways to market your business. Today we're revealing 11 of the best low cost marketing ideas.
1. First Things First: Find Your Target Market
Running a successful and profitable business is not about appealing to everyone, but appealing to a specific group of people: your target market or target customer.
If you try to appeal to a broad range of people, it can backfire and could be detrimental to your business. Not to mention, many of the low cost marketing ideas that can help get you to the top will require a clear target market in mind — otherwise, these tactics won't work.

The Easiest Way to Identify Your Target Customer:
Figure out their demographics
Identify their pain points
Perform market research
This process can be as complex or simple as you make it.
You can get specific with demographics while you're figuring out exactly who that target customer is. You can also perform market research for free, with your email list, on social media, or other free platforms.
The bottom line: you can't run a successful business without first finding out who your target market or customer is. It should always be your first step when starting a new business or a new marketing strategy — and it won't cost you a dime.
2. Quality Content
Gone are the days that you have to spend hundreds or even thousands on your marketing strategy. There are low cost marketing ideas that have nothing to do with money. Enter, content marketing.
I know, you may be tired of hearing how "content is king" and how nothing else matters without it. But I'm here to tell you that when content marketing is done correctly — it can be your best marketing tactic.
Sure, you can spend money to outsource a freelance writer for content, but even then, it won't put you back financially very much, and it has a massive ROI.
If you're new to the marketing world, content marketing can come in varying forms, but generally, it means blogging. Producing actionable, quality content on your website can bring you loads of website traffic, and traffic can bring you leads and sales.
3. Video Content: One of The Best Low Cost Marketing Ideas
Out of all the low cost marketing ideas, introducing video content to your business could be the smartest business move you make this year.
Video content is everywhere, and any business that's not utilizing it yet will be soon. According to Forbes, video content is the most engaging content you can offer.

How to Implement Video Content in Your Business:
YouTube Channels
Facebook Live
Videos in Blog Posts
Video Tutorials
Share behind-the-scene videos
Make a Video E-course
Video content is nothing to snuff at — according to this study, video content will make up 82% of all consumer internet traffic by 2021.
4. Engage With Your Customers
There's no doubt about it, customers are the heart of any thriving business.
Without them, you wouldn't have a business, so they should always be your core focus. Especially after you've secured them as a customer.
If you want to draw your customers in, you have to connect with them on a personal level and show them you're more than just a brand.
Trust is at the very base of every relationship, and it's no different than in the business world. And what's even better, it's one of the most rewarding low cost marketing ideas you can utilize.

How to Engage With Your Customers or Prospects:
Answer blog comments
Engage on social media
Answer emails promptly
Answer sales inquires ASAP
Trust is at the very base of every relationship, and it's no different than in the business world. Make humanizing your brand a top priority, and you'll see an improvement in many areas of your business.
5. Using Linkedin For Your Business
Linkedin has become an invaluable business tool, especially for small businesses who are looking for low cost marketing ideas.
To make the most out of Linkedin for your business, the first step should always be optimizing your profile for leads.
Make sure it's clear what you do, what your business is, and who you help. Then, you should start to connect with prospective customers and people in your niche.
Always send a personal note, versus simply requesting to connect with them. This will make a world of difference when getting your requests accepted.
Once you start to find customers and people in your niche you'll find that many of them have mutual connections, so growing your connections to over 500 can be done in only a few weeks.
6. Local Marketing Tactics
Local marketing will depend on where you live and what your industry is, but it can be a valuable part of your marketing strategy.

A Few Key Ways For Local Marketing:
SEO (Search Engine Optimization)
Focus on locals
Attend local business events
When you work in certain industries, like a construction or roofing companies for example — it's vital to target locals, especially when it comes to keywords. You'll want to target a few main keywords that are specific to your location and your industry, and use those in your evergreen blog posts.
Just make sure you claim your address on Google Maps as part of your SEO efforts!
Being part of your community is valuable as well, attending any seminars or events in your niche or for local businesses is worth the time.
7. Email Marketing
I'm sure you've heard the expression in business, "the money is in the list". An overused expression, yes, but a powerful one. Growing and nurturing an email list is a smart business move for any size of business.
Email marketing gives you the opportunity to engage and connect with your customers and readers on your blog on a personal level.
Creating large followings on social media platforms like Facebook and Twitter is great, and will benefit your business — but if they closed down tomorrow what would you be left with? Nothing, exactly.
Yes, it's unlikely, but still, it's great to have that reassurance that you have an email list. You know you own it and you don't have to have that nagging worry in the back of your mind all of the time.
8. SEO
Search Engine Optimization is essential in growing any website. And it's no secret that if you are a business, you absolutely require a website.
With most marketing tactics, like content marketing, a huge component depends on the amount of blog traffic you have. If you're looking for low cost marketing ideas, SEO will bring you traffic galore and makes it the perfect tactic to bring you oodles of leads and conversions.
SEO doesn't have to be a daunting, unimaginable task. Anyone can learn the basics, at no cost. And if you have some sort of a budget you can get outside help.

Basics of SEO:
Build the foundation
Keywords
Internal and external links
Fast page load time
Mobile-friendly website
Clean and functional website design.
9. Kick Serious Social Media Tail
I'm sure it comes as no surprise that most businesses have social media accounts. There's a good reason for this.
Not only can you market your actual business on social media, but you can get tremendous amounts of traffic to your content from social media. This, in turn, can bring you more conversions, for free.
You don't need to hire help for social media, at least not as a small business starting out. There are loads of low cost marketing ideas you can implement without outsourcing.

Low Cost Marketing Ideas For Your Social Media:
Facebook Ads
Facebook Groups
Twitter Chats
Share your content
Utilize Pinterest
10. Pinterest For Business
Depending on your niche or industry — Pinterest can be a goldmine. Although it's mentioned under social media platforms, it's actually not a social media platform at all.
Pinterest is a visual search engine, which operates the same as Google. People come to Pinterest to search for a specific item, tutorial, or information on some subject. With over 150 million people in 2016 using Pinterest, this is good news for your business.
93% of people on Pinterest come there to plan a purchase, and 72% use Pinterest to plan what to buy when they're offline, says Pinterest for Business. If these stats aren't enough to get you on the Pinterest bandwagon, I don't know what is.
11. Research
When it comes to anything in business — research, planning, and goals should always take a front seat. Research, above all, is critical to your business's success.
Researching your competitors is huge. This can help narrow down your target audience, get to know your customers better, and show you where you have room to grow.
Research begins with getting to know your target customer, market research, and many other business efforts down the road.
Conclusion
Despite popular belief, marketing doesn't have to be costly. In fact, there are numerous low cost marketing ideas out there, sometimes you just have to be creative with them or do your research to find what works.
Times have changed, which means small businesses have equal opportunity with the bigger businesses.
---