11 Technology Tools to Help Your Small Business Grow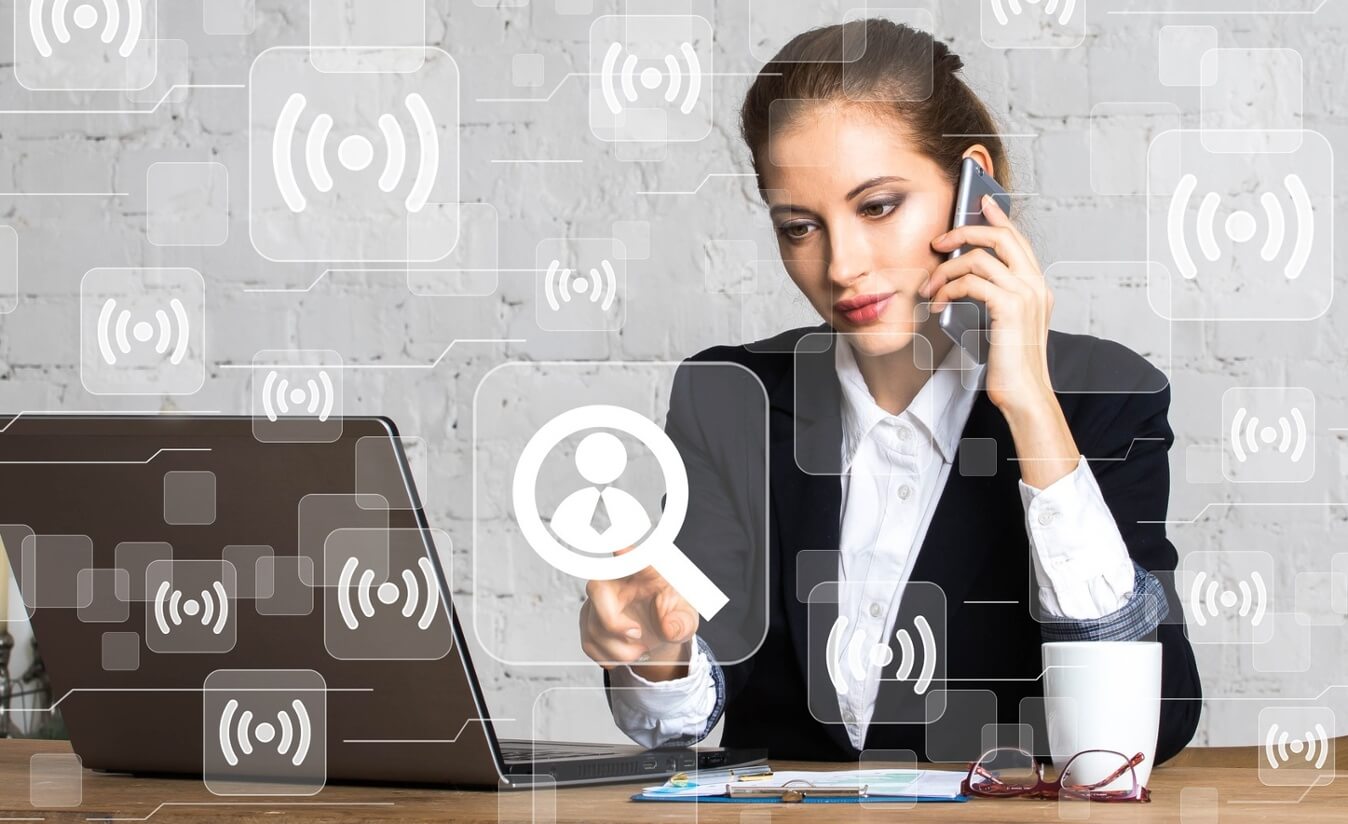 As we all know, setting up a small business isn't the easiest thing in the world to do, and it's certainly not for the faint-hearted.
But, whether you've already launched your business, just setting up, or thinking about your business name, there are some helpful technology tools that you need to know about.
Technological innovations have leveled the playing field for businesses in every type of industry. 
As a small business owner, there is an impressive array of new apps, websites, and software designed to help your business.
These tools have the potential to not only greatly improve efficiencies right across your business model, but they will provide you with better ways to fund, promote and grow your company.
But, before you can use the tools that will help you do all of these things, you have got to be aware of those tools in the first place. 
That's where this article comes in.  
It's time to work smarter, not harder.
We're about to share the 12 tech tools that will help your small business grow.  
Ready to take a crash course? 
Let's get right to it.  
1. Social Media
Social media, when used correctly, can significantly boost your business. 
Using the right social media platform can help you to grow your brand. It can boost your visibility and your credibility. It also helps you to engage directly with your target audience. 
But, which are the best ones for small businesses?
In an ever-evolving industry, Facebook and Twitter are leading the way currently, though don't discount the power of Instagram and Snapchat and always stay up to date with the latest, greatest innovation.
These platforms give you the chance to get your message out there quickly and to a large audience. 
Both offer plenty of free tools to get started. And, once up and running, low-cost advertising options and technology tools like TweetDeck sweeten the deal.  
2. Advertisement Assistance
If you're looking to get the very best out of your Facebook ads, there are some technology tools that will help you to optimize. 
Perfecting a Facebook ad can be a tricky affair, but with tools like AdEspresso, the process becomes a lot more manageable. 
A good tool to help you with your advertising will do the following:
It will provide you with a simple way to create hundreds of ad variants

It will test all versions of your ad for all of your different target markets

It will provide detailed metrics and analytics that are clear, quick and actionable.
3. Analytics
If your business is going to grow, you will need to constantly monitor customer trends and patterns in the form of data analysis.
Thankfully, business intelligence like this is no longer reserved for large organizations and global companies. 
Data analysis is now widely available to businesses of every shape and size, and when used correctly, it can make all the difference to your bottom line. 
Programs like Google Analytics provide you with an enormous range of actionable information. 
With an adequate analytics program, you can constantly monitor the effectiveness of your campaigns and your programs. 
Once armed with such information, you'll not only be able to make better decisions in the short term, you'll be able to hone your priorities for the long term.
4. Accounting Software
When you're focused on establishing your brand, every day needs to be productive. The last thing you want is your bookkeeping to take up a ton of effort and a lot of time. 
Affordable and practical accounting software is an important facet of any growing business. 
Whether you are just starting out as a sole proprietor, or if you're a business with a small number of employees, there are some impressive accounting software tools that will help you to do the books. 
Here are some examples:
Remember, these are simply examples of some of the technology tools available. Be sure to shop around for the best deals and the best packages to suit your needs. 
5. Mobile Payments
We have all watched, and most of us have participated in, the unparalleled rise of mobile technology.
Today, over 22.7 million Canadians have a smartphone and many of us use our smartphones up to five times an hour.
But, just as mobile technology continues to expand for the individual, it has also made huge strides forwards for small businesses.
Did you know that mobile phones can now serve as sales terminals and wallets?
As a small business, you can take full advantage of this by doing the following:
Keep track of your inventory and payments by turning smartphones, etc into point-of-sale devices

Accommodate mobile payments by adding mobile wallets as a payment option
6. Automation
When trying to build your business, you'll probably want to automate as much as possible.
Why?
Because repetitive tasks can swallow up enormous time, and they can be down right boring.
The industry leader for business automation is Hubspot, though there are other similar tools that will do the trick.
Good automation technology will help you to:
Capture leads

Boost Conversion rates

Master e-commerce

Manage the sales process

Provide a seamless experience to the customer

Save time.
If some of the mundane day-to-day tasks are too much for you to bear, consider automation your first line of defense in the battle against boredom. 
7. Artificial Intelligence
As businesses look to focus on priorities to get ahead, virtual assistants and artificial intelligence are becoming more and more mainstream, and for good reason too. 
With so many things to consider on a daily, and even hourly basis, having some tech tools that feature built-in intelligence can make a huge difference to your overall output.
A good Artifical Intelligence (AI) program will find you the data you need, remind you of specific tasks that need to be undertaken, and it will remove disorganization and guesswork from your schedule. 
And, since AI is only going to become more popular as time goes by, perhaps it's time to get on board sooner rather than later.
8. Streamline Tools
Because the number of tasks required for you to complete almost seems to be never-ending, you may want to streamline those tasks.
Some tech tools provide great assistance with this, erasing the hassle and allowing you to take on a number of tasks within one, specific platform.
Basecamp is one such provider. 
It helps you stay organized by keeping company tasks, projects, and communications all organized in one place. 
9. Track Industry Trends
What does your target market like right now and what are the trending keywords in that market today?
Do you know? Do you have the time to spend to figure it out?
Tools like SpyFu will help you to track the trends in your industry and, they will show you where those trends originated, to begin with.
With a tool like this, you can search for any domain in your industry. Then, you'll be able to see every place it has shown up on Google, every keyword that domain has bought on Adwords, and every organic rank it has achieved in the last ten years.
10. Sales Funnel Tools
Finding customers is one thing. Keeping those customers satisfied, and engaged is another. Maximizing sales, meanwhile, is an entirely different ball game.
ClickFunnels is an example of tech tool that helps you to build different types of marketing funnels for different types of leads.
With tools like this, you can build great landing pages, set up auto-response emails, display products that compliment existing purchases. etc.  
11. Business Name Search 
When we're talking about growing your business, few things are more important than your business name.
A memorable, absorbing business name isn't just important for your branding efforts; it actually plays a huge role in the growth of your business.
Once you've come up with that all-important proposed name, you can take advantage of our Free NUANS Preliminary Search.  
This free Canada-wide search is an excellent way to check your proposed business name without incurring the full cost of the NUANS Name Reservation Report.  
Conclusion
For every business issue you encounter, thanks to impressive technological advances, the chances are, there's a tool to solve it. 
And, now that you know what to look for, your business life is about to become a whole lot easier!
---