12 Small Business Marketing Ideas for Your Startup to Succeed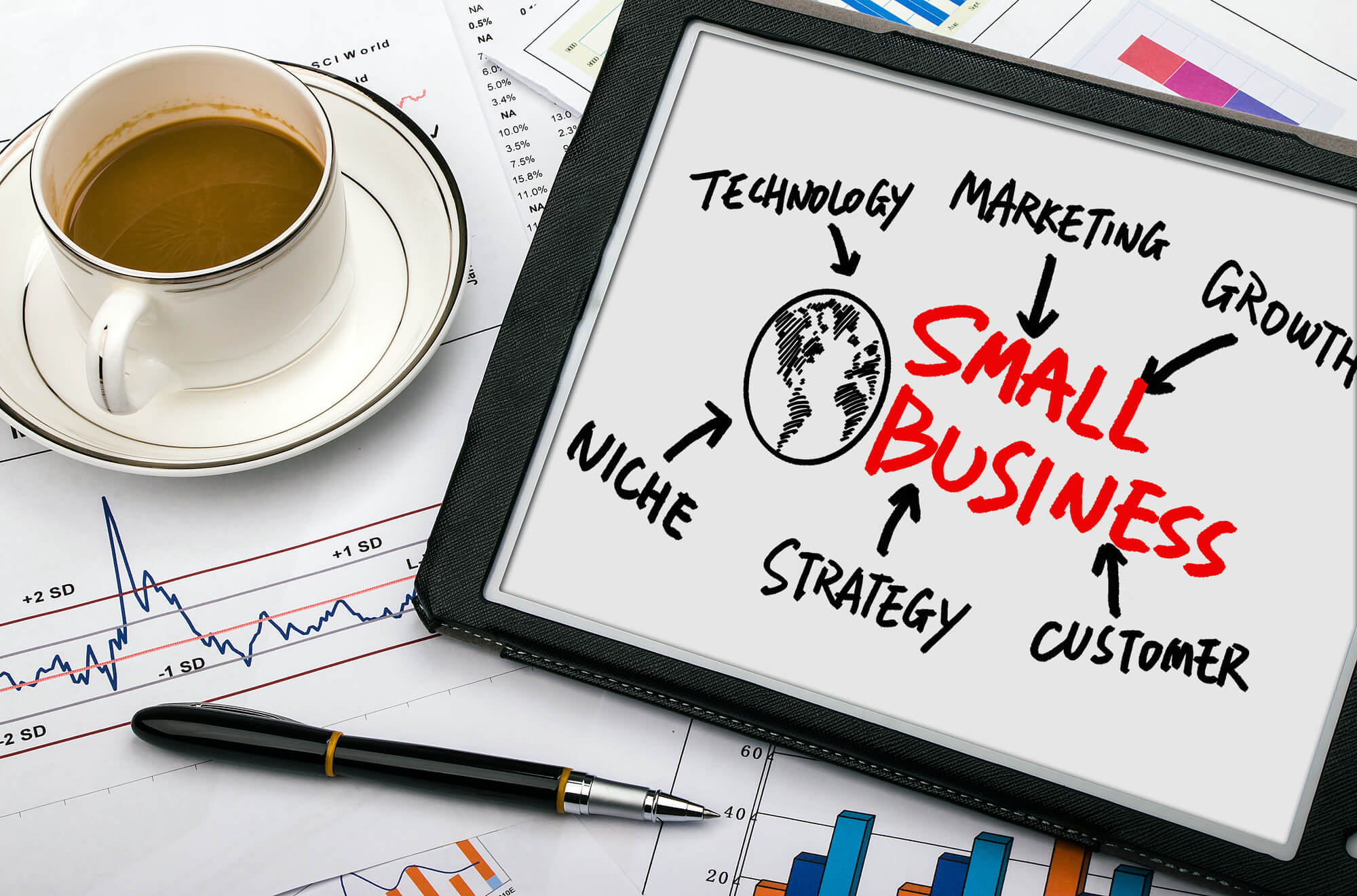 Marketing is a huge factor in the success of any business. The strategy you put in place and how that plan is executed can be the difference between major success and heartbreaking failure.
There is no shortage of small business marketing ideas available to you. But how should a smart startup go about choosing the best strategies? Let's take a closer look at a few things can help create that big marketing boost you've been hoping to generate!
Small Business Marketing Ideas That Really Work
Your new business is only a spot on the map until you get the word out to potential clients that you're ready for them to contact you. Here are some small business marketing ideas to help you reach customers and fulfill your goals.
1. Don't Underestimate the Power of Social Media
No other form of marketing has exploded in recent years as much as social media. It's everywhere, popping up in every corner of your life and across every age group. Thus, it must be given priority in order for any marketing campaign to be successful.
Platforms like Facebook, Twitter, and Instagram are more vital than ever for spreading the word and reaching your target audience. This doesn't mean you should stop using traditional marketing channels, but in this digital age, social media should be a priority.
In fact, we recommend that you hire a social media director for your marketing team. This is a person who focuses solely on implementing your social media strategies as well as engaging with the public on the various online platforms.
2. Try Offering a Free Trial
One of the keys to success is simply exposing your target audience to your product or service. Most people are resistant to change or trying new things. Yet, everyone loves getting something for free!
This is why offering a free trial of your product or service can be an effective means of growing your business. After all, you're giving potential customers first-hand experience with what you're selling.
The idea of giving out free stuff might sound painful at first, but this is a great way to start building a base of satisfied customers. And satisfied customers are the number one way to spread the word about your company.
3. Form a Marketing Team
It's important to understand that your employees are a crucial element in the success of your company. And it's equally important to put together the best marketing team possible.
Finding the right market-savvy individuals who can develop and execute complex marketing strategies is vital to delivering the kind of results that will grow your business. A good manager needs to be able to have confidence in his team to handle the marketing so that he can focus on other things.
4. Know Your Target Audience
No matter how much money you spend on marketing, the reality is that not everyone is your target customer. That's why marketing campaigns must be focused on reaching a very specific audience. These are the people who will be most interested in your particular product or service.
Reaching the right audience will get the most value from every dollar you invest in your marketing plan. This greatly increases the results of your campaign.
The more focused you are on identifying your target audience, the better prepared you'll be to create a campaign that will generate new and long-term customers.
5. Create Effective Email Marketing Campaigns
Believe it or not, email is still one of the most powerful and efficient forms of marketing available. It's also one of the easiest to carry out. Once you've targeted the right audience, you can reach them immediately and directly.
Email campaigns allow you to promote anything from giveaways and contests to the latest products and services, with a message specifically designed for maximum impact.
With the right message, an email marketing campaign is a powerful tool that's really hard to beat.
6. Remember That Big Isn't Always Better
Many entrepreneurs make the mistake of believing that going big right out of the gate is the best way to make a huge impact. But this isn't necessarily true.
Spending a ton of money on a single marketing campaign can actually have devastating results.
Investing in an expensive campaign doesn't guarantee positive results. It can be a significant waste of resources that a new company can't afford to lose. We suggest starting small and focusing on creative ideas for reaching your audience rather than worrying about overspending.
Move forward one small step at a time, learning what works and what doesn't. Improve and expand your strategy as you go.
7. Make the Most of SEO
Along with social media and email blasts, it's nearly impossible to overemphasize the importance of SEO to the success of your marketing campaign.
Many people simply don't understand SEO. Therefore, they tend to find it confusing and even frightening. Yet, this is a powerful tool that can be leveraged to produce maximum results.
Keep in mind that trying to use shortcuts to trick Google might get short-term results, but it will ultimately hurt you in the long run. Avoid using spam keywords. instead, focus on creating engaging content that adds value to your customers.
8. Leverage Social Media Influencers
Want to boost your visibility on social media without having to spend years building an audience? Then there's probably no faster way to do that than by leveraging the right social media influencer.
The key is to find the one that best fits within your niche. Effective marketing isn't simply about spreading your message, but about reaching the right consumer base with your message.
An influencer can help you reach a sizable audience in a fraction of the time for a modest investment compared to the potential profits. We suggest doing your research and then reaching out to various influencers to gauge their interest and pricing.
9. Create an Effective Lead Magnet
A great lead magnet presented to the right audience can produce astounding results. The key is to determine what problem your target consumers might be facing within your niche, and to use the lead magnet to offer them a solution.
The more effective you are at identifying their pain points, the more effective you'll be at presenting a solution in your lead magnet.
What kind of lead magnet should you use? It really depends on your message and product.
Few things attract attention as effectively as video. Yet, this might not be the best tool for reaching every kind of audience. Just remember, the better your lead magnet, the better your results will be.
10. Become a Brand
It's important to remember that becoming a brand isn't just about being a popular name within your niche. Building a brand is bigger than that. it's about being known as an expert in your field.
Believe it or not, this can be trickier than it sounds. Branding requires implementing a range of marketing strategies designed to popularize your product and make your company a recognized name.
11. Consider Starting a Video Blog
Vlogging is another simple yet powerful marketing tool that startups can use to draw attention. You might be pleasantly surprised at how easy it can be to grow your audience quickly. If your videos go viral, their impact on business can be amazing.
Make sure you take vlogging seriously by offering your audience a high-quality viewing experience that will reflect positively on your brand.
12. Make Networking a Top Priority
Being successful in any type of business relies heavily on networking. The better you are at connecting with people, the greater your number of resources. Never underestimate the power of being able to contact people, to have conversations, and to hear a wide variety of opinions as you interact.
Becoming good at networking will not only help popularize your brand, but it will build important partnerships as you share information back and forth across your own industry and others. Keep in mind that this is a learned skill – like anything else.
Create a Lasting Impression
Small business marketing ideas are the key to growing your startup. This list of marketing ideas is just a sample of some of the more powerful tools available to you as you develop a strategy.
Always remember that as a startup, you don't need to spend a fortune to start building your customer base. In fact, there are plenty of free advertising ideas that a creative marketing team can use to make a huge splash.
Marketing is all about making a lasting impression on your target audience. Focus on your message, and then drill down on who your target audience is in order to deliver your message to them.
Click here to learn the steps to a successful first product launch strategy!
---