15 Small Business Startup Ideas That are Totally Inspiring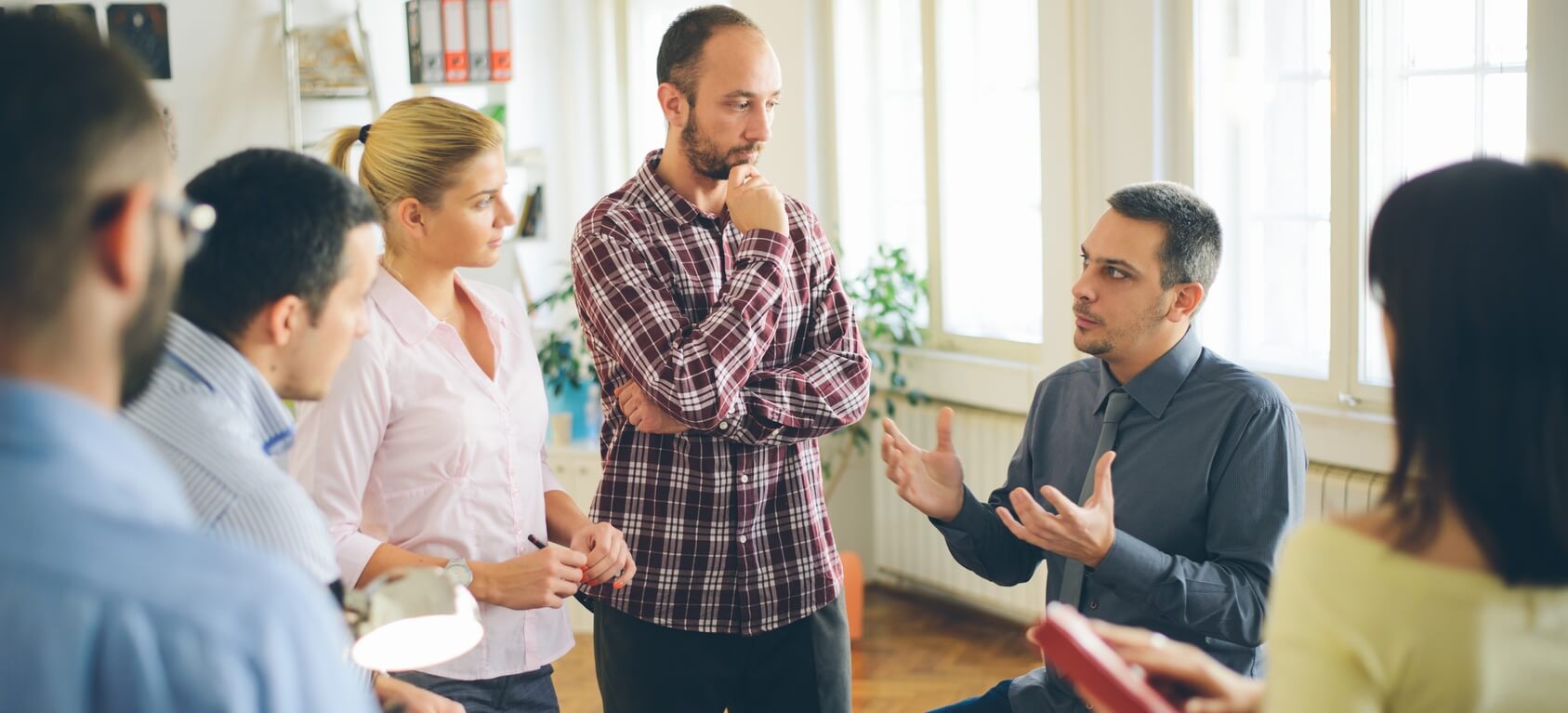 97.9% of the 1.17 million businesses in Canada are small enterprises – the sort of business that someone just thinks "Wouldn't it be great if Product/Service X was available right here?"
A small business is classified as having between 1 – 99 employees. This could be something started in the basement of their home or an 'internet sensation'.
The phrase "Do something you love and you'll never have to work a day in your life" has been attributed to a number of people.
It doesn't actually matter who said it, what does matter is that there's a great deal of truth in the saying. So how do you get started?
We're going to give you fifteen truly inspiring ideas that will help you get your small business startup on the go.
Small Business Startup
Before we get to those ideas, we're going to add a little business advice, completely free of charge!
The idea for a business is your very first step to becoming a CEO, President, or Director (whichever title you fancy) of your own business, so let's make that step a good one.
If you have decades of experience in a certain field or subject, you should consider using it as part of your business. We aren't saying that you have to base your small business startup in that field, but by doing so, it will greatly improve the odds of success.
Think about what you like doing, what you're good at, what financial needs you have, and what finances you have in place already. Wanting to create the 'next big thing' on a budget of $100 can be difficult, although not impossible.
If you don't have finances in place, there are still options open to you, thanks to crowdfunding, angel investors and traditional routes such as loans and finance.
For more information on financing options, check out our blog post on "How to Secure Small Business Financing in Canada"
Inspiring Business Ideas
Inspiration comes in many forms, so for these small business startup ideas, we've tried to be broad and appeal to a wide range of interests.
In no particular order …
Social Media Consultant
As the very name suggests, Social Media really was just that – social.
However, in today's business world, social media is a great way of getting a message delivered.
Companies are now beginning to understand that social media isn't just something that they do while drinking coffee; it needs time and effort put into it.
As a result, many businesses both large and small are looking for people and resources to help maximize their social media efforts.
Food Truck
Some of the best food trucks in the world are located in Canada, the relaxation of some of the regulations has seen an increase in food truck permits being issued.
Not only are they a great introduction to the food industry, but there are hundreds of opportunities for them.
Added to the opportunity, once you've proven demand and started building your brand, adding trucks can also be a relatively inexpensive way to expand your business.
Think of concerts, gigs, malls, sporting events or even just hungry office workers, and of course, you can be sure of one thing … people will always need to eat – it will never be superseded by technology.
Tech Repair Service
Go on, admit it … you've broken at least one screen on your smartphone or tablet.
If you have some technical ability, getting into the smartphone repair business is a sure-fire winner. And with technology usage set to increase, it should be reasonably future-proof providing you keep up with current tech.
eBay Business
Have a laptop and internet connection? You've got enough for a business.
Selling on eBay can be a great way to get into business, often requiring very little startup capital; you could even start by selling random old (read: Vintage) bits of clothing or furniture that you no longer have a use for.
Thrift stores are a great place to find stock for very little money, as of course is buying items on eBay itself.
App Developer
With nearly 2 billion smartphones users in the world, app development is big business.
And with the average spend of $12.77 (iOS) and $6.19 (Android), it's quite lucrative if you can produce a best-seller.
Even if you can't code, teaming up with a developer is becoming a popular choice. Non-Disclosure Agreements can be useful, but also make sure to find a rock star developer. Decent developers will value their reputation more than your idea.
Handyman
Being handy can have its rewards also.
Despite technology and the IoT connected smart world, people still need things built and repaired.
If you already own your own tools, then very little outlay is needed to start up.
We've seen a number of small business startups that specialize in the assembly of flat-pack furniture, the sort which you'd find in Ikea and similar furniture stores.
Virtual Assistant
In the days of the 'gig economy', VA's are becoming sought after.
Again, aside from marketing yourself, there is very little startup capital needed, perhaps a phone, internet connection and laptop.
This really only works if you're particularly well organized yourself, though.
Freelancer
Same as the Virtual Assistant, the internet opens up a whole wide world of people needing to get stuff done; designing, writing, videos, construction … the list is endless.
There are numerous platforms available to market your services, some charge a monthly subscription while others take a slice of your earnings – a great way to get started without spending money upfront.
Life Coach
Slightly harder as a small business startup; what credentials do you have that qualifies you as a Life Coach?
Having said that, getting the relevant certification is becoming easier and cheaper.
Knowing you've helped someone to really turn their life around can be a very rewarding business.
Boxed Subscription Service
We've all seen them, perhaps even subscribed to them, but boxed subscriptions are making it big – think razors, candy, healthy eating – it's a booming market right now.
Get the product right, and financial outlay is minimal for the startup because you'll be able to take advance orders.
Coffee Shop / Popup
Coffee is the most consumed beverage amongst adults in Canada, in a recent study, 76% of Canadians said they drank coffee – that is even more than tap water.
Business is big, but the downside is that competition is strong. However, get it right and you'll have a loyal following forever.
Personal Chef
Personal chefs are enjoying an almost celebrity-like status.
Earnings can be anywhere between $60,000 – $80,000 a year, unless you manage to bag a gig like a personal cook for a celebrity where earnings could be as much as $5,000 a week!
Average daily rates are in the region of $350.
Be warned, though: the money might be good, but you'll earn it.
Vending Machines
In particular, healthy vending machines.
In Canada, the vending machine market is worth over $659 million and is growing year on year, albeit slowly.
At the moment, vending machines sell pretty much anything you need or want, except for good, healthy food. But that is an emerging market; getting in now would be a great time.
Drop Shipping
If you don't consider yourself to have the skills needed for running a business, or even just the time, then letting someone else do it all for you is an ideal 'in' to the business world.
Drop shipping is a great way to start, but usually takes a while to gather momentum – it's no quick buck.
There you have it, 15 great ideas for your small business startup!
Wait … you spotted only fourteen?
Proofreading
If you have an eye for detail and excellent language & grammar skills, then offering your services as a proofreader could be for you.
Very few people understand what it takes to do this successfully, the good side of that is it means good proofreaders are in demand.
Whatever You Choose
Whatever you decide to do, be under no illusion that the path of business ownership is paved with gold.
Yes, some people come up with just one idea that everyone simply must have and they can retire on the earnings.
But for most, running your own business requires commitment, dedication, and hard work.
More often than not, finances get stretched (to say the least), tempers get frayed and you'll lose sleep like a newborn's parents, but that's what it is – a newborn.
The best advice we can give is to solve a problem or fill a need; money may be tight in a recession, but if you're solving a problem, people will always find the money for the solution.
Remember these points before you even start:
Be sure to get your preparation done, including a thorough business plan.

Research your business industry and market.

Know your audience.

Identify your Unique Selling Point.

Do more research.

Build your network.

Use social media to get brand engagement.

Research even more.
Of course, starting your own business can be daunting, but with a little professional help, you'll soon be up and running.
In fact, you can get started right now by searching your business name ideas with our Free NUANS Preliminary Search.
What are you waiting for?
---