8 Ways Online IT Support Will Help Your Small Business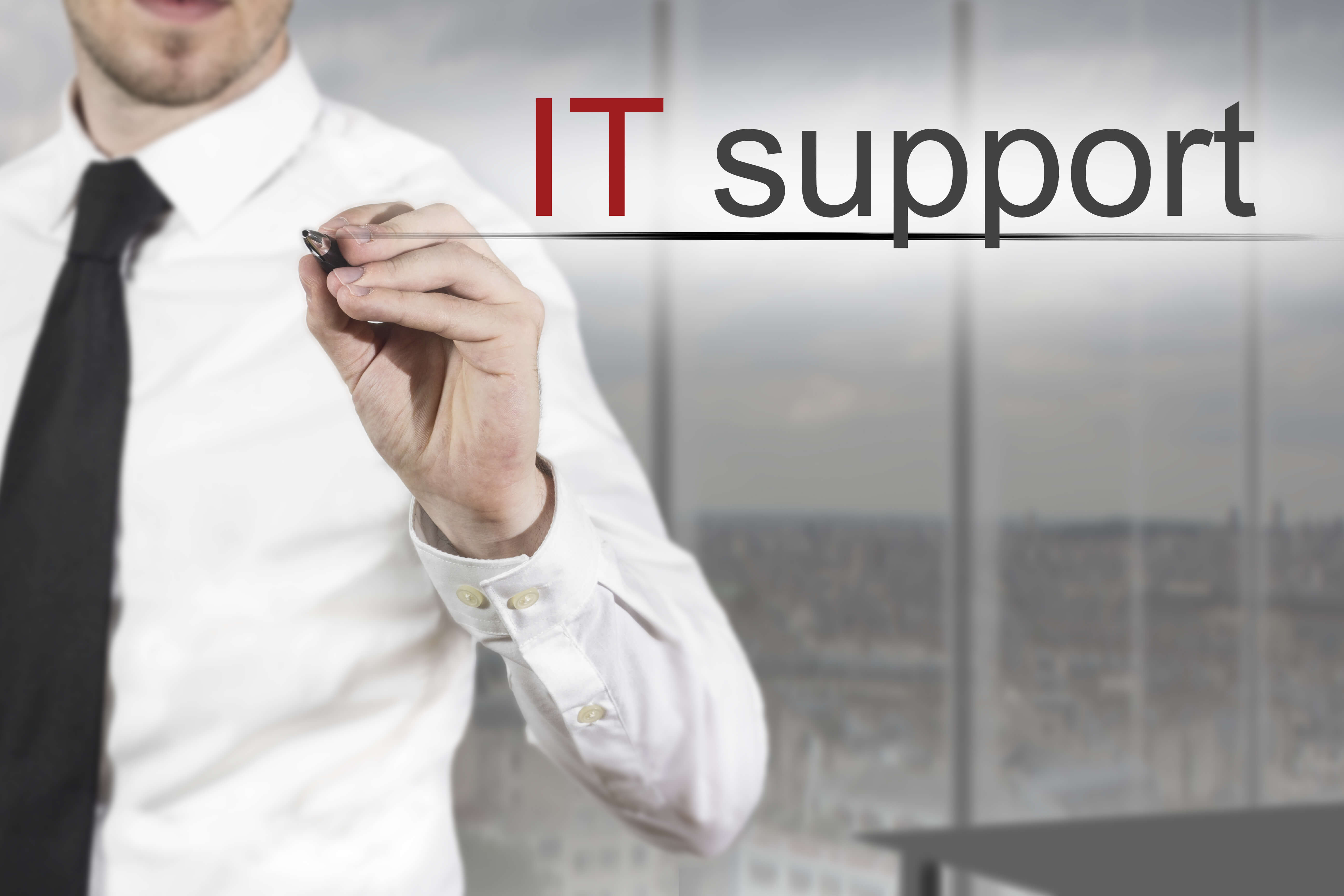 Small businesses are often watching where their money goes and don't want to waste any unnecessary expenses.
However, IT support should never be one of them. When you hire an IT specialist it allows you to focus on the areas of the business that are necessary for growth. And all of your attention is placed where it matters most.
In order to show you how IT support can benefit and help you grow your business, we put together 8 tips. Let's get on with it.

1. Comprehensive Consultation
If you're a small business and haven't consulted an IT specialist before, then you might not know what kind of support you need. The first step is to get an IT consultation.
When you make an IT consultation for your small business, they will diagnose your systems and give you a step by step on how to improve it.
Your IT support professional will work with you on issues such as virus prevention, file management, and software updates. They can also give you a plan for expansion, and tools that will help you perform your job in a more efficient manner.
If budget is a concern, the IT specialist can customize a plan to only provide the support you need and still make the most out of it.
Their sole job is to keep customers happy by taking this very important area of the business off their plate.

2. Your Productivity Will Increase
A study estimates the average employee spends about 22 minutes a day fixing IT problems. It might not seem like a lot, after all, what are the chances all of your employees will be fixing IT issues at once.
However, when you're a small business all of the time should be used productively.
The time spent solving IT issues pushes the work aside and might create frustrated employees who can't meet their deadlines.
Unless you specialize in IT, most of your employees won't be experts in computer systems, which could slow them down even more.
You also run the risk of not getting the work done on time and upsetting the client. And unhappy clients are not what you want as a small business.
When you hire IT support, the hassle of taking the time to fix technical glitches will be taken off your employees' hands.
Not only will the IT specialist fix the problem when it presents itself, but they can prevent future problems.
When your computer systems perform to their full capacity, your employees will be more efficient at their job. And they will focus on the job you hired them to perform.
And as the manager or owner, it will free up more time to focus on managing and growing the business.

3. Save Your Company Money
Can your small business handle the cost of hiring an in-house IT specialist?
The median salary for an IT specialist is estimated at $50K a year. On top of the annual salary, you may also pay for additional benefits.
The expenses don't end there if you choose to have an in-house IT specialist. You will also have to acquire software and other tools to keep up with the ever-growing tech industry.
When you hire IT support, you will only pay for the work that needs to get done. If nothing goes wrong for a couple weeks it will not make a dent in your payroll.
Technology companies have all the tools to perform their jobs. You don't have to spend extra money acquiring some of the programs IT companies use.
Another way your company will save money will come from the time your employees won't have to spend fixing a computer glitch. Their time will be spent billing hours and not solving IT issues.

4. Keep Up Software Updates
When was the last time you checked to see if all of your software was up to date?
Are your employees making you aware of updates or glitchy software? Do your programs often not perform like they should?
Technology changes so fast and it can be quite difficult to keep up with it. You might be missing out on many important updates that will make it easier to perform your job.
If you're using an outdated version of a program, you could get beat by the competition. Your competitors might be implementing the latest software leaving you behind.
Hiring IT support means your software will get regular maintenance and monitoring. The IT specialist can recommend new software to facilitate the workload and manage an expansion.
The IT specialist might also be able to provide employees with tips on how to keep the programs up and in top shape.

5. You Will Have 24-Hour Support
Let's say you or one of your employees is working late on a Thursday night and their computer crashes, what now? Will you know how to fix it or who to call?
Technical problems don't always happen during business hours. They happen at the most inconvenient times. When you're in the middle of an important project and have no time to lose.
Not knowing who to call when a problem presents itself can be quite frustrating.
When you hire IT support for your business, you can feel confident someone has your back when those issues arise.
IT specialists will be available over the phone and you can walk them through the problem. Just pick up the phone and dial them even when you're the only person working in the office.
IT specialists can also connect to your computer remotely, so it doesn't matter if you're at the office or working from home on a Saturday. The easiest thing is to have them connect to your computer and watch them solve the issue.

6. The Right Security
Did you know that security breaches cost businesses about $7 million? So is your small business prepared for a security breach?
A regular anti-virus program is probably not enough when you have a business and sensitive information needs to stay protected.
In the technological era, more technology means also more security threats. And your anti-virus and anti-spyware protection need to be up to date.
IT Specialists are experts in providing security because they must be on top of hackers or else they will lose clients. They also see security breaches on a regular basis and know how to solve them.
When you hire IT support, they will set your company up with the best anti-virus and malware protection. They can determine the right amount of security for your business.
They can share tips on how to avoid security threats such as reinforcing passwords and ensuring only the right people have access to the more sensitive information.

7. Data Management
When was the last time your files were backed up? If you have to think about it, it's been too long.
Are your hard drives up to date and equipped to handle the workload you throw at them?
Imagine what will happen if the office were to catch fire or get burgled. Most of your hardware would be lost and your files as well.
Properly managing data and backups is something businesses should make a priority.
The right IT support can guide you on how to manage backups in case the unexpected happens and one of the systems crashes.
They can set you up with remote cloud backups. In case something happens on site and you're not able to recover files, you know they are safe in the cloud.
Often computers crash because the hardware is outdated and not able to handle new updates. An IT specialist will be able to diagnose your hardware.
They will be able to install a new hardware before the old one gives out meanwhile maintaining all of your files intact.
Since technology changes so fast, it's better to have an IT specialist who keeps up with the trends.

8. Diagnose and Fix
Almost every business has a person who is better with computers than everyone else. Everyone always goes to that person when their computer runs slow.
However, what happens when that person is on vacation or gone for the day? There's nothing wrong with having a temporary computer fix. What happens when the problem persists or gets worse.
Businesses need a reliable IT specialist who can properly address these issues.
Professional IT support will always get the job done. They will diagnose the problem at the root and provide the right solution.
When an IT professional fixes the problem you're left with peace of mind, the issue is less likely to come back.

Conclusion
In the technological era, IT support is a key component to ensure your business runs smoothly. When you let a professional handle IT issues, you have more productive employees.
It also saves your company money because you're not wasting time every time your computer crashes.
If you enjoyed these tips and would like to learn more ways to improve your business, check out our blog.
---