A Guide To Business Grants For Female Entrepreneurs In Canada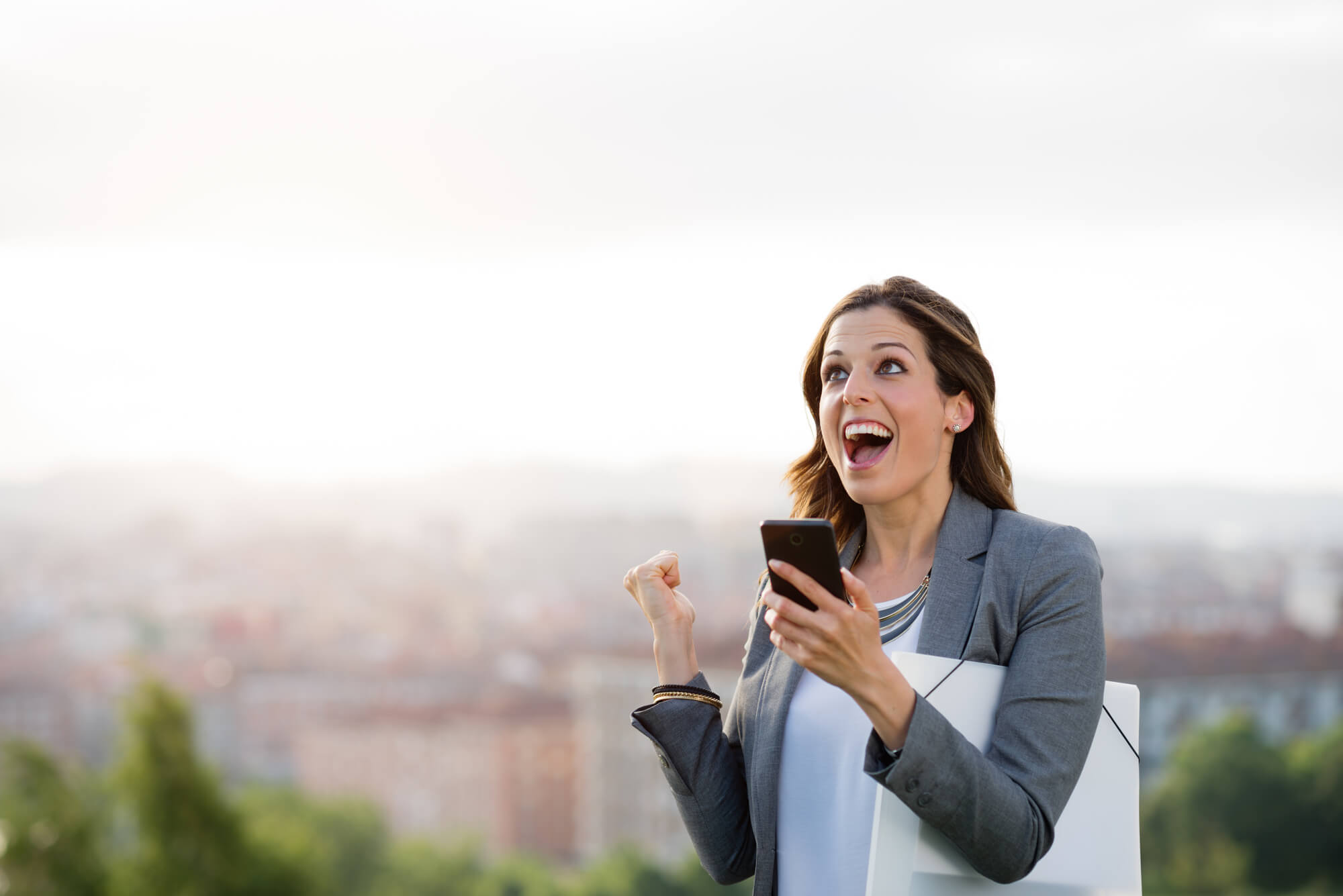 Maybe you've taken inspiration from the likes of Mandy Rennehan, CEO of FreshCo, and other powerful Canadian business women and now you want to start a business and be your own boss. There's just one major obstacle in your way: Money.
So how can you get your dream off the ground and find business grants for female entrepreneurs?
Let's back up a step. You've come up with an amazing idea for a product or service that will change the market, but you're not sure what comes next. How exactly does one start a business?
Turns out it's pretty easy!

Starting a Business in Three Easy Steps
What's In A Name? – Sounds simple enough, right? But think about the name of your business carefully. You want it to be easy to remember, indicate what your business is and attract attention at the same time.
After you have brainstormed some potential names for your business, find some people that can give you honest feedback on what they think about the name and what they think your business is based on that name.
Location, location, location – Depending on whether your business offers a product or service, you may need a brick and mortar location, an office or maybe you're just working from a home office.
Factors to keep in mind when choosing a location include the demographics of the neighbourhood, the cost of rent and legal considerations like the accessibility rules in Ontario.
Get Registered – The last step is registering your business. Once you've decided on the type of business you'll operate as, you need to register that business.
And that's it, you've created a business!
Now comes the next major challenge: Finding the financial resources to run your business.

Business Grants for Female Entrepreneurs
There are several ways to fund your startup, including grants, loans, and equity. The majority of business grants are based on the industry your company is in, rather than the demographics of the business owner.
Additionally, many of the business grants for entrepreneurs are only available to social enterprises which are nonprofits.
We've compiled a list of business grants for female entrepreneurs as well as some industry-specific grants below.

The Eileen Fisher Women-Owned Business Grant Program
The fashion label gives up to 10 recipients a year a minimum grant of $10,000 each. To qualify, businesses must have 51% women ownership, have been around for at least three years, revenue of less than $1 million per year, and be focused on creating environmental and social change.
Applications are open annually for a short window during April and May. Applications should demonstrate a feasible business plan, an innovative idea and clearly explain how funds would be used.

Pitch for the Purse
The Forum for Women Entrepreneurs has run their Pitch for the Purse contest for the past two years and is exclusively open to women entrepreneurs in Canada. The program is aimed at helping women gain access to capital by improving their pitching skills and involves training, education, and mentorship.
The winner of the pitch finale gets $25,000 to finance their business. Previous winners and applicants have said that merely by entering Pitch for the Purse, they gained invaluable business contacts and experiences.

The Amber Grant
The Amber Grant, launched by Womensnet, has been supporting women entrepreneurs for two decades. They award a qualifying grant of $1,000 per month and then these candidates are eligible for a $9,000 grant at the end of the year.
When putting together your application, Womensnet is looking for people speaking from the heart who are obviously passionate about their business as opposed to ones that are overly corporate and full of business language.
They stress that a business of any size can win, as long as it is an original and exciting idea.

Cartier Women's Initiative Awards
The Cartier Women's Initiative Awards is jointly operated by Cartier, McKinsey & Company and INSEAD business school. Top prize is a grant of $100,000 with the first runner-up receiving $30,000.
The grant is available for women entrepreneurs in any country whose businesses are in their early stages of development and follow a for-profit model.
Applications for the 2019 competition will open in May 2018 and must include detailed financial information as well as information about your background and business.

#Angels
Led by a group of current and former Twitter employees, the #Angels are a group of women that invest in tech startups run by women.

Canada Job Grant
The Canada Job Grant helps businesses by investing in their employees. The grant provides up to $10,000 per person for employees to do training and improve their skill set.
The Canada Job Grant is available to all Canadian citizens, however, training must be completed in the province that the business is registered in. Additionally, for businesses with fewer than 50 employees, employers can also claim a percentage of their payroll costs.

Celebrate Ontario
The Celebrate Ontario grant is an initiative by the provincial government to help organizations hold events which increase tourism. The 2018 fund was over $20 million and will help support over 300 festivals throughout the year.
Winners include a host of Ontario's cultural events such as Canadian Music Week and The Stratford Festival. The grant provides up to $150,000 for new events and up to $300,000 for existing ones.
Currently, the program is closed, however, bookmark the website and check back in the fall of 2018 when it is set to reopen for events to be held in 2019.

Canada Media Fund
The Canada Media Fund grants over $300 million annually to companies that are creating media ranging from television and films to software, apps and even video games.
Eligible companies must be for-profit, develop their projects primarily in Canada and prove that they will be taking the product to market. Companies receive funding in different streams such as development, marketing or production.

What's next?
Visit the Opstart blog for more information on everything from business grants for female entrepreneurs to affiliate marketing to why you need to hire a Digital Strategist.
---