A Step-By-Step Guide to Registering Federal Corporations in Ontario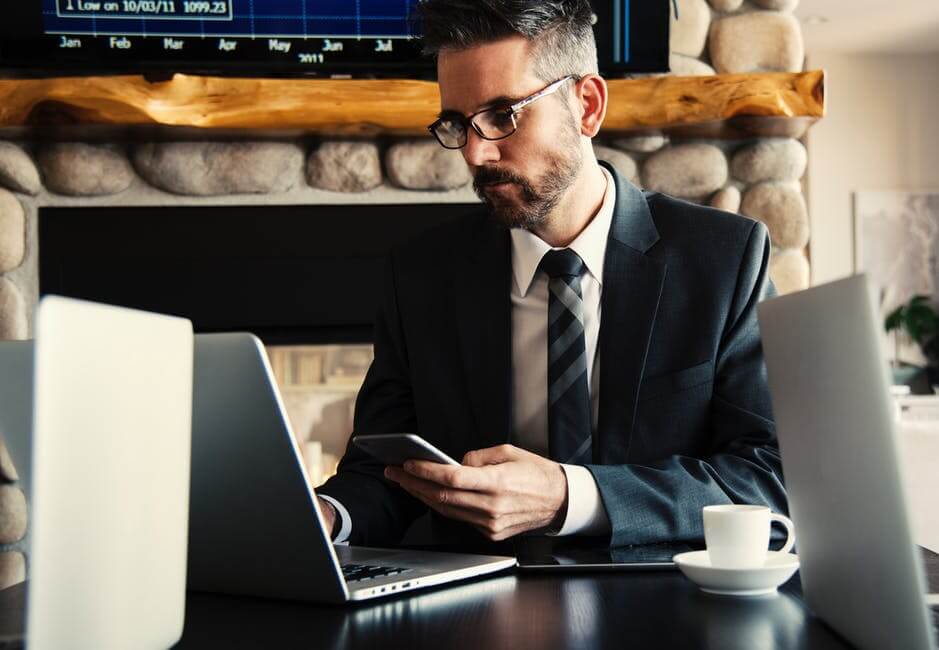 There are about four million businesses in Canada with annual revenues of more than $30,000. Most of these businesses operate in Ontario.
If your business operates in another province, but you want to do business in Ontario, you might want to set up a federal corporation. Even if you're in Ontario, you may want to look at federal incorporation.
Please keep in mind, however, that Federal corporations must also register for an Extra-Provincial Licence in the provinces in which they operate. What does that process look like for Ontario? This guide walks you through step by step.
Incorporating at the Federal Level
To register a federal corporation in Ontario, you first have to begin the federal incorporation process. This is a four-step process. Once you've completed each step, you'll have a federal corporation.
The first step is to name your business. Every registered corporation in Canada must have either a word name or a number name. This is known as your corporate name.
Your corporate name does not have to be your trade name. If you choose a number name, for example, the federal government will assign a number. You can then use a different name to do business.
If you choose to use a word name, you'll need to make sure it's unique. That's because registering it gives you the legal right to use it all across the country.
You'll need a federal NUANS search to verify your name is not used by another incorporated company. The NUANS report can also point out similar names in use, which you may want to avoid.
Creating Articles of Incorporation
The next step in federal incorporation is creating articles of incorporation. This document outlines how you'll govern your corporation. For example, it states how many people will be on the Board of Directors.
Small businesses can use prepackaged articles of incorporation. These articles are standard, which you can amend later.
If your business is large or quite unique, you may want to consider customized articles of incorporation. Using custom articles gives you more flexibility in determining how your corporation operates.
Establishing a Board and Office Address
The third step in federal incorporation is establishing your first board of directors. You'll also establish an initial address for your office.
Your registered office is where you'll store the corporate records. It's also where you'll receive documents sent to the corporation.
Who sits on your Board of Directors is up to you, so long as they meet eligibility requirements. Their names and addresses will be public when you incorporate.
Submit Your Application
The final step is filling out your application for federal incorporation. You'll also need to pay the fee to incorporate at the federal level.
You can file online or mail the documents.
You can also choose to work with a provider who offers incorporation as a service. There may be extra fees, but the provider can help smooth the process.
Registering Federal Corporations in Ontario
Now that you've incorporated the business at the federal level, you need to register it in the provinces you plan to do business.
Many business owners want to do business in Ontario. Some of them are based out of Ontario, while others want access to Canada's largest market.
If you choose to file online, you can register at the same time. The Joint Online Registration System automatically fills out registration forms. It does this for Ontario, Newfoundland and Labrador, and Nova Scotia.
Registering your corporation in Ontario is easier with this online tool.
If you've already incorporated or you incorporated by mail, then the process is different. You'll need to fill out Form 2 – Extra Provincial Corporations – Initial Return / Notice of Change.
Information Needed to Complete Form 2
You'll need to provide some key information on Form 2. This includes the date on which you started business in Ontario. It also includes your language preference.
You'll also need to provide a couple of addresses. One is the address of the Chief Officer or Manager in Ontario. You must also provide their name.
The name and title of the authorizing individual is also needed.
Finally, you'll need to provide the address of your principal office in Ontario. Federal corporations need to set up an office in each province they plan to operate in.
Name Requirements in Ontario
If you plan to operate using a different name than the corporation's legal name, you will also need to register this Operating Name in Ontario.
You may also use a different name in Ontario than you do in another province. A corporation from Quebec, for example, may have a French name that is the corporate name. While operating in Ontario, the company may adopt an English trade name.
Since that name is different from the corporate name, it must be registered with the Ontario government.
Are There Fees for Registering in Ontario?
There are no fees for registering corporations in Ontario. There may be fees associated with preparing and submitting an application. There is a fee for registering a business name, as well as conducting name searches.
If you're working with a provider, you can always ask them what the applicable fees are. They can help you budget correctly, as well as making sure everything goes smoothly.
Get a Helping Hand with Registering in Ontario
Creating federal corporations and getting them registered to do business in the provinces can seem a little daunting. There are so many steps that have to be completed in the right order. The right provider can help you every step of the way.
Registering a corporation in Ontario might be one of the last steps you need to take. If you're ready to register, then get in touch with the experts. They can help you get everything you need and file the right paperwork on time.
---