Answering Your SEO Questions: A Beginner's Guide To SEO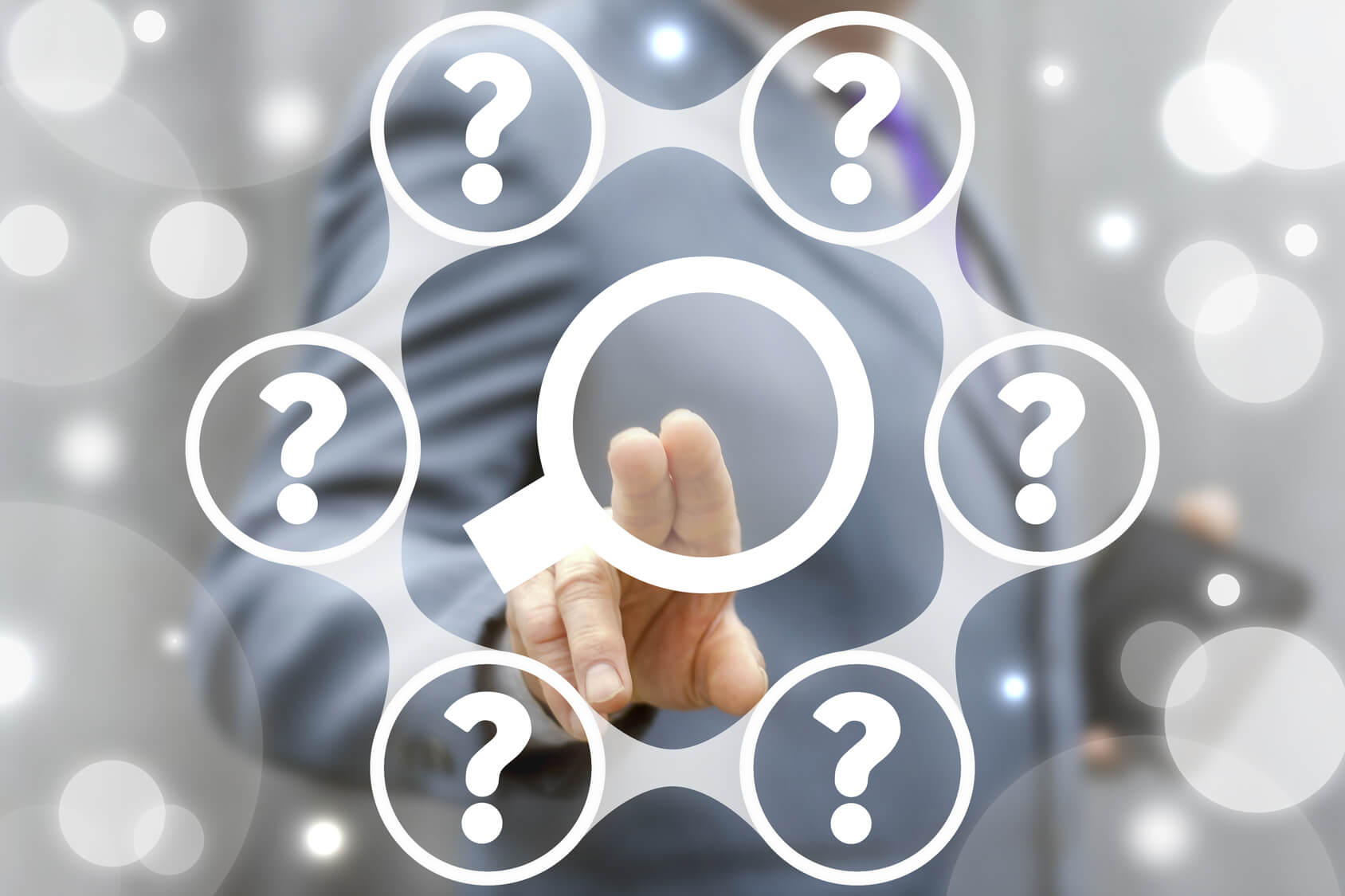 Do you hear the term SEO and feel your heart sink?
Do you pretend to know what SEO means while secretly feeling baffled?
Are you embarrassed by your pitiful SEO knowledge?
Don't worry – we're here to help.
We'll be sharing the answers to some of the most common SEO questions, using simple language and zero complicated jargon.
By the end of this post, you'll be armed with all the information you need to start developing an SEO strategy for your own site. With 93% of all online experiences starting with a search engine, you simply can't afford to ignore SEO.
Ready to shed some light on the confusing world of search engine optimization?
Let's do this.
What Is SEO?
Let's get the easy SEO questions out of the way first.
SEO stands for Search Engine Optimization, and it refers to the practice of making your site more visible in organic search results.
For example, a plumbing site with good SEO might appear as the top Google search result when someone searches for 'toilet repairs.' A site with poor SEO could be hundreds of pages in, where it will likely never be seen.
The better your SEO, the higher you'll rank in search engines. The higher you rank, the more people will click into your site. The more people that click into your site, the more sales you'll make.
Do you see where this is going?
SEO matters. A lot.
What Are Keywords?
Many of the most confusing SEO questions revolve around keywords.
What are they? What should I do with them? How do I choose the right ones?
Keywords are the words that people use when they search for information online.
A good SEO strategy involves targeting specific keywords which are relevant to your business. For example, if you run a cake shop, you might target the keyword 'birthday cakes'.
Whether you're starting a new business or have a long-established company, you need to target the right keywords.
If you're struggling to come up with ideas, you can use keyword research tools to get suggestions, or check out some competitor sites and look at the types of keyword they target.
There are many different types of keywords, and you'll probably want to target multiple types.
Geo-targeted keywords contain location-specific words to appeal to local searchers.
Purchase-intent keywords usually contain words like 'buy', 'deals', or 'coupon' and suggest that a searcher is ready to make a purchase.
Product keywords name a specific item that the searcher is looking for, like, 'blue sunglasses.'
Informational keywords contain words like, 'how', and 'where', and can be useful when directing traffic to your blog.
If this has brought up even more SEO questions, remember you don't need to overthink keywords. The most important question to ask yourself is this: "What are my potential customers searching for?"
Get this right, and you'll soon see an increase in the right kind of traffic to your site.
What's The Difference Between Paid And Organic Search Results?
Now that you've got some basic knowledge, your SEO questions might become a little more complex.
Like, what exactly is the difference between paid and organic search results?
Organic search results are those that come up naturally, without any intervention from you or the search engine provider. Getting to the top of organic search results requires good SEO, and organic search results change regularly.
Paid search results are links that are paid for by advertisers, and they usually appear at the top or side of organic search results. You'll be able to target specific search terms with your search engine ads and see a quick boost in traffic.
Paying for search engine ads means you're guaranteed exposure, but it's no substitute for a good SEO plan. Studies show that many people ignore paid search results, favouring organic instead.
And let's be honest, what would you rather do – pay to get to the top of the search results, or get there naturally, for free?
What Is A Meta-Description?
Meta-description is just a fancy name for the text you'll see beneath the page or post title in search engines. Meta-descriptions are usually cut off at 160 characters, so it's important to keep them concise and descriptive.
If you publish a blog post with tips for winter gardening, your meta-description might say something like, "Learn how to keep your garden in top shape this cold season."
A meta-description should entice readers to click the link and spend time on your website, so spend some time getting it right.
If you don't define a meta-description for your posts, search engines will automatically show the first few sentences of the page instead. This often makes little sense and doesn't encourage clicks.
Most website providers will allow you to set custom meta-data – check your advanced settings, or download a WordPress plugin like Yoast.
What Is Image Alt-Text?
Search engines aren't yet smart enough to accurately read images, so you need to give them a helping hand.
If you've got an album full of food photos, don't give them names like, 'File 001, File 002.' Instead, create descriptive alt-text, like 'Chocolate Fudge Cake', or 'Cherry Ice Cream.'
If your images don't load while visitors are browsing your site, they'll see the alt-text and get an idea of what purpose the image would've served.
On top of that, setting alt-text increases the chances that someone will find your site via an image search – particularly if you're uploading images that can't be found on many other sites.
How Should I Use Keywords?
Now that you've got the answers your most of your basic SEO questions, you'll want to put what you've learned into practice.
It's easy to learn about keywords and start stuffing them everywhere you can, including them in every other sentence of your posts, displaying them in huge letters at the top of your site…
Stop right there.
Keyword stuffing can actually be detrimental to your SEO, as many search engines penalize sites they regard as keyword spam. Instead, you should work to include keywords naturally throughout your site.
If there's a primary keyword you're looking to target, include it in your site title, description, and on your home page.
For individual posts, include your chosen keyword in the post title, meta-data, image alt-tags, and several times organically throughout the piece.
If in doubt, don't overdo it on the keywords. Less is almost always more.
And most importantly, write your content for your readers. After all, they're the ones who are looking to find valuable information, and may eventually turn into customers.
What Are Backlinks And How Can They Improve SEO?
Backlinks are links from other sites that link back to content on your website.
Having backlinks from authoritative sites can help boost your ranking in search engines, as it indicates that you're producing high-quality content.
You can build backlinks by forming connections with other sites in your industry and asking them to link back to you, guest posting on blogs and linking to your site in your bio.
While it's possible to buy backlinks, the practice isn't recommended. It rarely results in much SEO improvement, and can even cause your site to be penalized.
Keep an eye out for opportunities to build backlinks organically, but don't worry too much if you don't have tons to begin with.
Backlinks are only one small part of your SEO strategy.
How Many Internal Links Should My Content Include?
Internal links are links to other pages on your site, and they can help boost traffic and improve your SEO.
For example, if you're writing a post about dog training, you might link to some other dog-related posts you've published. This helps readers and helps search engines work out how the pieces of content on your site relate to each other.
Internal links also include links on your homepage. Having a section for recent posts and products helps increase their link value, and makes them easier for search engines to find.
The text you use to insert the link is called anchor text, and it should contain keywords relevant to the page you're linking to, rather than terms like, 'Click here'.
While some internal linking is good for your SEO, too much makes your site look tacky and could harm your ranking.
Always have user experience at the top of your mind when linking. The links that are useful to readers are usually the best links for your strategy SEO anyway. Never force links where they don't fit naturally – it looks bad and won't work.
Who Should I Ask If I Have More SEO Questions?
You've now got a pretty good idea of what SEO is, how it works, and how you can start developing your own SEO strategy.
If you've got more SEO questions, consider hiring an SEO expert for advice. They can offer a short consultation, help you develop a plan, or even manage your SEO for you.
Stop dwelling on SEO questions and take the first step to optimizing your website today – you'll soon see your business start to grow.
---