Business Development Strategies to Grow a Company in Ontario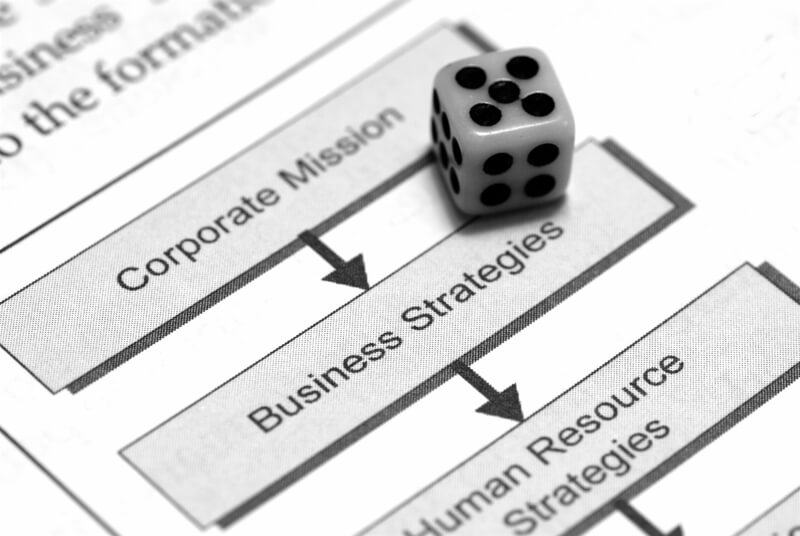 So you're here because you're looking to start your own business. Perhaps you're looking to pick a good name and go through the process of incorporating your business.
Or maybe you've already successfully started a business. Congratulations! As you know, it's not easy.
Perhaps you're one of Canada's one million small businesses. Maybe you're a larger company looking to expand and go global. Or you might be settled comfortably in the middle and are just looking to make more money from doing what you love.
Don't get too comfortable.
Business Development Strategies: It's Sink or Swim
Studies show that 70% of companies with business development strategies outperform their competitors.
That only makes sense. Getting caught up in the business you already have can lead to taking your eye off the big picture.
It's an important secret to staying competitive. It's like the old poker players' rule: if you're at the table and you can't tell who the sucker is, it's probably you.
Business development strategies are crucial to a company's profit margin, performance, and competitiveness. Yet few businesses pay attention to developing those strategies.
85 percent of businesses devote exactly one hour a month to these strategies. Shocking, but true.
That neglect trickles down from the top to the workers below. In fact, 95 percent of most workforces don't understand what the business development strategies are.
As a result, they can't put them into place. Worse still, they may find themselves putting out fires with existing clients. If that happens too often, new business gets ignored.
This is, unfortunately, all too common despite the fact that a good strategy, when implemented, can increase the value of a company by 60-100%.
Let's look at some core business development strategies that can keep your Ontario business thriving.
Know Your Competition
Little market research is done by companies who want to plan business development strategies.
Too often these strategies are just a list of potential clients and a series of uplifting presentations. They're designed to motivate sales teams without any implementation strategy.
It's important that you know the who, what, where, when, and why of selling in your specific market niche.
Identify your top five competitors and approach their product or service as if you were a consumer, not a businessman.
Compare their services, pricing, and attention to customer satisfaction. There's almost certainly an area of improvement that you can work into your own strategy.
Be An Expert
Someone on your team (or in your C-suite, if you have a large enough company) may be a leading expert in the field. If you don't have someone like that, you should get one.
An expert, whether it's you or someone you depend on, is an invaluable face for your company moving forward.
Spotlight that person in seminars, conferences, and in the press. Make sure people know you have a go-to guy in the industry who understands all the ins and outs of your business.
Knowledge can equal celebrity if done right and having a dynamic expert on your team raises your visibility in all areas.
Grow What You Have
Statistics also show that it takes a lot more money and effort to gain new customers than it does to sell to existing customers.
Your customer base, especially the most loyal segment, should be nurtured carefully. Consider restructuring pricing plans, your product packages, and your perks.
They want to know that you're not only interested in keeping things fresh, but also in giving you the most value for their dollar.
Go "Allbound"
There's been quite a bit of talk in the past decade about outbound strategies versus inbound strategies.
Outbound strategies are traditional methods of selling such as cold-calling, direct mail, and advertising. Inbound strategies include blogging, social media, and SEO.
The truth is, you need an integrated combination of both to survive in today's market.
Outbound strategies will help you keep the interest of existing customers by getting your brand out there. It'll also let them know that you're always looking to improve. Inbound strategies will definitely improve lead generation and lead to more new clients.
Get Active
Whether you're a local startup or a global concern, customers like to know that you have a stake in the community. No one likes to think that a brand is only in it for the money.
Establishing a personal relationship is very important — and there's no better way to acquire one than by reaching out to the community at large.
We're not talking charity alone, but initiatives that help establish your relationship with the world.
Spending a little to help benefit the community through education, child development, or sports is a good way to give back. It's also a great PR move, and the closer you can relate it to what you do for a living, the better.
Network!
It seems obvious to a lot of people, but few businesses will actually take the time to network within their market niche.
Conferences, industry events, and trade shows allow you to network. And not only with suppliers and related businesses. It'll also let you schmooze with market segments that aren't direct competition.
If you've got smart, friendly people representing you, get them out there! Important people tend to rub off on each other — and their influence will generate new business for you.
Streamline Sales
Here's where you have to be ruthless and take a long, hard, and sometimes painful look at your sales strategy. Find the segments of your business that are not profitable and cut them out.
If you're not bringing in enough return on your company's investment of money or time, it's not worth pursuing.
It's possible that you're trying to offer more than your company can provide right now, and trying to do too much with too little.
Cut out the deadwood on your sales staff as well.
Follow It Up
Your customers want to feel that they have a personal relationship with you and that you're not just fishing around in their pockets.
Follow up with repeat customers every 6 months and sit down to get detailed information about how your product or service makes them happy… and how it doesn't.
This goes for new customers too. Don't just employ one of those consumer satisfaction surveys; get a real live person in there to contact after the sale.
Manage Reviews
Online reviews and testimonials, when handled properly, are key to acquiring new business. 90% of online shoppers read these reviews before making a decision.
Have staff follow up through services like Yelp, but also on social media and your own company website.
Sunlight is the best disinfectant, as they say. Show the public your willingness to work with dissatisfied customers and turn them into satisfied ones. It does wonders for customer service, which will definitely translate into new sales.
Don't go overboard on citing testimonials, however. A few carefully targeted hand selected ones will be enough.
Get very detailed testimonials from your most loyal customers, but also from other businesses that you work with. This way you put your best face forward — not just for potential clients, but for the industry itself.
Everyone will want to know that you are a responsible member of the business community.
List and Be Listed
Some old-fashioned pre-internet business development strategies still work wonders… just because you don't have to go door-to-door anymore doesn't mean you can't find new clients out of the blue.
Scour industry publications and websites for new leads. And don't be shy about asking your existing customers to give out referrals! Word of mouth is still tremendously important in any business.
Get your team out there and do the modern version of hitting the pavement. If you believe in your product or service, you can find new converts. You may even find yourself reaching out to new segments of the population you've never considered before.
Rebrand and Restructure
If you can't put new business development strategies in place, or your business is not performing up to par, you can rebrand your company entirely.
Restructuring and rebranding sounds like a drastic move, and it is. But it can allow you to keep your staff and your customers by sending a clear message that you're moving in a new direction.
Your first step will be to find a new name that works for you. Once you've got a new marketing strategy in place, you can register the new name.
Conclusion
Good business development strategies have little to do with flooding the market with advertisements.
Micro-targeting potential clients and buyers are essential. So is nurturing your relationship with the clients you already have. You can't just motivate your sales team to make more money without giving them something to work with.
A detailed and precise plan, regularly updated and maintained, is still best. Create one with clear goals and incentives that everyone in the company works together to reach. It's the surest way to grow an existing business or boost a brand new one.
Start brainstorming! Your competitors already are. Begin formulating your business development strategies today, and watch your profits grow!
---