Why You Should Consider Hiring a Digital Strategist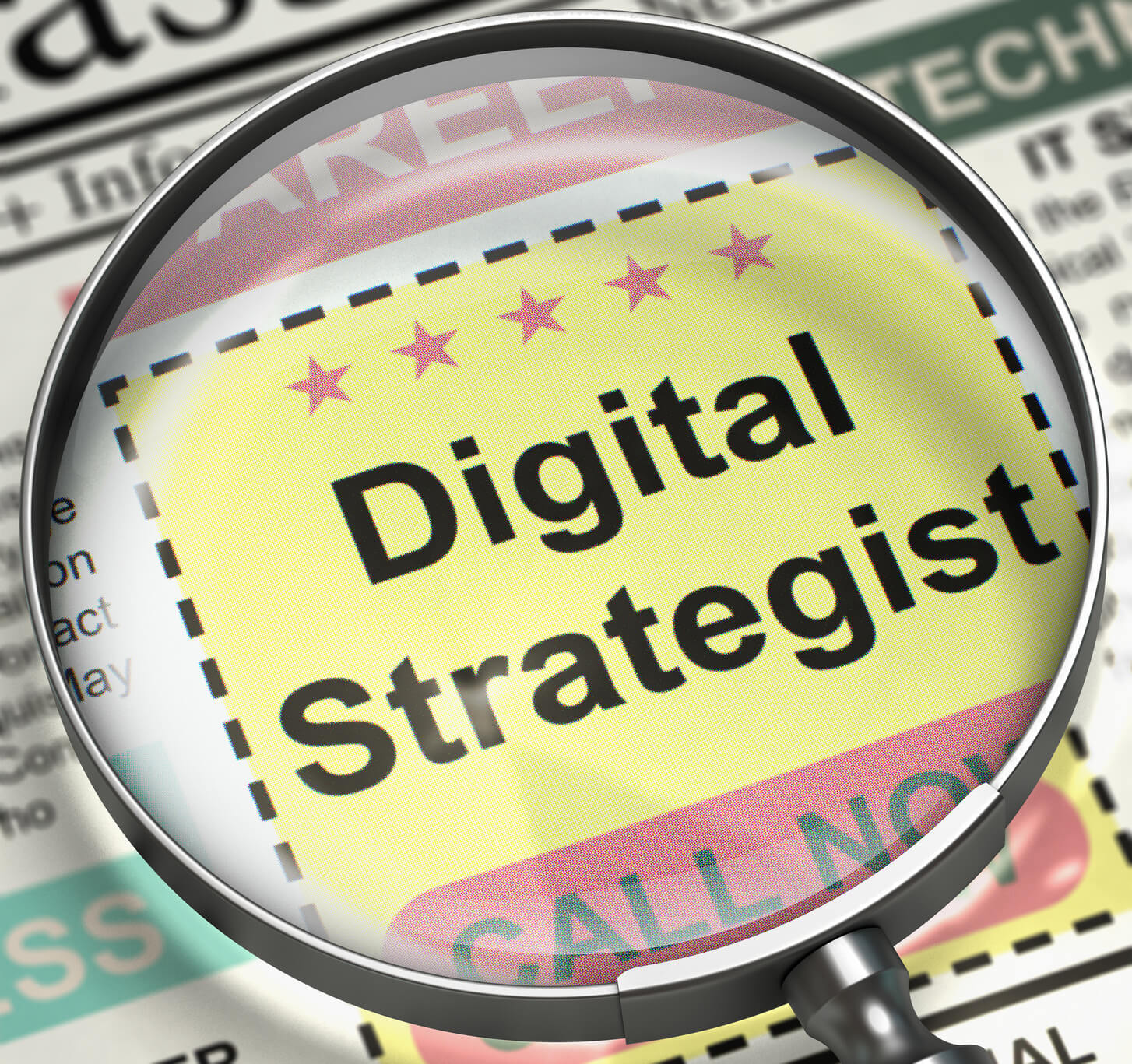 Digital marketing is the fastest way to get your business into the limelight without spending too much money.
You'll see increased ROI, great conversion rates, and more customer engagement than you've ever realized.
It's no surprise then, that everyone is jumping on board with the digital marketing. In fact, it's projected that digital marketing spend will surpass 100 million dollars in 2019.
But running your own digital campaign isn't always the best idea. While anyone can post on social media, you might actually do more harm than good.
Digital marketing campaigns require planning, an understanding of SEO, content marketing, Google Analytics, HTML, influencers, and more.
It's a full-time career choice to learn the ins and outs of digital marketing.
So to make sure you're running a top-notch digital marketing campaign, you need someone to help. And that someone, is a digital strategist.
So What's a Digital Strategist?
A digital strategist is your touch point for the entire digital marketing strategy. They'll handle your SEO, content marketing, influencers, and more.
Think of a strategist as the "brains" behind your online marketing operation. While they might not write the content, or manage the influencers, they do make the game plan.
Put another way, they're the "coach" of your marketing team. They're in control of creating and directing your marketing strategy. This means everything from editorial calendars to detailed SEO.
While the moving pieces do the actual legwork, they wouldn't have any direction without the strategist.
As we mentioned above, it's a full-time job to design a digital campaign. Instead of wasting time on a subpar strategy, hire a digital strategist.
Your SEO Strategy
Your SEO strategy encompasses HTML, keywords, links, and other metrics Google uses to determine how to rank your website.
Understanding these metrics isn't something that happens overnight.
And even if you understand each metric separately, Google also factors in how they interact and work together.
This means understanding how Google currently ranks each metric and the effect they have on one another.
What's more, Google constantly changes what it values. And algorithm updates make understanding the workings of SEO an ever changing job.
Content Marketing and Influencers
In addition to traditional SEO, content marketing has exploded onto the digital marketing scene. Google places heavy emphasis on the readability of content and how much value it brings to consumers.
When you take a step back, it makes sense. First and foremost Google needs to show searchers relevant, helpful content. Without that their business model doesn't work.
Creating this helpful content is twofold. First, you need to create content that people actually read. Next, you need consumers to find that content.
In terms of creating content, a digital strategist can help create a content schedule to help a company's online brand presence.
They'll understand what catches the reader's attention and how to incorporate that into your SEO strategy.
When it comes to getting content in front of consumers, a strategist can contact influencers popular within your niche.
These influencers can promote your content and point potential customers to your landing pages.
Analytics Data
Content marketing, influencers, and SEO are all important parts of your digital marketing strategy. But they don't mean much without analytics to prove they're working.
For example, you'll need to understand what landing pages drive conversions, and where those pages get their traffic. It's all too easy to pour time into promoting your content or optimizing for keywords that aren't driving traffic.
Luckily, analytics make up a significant portion of a digital strategist's job. A good strategist spends time with Google Analytics to ensure traffic creation and conversions.
What's more, they'll take that data and use it to create future campaigns that can bring your brand even more online exposure.
Conversions and Your Sales Funnel
The final part of good online marketing is putting it all together. Your brand needs to convert the potential customers that your inbound marketing attracts.
This means developing a strong sales funnel that takes consumers from initial contact and turns them into repeat customers. After all, repeat customers spend 67 percent more than new customers.
Your digital strategist makes this happen by properly planning the funnel from start to finish.
Initial contact starts with inbound marketing that starts with SEO and content marketing to draw in organic traffic. Social media and other channels that increase your exposure also help.
Next, the strategist plans how to direct that traffic to your landing pages, which then leads to conversions.
The customers follow your brand, consuming content and recommending your product or service to others.
Finally, your overall strategy cultivates new leads while also creating repeat customers.
Finding a Strategist
Hiring a digital strategist means finding someone who's experienced with digital campaigns. This means someone familiar with every part of the process; from writing to technical SEO to sales.
Once you've found someone that fits the bill, you have two hiring choices. First, you can hire internally. This means bringing someone in full-time to manage your digital campaigns.
The second option is hiring someone to consult. This essentially means contract work with someone who manages your campaigns when the need arises.
Contract work is often through a digital agency that specializes in transforming a brand's online presence. You might work with one or more digital strategists to create the best campaign for your unique brand.
---