How to Create a Strong Logo and Why Your Business Needs One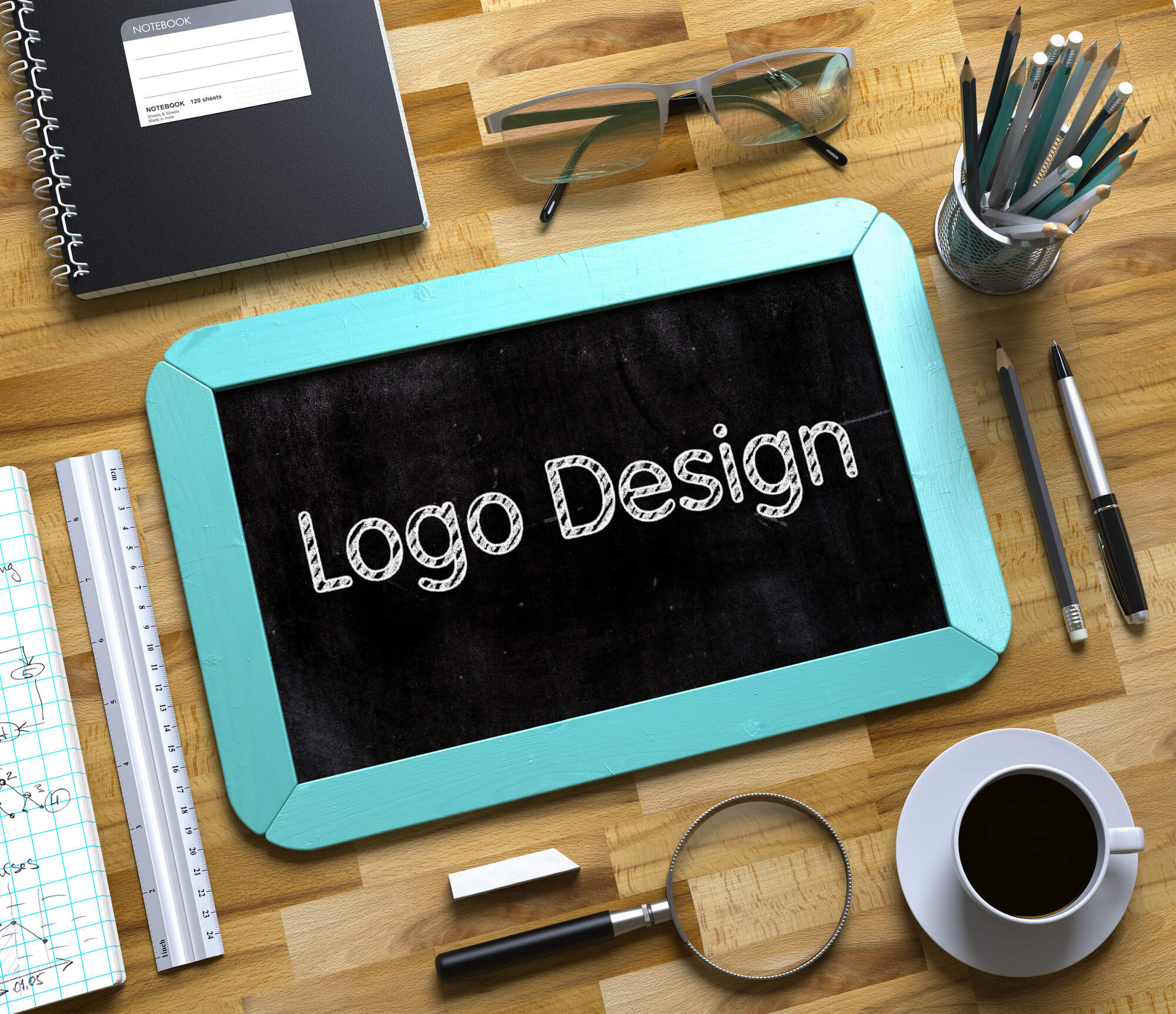 One of the earliest recorded logos dates back to 3000 B.C. A Babylonian clay tablet has an inscription for an ointment dealer, a scribe, and a shoemaker.
Clearly, logos have been around for a long time. Chances are they aren't going away anytime soon.
Consider it a virtual handshake. "A company's logo is its shorthand. A visual cue that tells a story of the brand's culture, behavior, and values," designer Su Mathews Hale, told Entrepreneur.com.
People make assumptions about your business from your logo. It's no wonder that a strong logo is a critical element in building a successful business.
A good logo is the first step in spreading awareness about your company to the public. It gives your business an identity that is distinct from your competitors.
An unprofessional logo can have a devastating impact on your reputation. New and small businesses cannot afford to put their name out there with a sub-par logo.
What's the difference between an inferior logo and a strong logo?
Read on and find out!

A Strong Logo Is Not an Afterthought
Business owners may cut corners on branding to focus on more important things. But this is a mistake!
A logo identifies your company. It is a starting point to create trust between you and your customers. An amateurish looking logo will send potential customers running in the other direction.
If you are a new business owner, creating a logo may be outside your realm of expertise. Follow these tips and you'll have a professional logo for your business.

Your Logo Reflects Who You Are
A professional logo inspires consumers to believe that you will deliver.
Your logo sets the stage for a good customer experience. A strong logo makes the customer trust that they are in good hands.
The good news is that you know your business better than anyone else! You know your core values, your vision, mission, and target market. Make these aspects of your business come out in the logo.

Be Memorable
If most companies in your industry are using red and blue logos with a circular globe, don't do that! It may be tempting to follow suit, but resist. Pave your own path to success by creating a strong logo that is memorable and creates a positive impression of you and your brand.
After all, you don't want to be like the other guys – you want your customers to know why you are the best and why they should come to you. A strong logo is a first step in solidifying this expectation.

Make It Readable
You're not an international brand (yet). You can't get away with using just a set of golden arches to identify your company. For now, it is crucial to make your logo clear and readable.
Think about all the places your logo may appear: vehicles, storefront windows, posters, and TV screens. You want the words to be legible at a distance. Potential customers need to be able to clearly identify and recognize your logo in a variety of print and online mediums.

Make It Versatile
In this digital age, your logo needs to transcend paper usage. Your logo will need to stand out on a social media profile picture as well as on a billboard.
Even if you are not going to be using all the available branding opportunities at this time, now is the time to think about future uses. Before you get to the design phase, you should consider the future uses of your logo. That way, you're not limited in what your logo can do for you down the road.
A strong logo is one that looks just as good in print as on a web banner.

Choose Colors Carefully
It is difficult to replicate gradients and fine details in print. The appearance of your logo should not diminish in quality whether the logo is on a business card or a newspaper ad in black and white.
Remember, simple colors result in a strong logo. Use solid colors instead of gradients. Avoid a lot of colors and shades.
Also, think of the most powerful brands that you know. You'll notice they often have three colors or less in their logo.

Give More Than a Passing Thought to the Font
The typography used in your logo design is a crucial decision.
Typography communicates a lot about the type of brand your company has.
Font choice can make your business seem whimsical or futuristic, elegant or common. Your typography should balance and be in harmony with your logo's icon. This will help create a positive first impression on your audience.
Interested in learning more about typography? Check out a typography tutorial for beginners to get an overview of why the little details do matter.

Hire a Pro
If you are not a graphic designer, it's best to outsource the design work to an expert.
You don't have to shell out big bucks to have a designer create a strong logo for your company. Business Insider reports that the original Twitter logo cost $15. The Nike swoosh was also a bargain buy at just $35 in 1971.
This goes to show that cost does not determine worth.
There are many freelance companies that allow you to set your own budget for a logo. You can even use Fiverr to find a logo designer.

Five Things Not to Do
Now that we've laid out some best practices, here's a list of things you should never, ever do.

Use Stock Images
Stock images, even ones that you pay for, could cause problems for you.
For example, trademarking your logo will be difficult. Plus, the image might also be used by one of your competitors. Or it might be an icon that is used so often that your potential customers will not associate it with your company.
Avoid stock images and focus on creating something that is unique.

Copy Another Logo
You might be tempted to "borrow" an idea because it's exactly what you are looking for in a logo. As we've mentioned, a strong logo is memorable. Your logo won't be memorable if it looks like another logo.
Instead of worrying about what else is out there, focus on the tips above and start your logo from scratch. This way it will be a true representation of your brand.

Follow the Trend
Yes, there are trends in logo design. Like all trends, they eventually go out of fashion and end up looking tired and overused.
Your strong logo will not go out of style if you stay away from trying to keep up with the logos that are burning bright today. Your strong logo will serve as a representation and standard of your business. Trying to do what others do is not going to help you accomplish this.

Use Vague Imagery
A logo should communicate your main message to your audience. If your logo's visual is just a circle or a swoosh, what message is that sending to your potential clients?
If your company is focused on connecting with B2B partners, bring that theme out in your visual representation.
You don't have to know exactly what your logo will look like. But it is up to you to have the keywords that describe who you are and what you do so that your designer can make those aspects clear in the logo.
Sit down and make a list of the keywords that represent your company. Hand over that list to your designer. You'll be amazed at how your designer can bring those elements out in a logo.

Do Too Much
A crowded, busy logo is doing the opposite of what you intended to do. It will look jarring and may be difficult to reproduce in print.
More than two fonts is a big no-no. Same goes for using a rainbow of colours and more than one type of icon or graphic.
Simplify your design to have a logo that will properly reflect the professionalism and quality your customers can expect. A simple logo catches the eye, which means it's more memorable.

Final Thoughts
Remember, a strong logo is so much more than an icon you stick in the top corner of your business cards. A thoughtful logo gives you a corporate identity that can impact your business potential.
Taking time to consider all the aspects of your new logo now will save you plenty of time and money in the long-run. A well-planned logo from the start means your logo will have a longer lifespan. Best of all, by considering future uses for your logo, you won't have to re-design it in a few years.
Now that you are ready to create a strong logo for your business, make sure to check out our article on brand development tips for startups.
---