Critical Business Mistakes and How to Avoid Them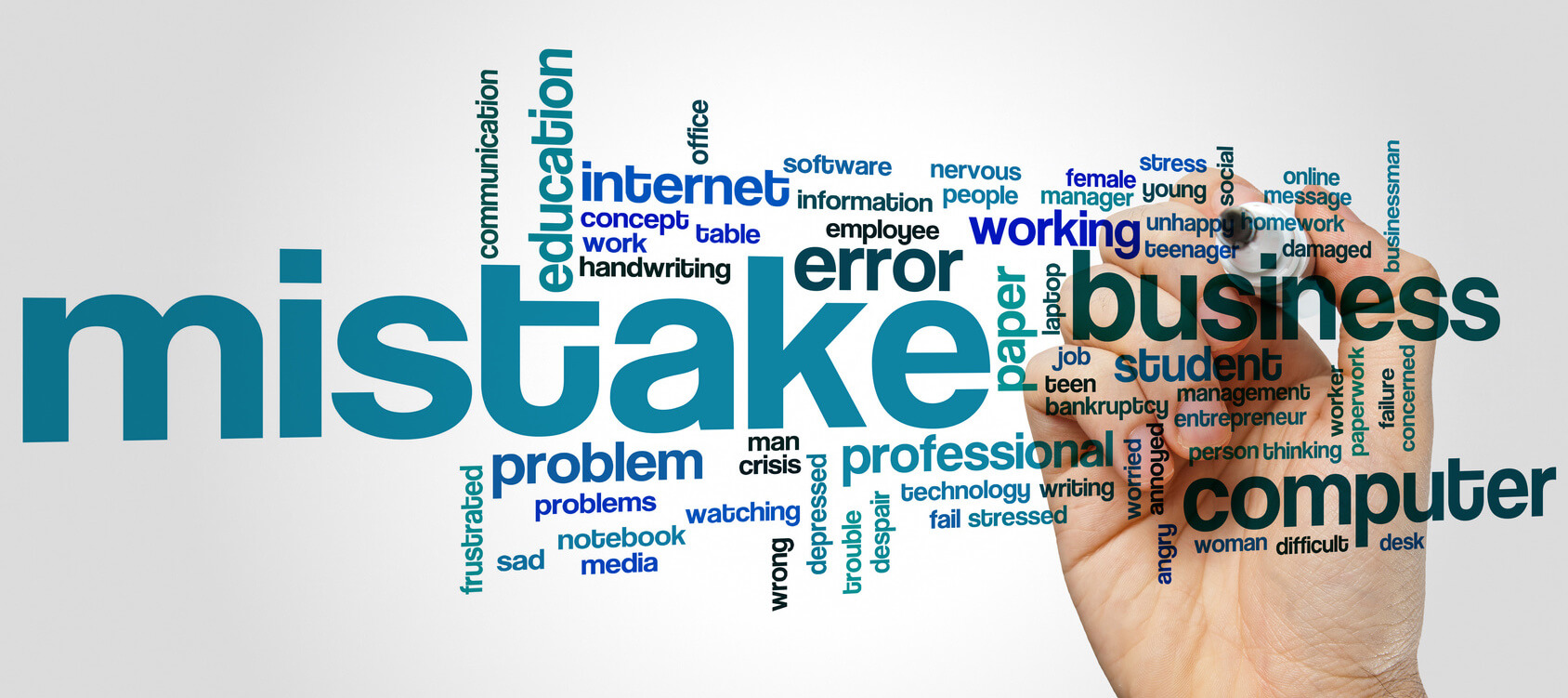 Starting your own company requires a certain amount of ingenuity. You need skills in all facets of business.
In the beginning, you're the human resources, marketing, sales, accounting, and legal department all rolled into one.
It's not impossible, but failure is more common than you'd like to know. Only 50 percent of startups in Canada survive more than 5 years.
So what sets apart the businesses that succeed from the ones that don't? Successful businesses avoid making business mistakes.
It's an easy thing to say, but not nearly as easy to accomplish. Every step of the way it just takes one bad decision to halt your company.
Though the 1.14 million small businesses in Canada prove it's certainly not impossible to avoid making mistakes.
To ensure your startup grows without a hitch, we're bringing you our list of critical business mistakes and how to avoid them.
Lack of Product Focus
Before you can even start building a business plan you'll need to have an idea in mind that's viable.
Sure, you might love the idea of designer sweatbands, but will anyone else? Small businesses fail all the time because they don't factor in market demand.
The best way to determine what's viable is simply talking to your family and friends. Pitch the idea to as many people as possible.
However, don't spend money conducting surveys or other kinds of market research just yet. You may end up wasting money on an idea that isn't viable.
If your idea is a hit, you need to ask yourself why would someone buy your product over a competitor.
Inevitably, competition will enter your marketplace. And that's assuming you created a new marketplace.
Normally, startups are entering a space that already has competitors. Ideas that are generic won't stand up to the competition.
Ask yourself why your product is worth buying. What's your killer feature that sets it apart?
Assuming you can answer these questions, you've passed the first hurdle. Though the difficulty of success only rises from here.
Starting Without a Plan
Building your startup requires an enormous amount of planning. Entrepreneurs spend months or years just developing their initial idea.
There's always another patent to file, a vendor to contact, and investors to pitch. You'll feel overwhelmed before you ever register your company.
Many budding small businesses fail because they become frustrated with this initial planning phase.
People rush their product to market to kickstart the dream of being their own boss. It's one of a number of business mistakes we see time and time again.
An excited entrepreneur brings their idea to investors and gets shot down. They then "persevere" and invest their own personal savings into the company.
In less than a year, the business mistakes cause bankruptcy.
Simply put, these people fail because they're unprepared. They have no goals, future outlook, demographic focus, etc.
Goals
One of the first steps in building your business plan is identifying what goals you have for your company. This includes both short and long term.
Start with the simple things. Set goals you can accomplish within the next few months.
They could include getting your product name trademarked, registering your business, or setting short-term budgets.
Next, move onto long-term goals. What's your desired revenue over the first 6 months of launch? How about your rate of growth over the same time period?
Setting these goals will give both yourself and potential investors a better idea of the direction your startup is headed.
Focus on Demographics
Every entrepreneur needs to identify their market before trying to launch their company. After all, you can't sell products with no customers.
Start narrowing your demographic focus by asking yourself who you want to target with your business.
Next, you need to find out who actually wants to use your product. There are several ways to go about doing this.
The first is old-fashioned market research. Look into setting up focus groups of people to gauge how your idea resonates among demographics.
Beyond on-site market research, your company should also invest in online tools that track consumer behaviour.
Social media makes a great jumping off point for tracking this data. Facebook Insights especially can help startups identify their market.
Create a Facebook page and use Insights to track the demographics of who's liking and visiting your page.
Lack Of Marketing
No one will buy your product if they're not sure what you're selling. Startups often initially get off the ground but falter when it comes to their marketing strategy.
This can happen for several reasons, ranging from simple naivety to poor time management.
Often times entrepreneurs focus so much on selling their product that they forget to generate new leads.
Your company will grow rapidly and sales will fly, only for you to later realize you've exhausted initial interest.
You're new and excited people buy your product because it's new and exciting. After the excitement wears off, you'll need more leads.
What's even worse than mismanaged time is the lack of any clear marketing strategy. Some startups come to market with no sense of direction.
Content Marketing
The best way to avoid these marketing pitfalls is to take your advertising strategy online. It's cheap, straightforward, and effective.
Content marketing is essential for any new startup. People are demanding that brands offer them something more than ads.
They want content that entertains and solves problems in their lives. Brand to consumer connection is more important than ever.
Luckily, content marketing is as beneficial to businesses as it is helpful for consumers.
Generating content costs 62 percent less than traditional marketing and generates three times as many leads.
Start your own content marketing strategy by establishing a blog and social media presence.
For zero overhead you can utilize social media to spread brand awareness. People trust other people above all else for product recommendations.
Choosing The Wrong Investor
After you've moved past creating a business plan and setting up a marketing strategy, you may find yourself wooing investors.
Though investment capital doesn't come without its own pitfalls. Cash flow creates risk from an outside third party.
Companies often take less than fair deals in an attempt to secure funding as soon as possible.
Entrepreneurs can lose both monetary and decision-making power in their own business.
Retain Control
Investors usually ask for something in return when offering startup money. Their demands often include percentages of the company, profits, and decision making power.
As a startup, you can't be too picky when it comes to taking your deal. Remember, startups fail all the time. Investors know this.
However, you do have some decision making power. These people are willing to give you money, after all. Your idea is already worth something.
Never give away complete control of your company. Venture capitalists often want majority power on the board.
Relinquishing your voting power could result in you being ousted from your own company.
Likewise, don't sign away more profits than you can afford to lose. Deals often come with immediate payback stipulations.
It's hard to scale your company when the first million dollars goes straight into the investor's pockets.
Compatibility
Choose an investor who matches well with your management style and is willing to let you learn.
Entrepreneurs make mistakes. That's part of the business. Part of growing your brand is taking chances and learning from failures.
Not every investor fits well with this mentality. When their money is on the line, some VCs aren't willing to take risks.
Ensure your company will have room to breath before taking any investments.
Conclusion
What we touched on today are just several of the crucial mistakes entrepreneurs make that ruin their small businesses.
It's a complex process taking a company from just an idea, all the way to funding, and then onto success.
Make sure you take each step slowly and think about the repercussions of your actions.
Never make a decision out of emotion, and identify the ramifications of your actions years into the future.
When at all possible, don't make snap decisions. What seems like a good idea in the heat of the moment might not look so great in in the morning.
But remember, don't stress. After all, you're doing what millions of Canadians only dream about.
The dream isn't easy, but it's certainly attainable.
Keep an eye on our list of and you'll see success in no time.
---