Federal vs. Provincial Incorporation: What's the Difference?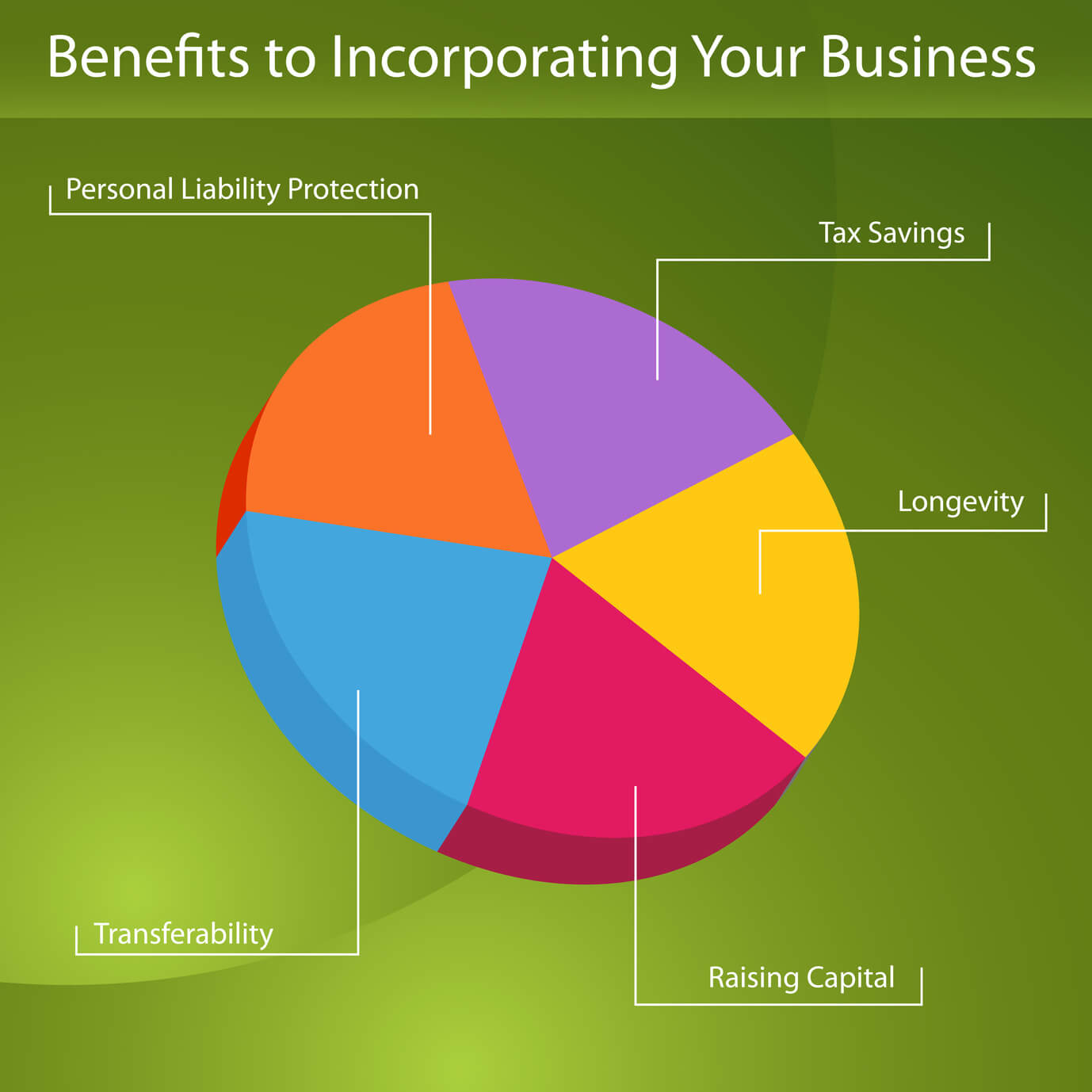 Businesses owners looking to set up shop in Canada need to make a lot of decisions. One thing to consider is the best way register your business.
The simplest forms of ownership are usually business partnerships and sole proprietorships. However, one major disadvantage of these options is that they offer you no business name protection.
Advantages of Incorporating
Incorporating offers many advantages including:
Limited liability
Ongoing existence until formally terminated
Easy ownership transfer
Ability to function as a separate legal entity and enter into contracts
Legal rights to own property
Lower income tax rates and other tax benefits
Higher credibility and increased growth potential
Disadvantages of Incorporating
Some disadvantages of incorporating in Canada include:
Record maintenance requirements
Fees and expenses
Cost of preparing corporate tax returns and financial statements
Loss of the ability to use personal tax credits
If you've decided to incorporate, you have another important decision to make. You must now decide whether to choose Federal vs. Provincial incorporation.
Primary Advantages: Federal vs. Provincial Incorporation
A Federal incorporation provides wider rights to the business owner. It also offers better protection of your business name.
This comes into play if you discover that a business is operating under the same registered name.
Your ability to take corrective action varies. It generally depends on how your business is registered and legally structured.
Federal incorporation gives you the right to use your business name across all of Canada. It protects you even if there is another business in a different province using the same name.
If you register your business only in a single province, you are only protected in that location. If a business is using your name in another province, you won't be able to register there.
This can cause major problems for businesses looking to expand down the line.
International Recognition
Federal incorporation also gives your company global recognition as a Canadian corporation.
Primary Disadvantages: Federal vs. Provincial Incorporation
There are two main disadvantages of a Federal Incorporation.
Time needed to meet filing guidelines
Expense of multiple filing requirements
With a Federal Incorporation, you still need to register for extra-provincial licenses. This means you also have to register in each Province or Territory where you conduct business.
Cost Considerations
A Federal incorporation offers greater protections, but this is offset by increased requirements. Extra costs may be associated with each of the filings, such as the annual filings.
The current cost to incorporate Federally, through Opstart, is $299+HST. If you file in person, by mail, or by fax, the registration is $250. Additionally costs may also be required for each province you intend to operate in.
Provincial Incorporations vary in cost. For example, an Ontario Incorporation, through Opstart, is $399+HST.
Other Differences Between A Federal & Provincial Incorporation
A Federal incorporation is often considered to be a more prestigious registration. It is the preferred method for businesses that have international suppliers or customers.
Business Name Requirements
To file for a Federal incorporation, your business name must be significantly distinct and will need to be reviewed by Corporations Canada for approval. However, with a Provincial Incorporation, many provinces will accept a business name as long as there are no exact matches.
Annual Filing Requirements
Depending on the province you are registered in, you may only have to file paperwork in certain circumstances. For example, in Ontario an Annual Return is not required. And a Notice of Change only needs to be filed if there has a been a change to the Board of Directors, changes the Corporate Officers, or the physical location of the company. Federal corporations must file each year whether there have been any changes or not.
These filings come with a monetary expense. While a Federal registration is usually less expensive at the outset, the annual costs outweigh these savings in the long run.
Simplicity
Professionals, particularly bankers, attorneys, and accountants may be more familiar with provincial corporations. This can simplify your affairs and save you time and money.
Conclusion
When it comes to business, surprises are rarely welcome. Before making major decisions, do your research. Thoroughly think through your long-term business plan and how that impacts your decisions.
It may be better to ensure your chosen name is available everywhere before you go through the effort of incorporating. It would be unfortunate to build a thriving business and then be faced with a mandatory name change.
Consult with legal and tax professionals before making any major business decision. First, define your long-term business goals. Then let them help you determine the best course of action for your specific business needs.
A free NUANS preliminary search allows you to easily check your proposed business name.
Do you have more questions about your corporate filing? Contact us today to discuss your questions in further detail.
---