How To Find Angel Investors In Ontario And Give Your Business Wings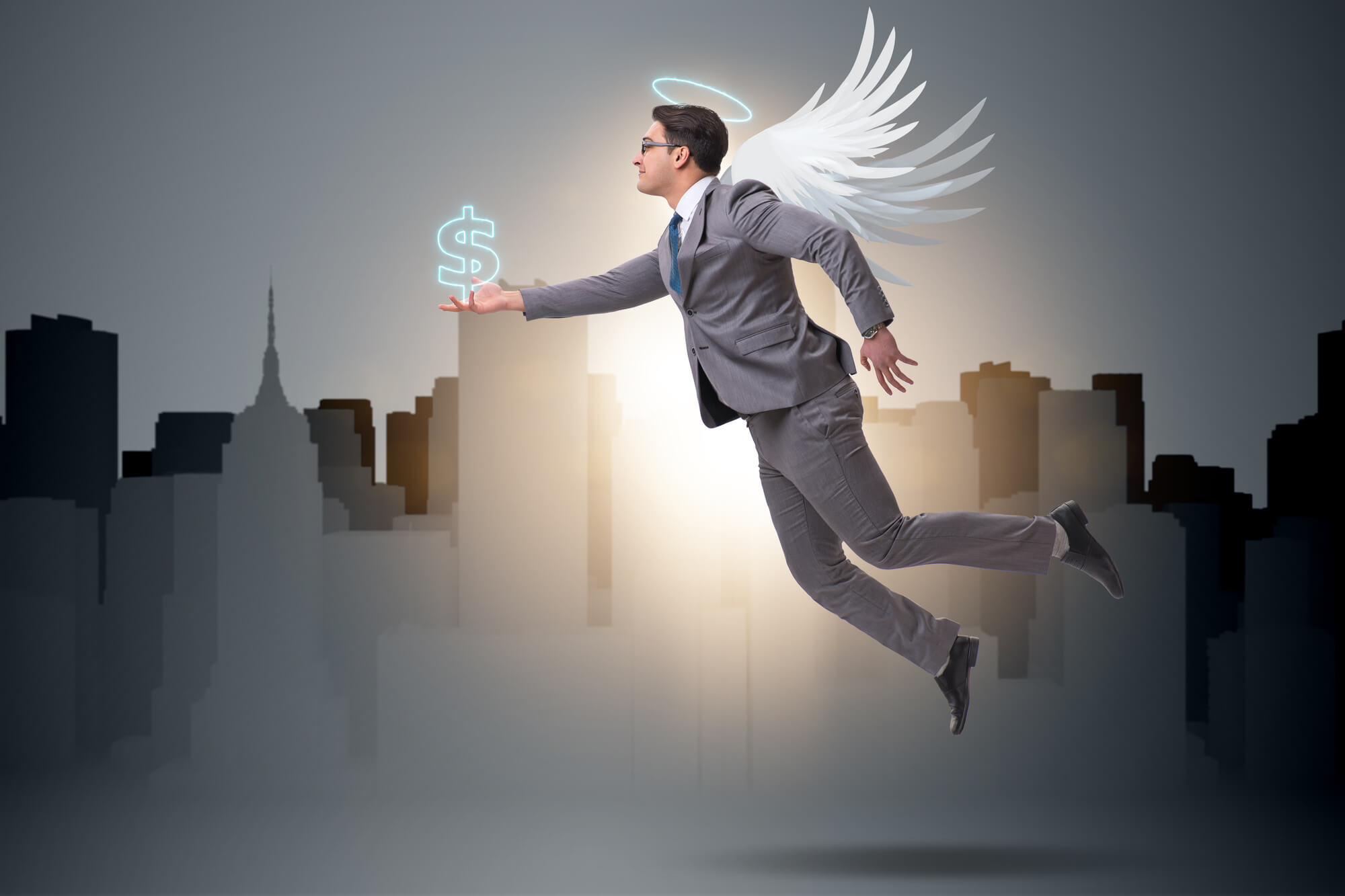 You've done your research, asked yourself the right questions, and now the answer is clear: you're ready to start your own business.
When people interested in starting their own business talk about their plans, people will tell them that the most important part is having a good idea. The truth is that finding a "good idea" is only one part of the process.
Much of what will make or break a new business involves the amount of money they have to spend, and the investors that prop them up.

Secure Funding In A New Way
Finding a loan can be tricky even if you have one the most innovative business ideas around. Luckily for you, there are different ways for you to get the money you need.
Angel investors in Ontario and around Canada have helped fund a lot of successful business you see today.
According to the National Angel Capital Organization (NACO), angel investors helped pump $157.2 million into Canadian businesses in 2016. That number is up 16% from the previous year.
The increase goes to show you that angel investors are here to stay and that they can help you access the money you need.
Want to know how angel investors in Ontario can help you get the funding you need to launch your business? Read on the find out how!

Venture Capital Versus Angel Investors
Eager entrepreneurs searching for funding for their business in a variety of ways, but the two most common forms of investor funding come from venture capitalists and angel investors.
Venture Capital formed by companies, businesses, or firms that use other people's money. They raise money by giving other investors the opportunity to participate in a fund that is used to buy shares in a private company.
Venture capitalists usually aren't interested in young/ early-stage companies. Some may be swayed by an innovative idea in an up and coming industry like tech, but in general, they want to put their money with something proven.
Because they're handling other people's money (along with their own money and reputation), they're going to want to have some say in business decisions.
Most, if not all, venture capital companies will require some presence on a business' board of directors. Few may take more of a hands-off approach, but almost all will be involved in major decisions on the company.
Angel investors are different because these are individuals that want to invest their own money in a business. Some angel investors are friends and family, others are people that are interested in finding and funding great ideas.
These are investors that can be interested in businesses in any development stage, from early-starters to companies that have been established for years.
Angel investors may lend their expertise to the businesses they invest in. Some may even be willing to invest time or money in the day-to-day operations of a business, but they don't need to be decision makers.

What Do Angel Investors Look For?
If you're interested in finding angel investors you may be wondering what it takes to attract that kind of investment.
Angel investment is going to heavily rely on personal preference, but there are some things angel investors seem to value in their chosen investments.

Intrigue
Angel investors aren't the kind of people that want to put money into safe mutual funds and traditional companies. They're looking for something outside the box to put their time and money into.
Have you found a new way to use a hot, new technology? Are you hoping to revolutionize an industry or product?
A little bit of newness or novelty won't hurt your pitch. If you can sell that angle, you can find an eager investor.

Potential
When it comes down it, angel investors in Ontario will want to invest in something they think is going to be the next big thing.
It'll take more than having a passion or interest in something to attract an investor, they're going to want to see a clear opportunity.
They could see your start-up or idea as a way to break into a new and exciting market. It could be a way to earn a lot of money and build their own fortune.
As long as the investor sees potential in your idea, you'll find someone that's interested in investing.

Low Buy-Ins
Everyone hopes that they'll find an angel investor with millions of dollars to throw at their business, but big investments aren't typical for angel investors.
If you're looking for someone to invest millions in a project, venture capitalists would suit your needs. Most angel investments are going to be in the thousands, not millions.

Passion
Typical angel investors aren't the suit and tie wearing bankers most people associate with lending and investing.
These are people that may view investing in your company as a passion project. It could be your friends, fellow business acquaintances, or even your own family members.
For angel investors in Ontario, passion is a two-way street. They want to be able to believe in your company, and they want you to believe in it too.

Reasonable Valuation
Angel investors may be looking for something interesting and daring to invest in, but as we said before, they're still here to make an investment.
Even the newest and most interesting ideas with financial potential can't overcome a company that doesn't have value.
A lot of different factors play into finding the true value of your company. Before you start looking for angel investors in Ontario, make sure you understand the value of what you're trying to sell.

A Solid Business Plan
You have a great new idea you want to bring to life and think you could find someone that would be willing to invest in it.
Do you know how you're going to make your idea a success?
Securing funding is only one component of your plan. You need to know what you're going to do after you get money.
What do you plan on using the money for? Do you have a mission or vision statement ready? What does success look like to you in the first year?
If you don't know the answers to those questions, you aren't ready to look for angel investors in Ontario.
Take time to work on your business plan so you can present something solid to your potential investors.

Where To Find Angel Investors In Ontario
Before you can reap the benefits of an angel investor, you need to find one first. Luckily, meeting potential investors isn't difficult.
If you're looking for investors there are a few key places you should search.

Events
Professional events are the perfect place to meet potential angel investors in Ontario.
If you want to expose yourself to as many opportunities as possible, go to as many events as possible. You'll find events that are designed to help people find potential angel investors, but you shouldn't limit yourself to them alone.
Almost any business event is an opportunity for you to meet an angel investor. Be sure to check out industry-specific events so you can find people familiar with what you're pitching.

Online Platforms
You can find anything online, and that includes angel investors.
There are plenty of online platforms made for people that want to find angel investors. But like events, you shouldn't limit yourself to only looking on investment specific platforms and websites.
Go to industry websites and talk to people on forums. You could find a potential investor in a thread about your idea.
Also be sure to utilize social media. The next status you post could help you find your next investor.

Friends And Family
Your closest friends and family members could be the angel investors that help fund your dream.
If you ask your loved ones to invest in the company, stress that their money isn't a gift. It's a legitimate investment that could benefit them in the long run.

How To Pitch To Angel Investors
Angel investors may differ from venture capitalists and other traditional forms of funding, but the process for finding an angel investor won't be too different from what you're used to.
If you want to make yourself as appealing as possible to angel investors in Ontario, be sure to follow these tips when you're preparing your pitch.

Be Transparent And Truthful
It's important to play up the potential benefits of investing in your company, but you should always tell the truth.
Don't add a zero or two to the end of your company valuation to make it seem more profitable. Don't pretend that certain parts of your business plan are more fleshed out than they actually are.
Building trust is important, and lying to potential investors is a sure way to lose potential funding.

Make It Into A Story
Spreadsheets, numbers, and valuation have a part in your pitch, but they don't have to be part of your presentation.
If you really want to keep them interested, put all of the hard data in a pdf or handout and make storytelling the focus of your pitch.
Everyone loves a good story, and that includes investors. Paint a picture of what you envision your product or business being able to do.

Set Yourself Apart
You aren't the only person pitching to potential investors. They're going to be inundated with pitches from other budding entrepreneurs.
Competition isn't necessarily a bad thing. If you didn't have to compete with other people, you may have picked a bad market, idea, or investor. Regardless, you need to be ready to stand out from everyone else.
You need to do a good job of not just showing your product or business' value, but also why you're idea is more valuable than anybody else's.
If you plan on revolutionizing an industry, show how and why you think you can do it. If you truly think that you're a genius in your field, show the investors why they should think you're a genius too.

Be Mindful Of Time
For the angel investorsyou meet, their time is literally their money. Be respectful of their busy schedule and don't take up too much of their day.
Some people like to pretend that the people they're pitching to are trying to catch a flight or a bus. They know that there's a definite stop time and that they have to stay focused to get their message across.
Don't plan for an hour-long presentation followed by a half hour to discuss what you just presented. Most pitches can be over in 10-15 minutes if you focus on what's important.

Anticipate Questions
The investors you speak to are going to have a few questions about your pitch. Questions are a good thing, they show that the investor is interested and engaged in your presentation.
But if they have too many at the end, you haven't done a good job of presenting your idea.
Anticipate questions from the investors, and do your best to answer them in the presentation. Be sure to cover the obvious points like revenue projections, your target audience, and a timeline for your first year in business.

Polish Your Presentation
You'll want your presentation to go off without a hitch, and the way to do that is to practice.
You should sound confident and enthusiastic when you talk. Having the right tone and body language can help your presentation.
Also be sure to look as professional and polished as your pitch is. Come to the pitch dressed in your business best. You'll look great for the investors, and the right clothes can help you feel more confident.

Conclusion
Angel investors in Ontario could be the key to finally getting your business idea off the ground. And now that you know how they can help you, it's time to work on your business so you can find the right investors when the time comes.
When you're working on your business plan, take time to check out our blog post on common growth challenges businesses face. It can help put you in the right planning mindset.
---