How To Find Reliable Leads Online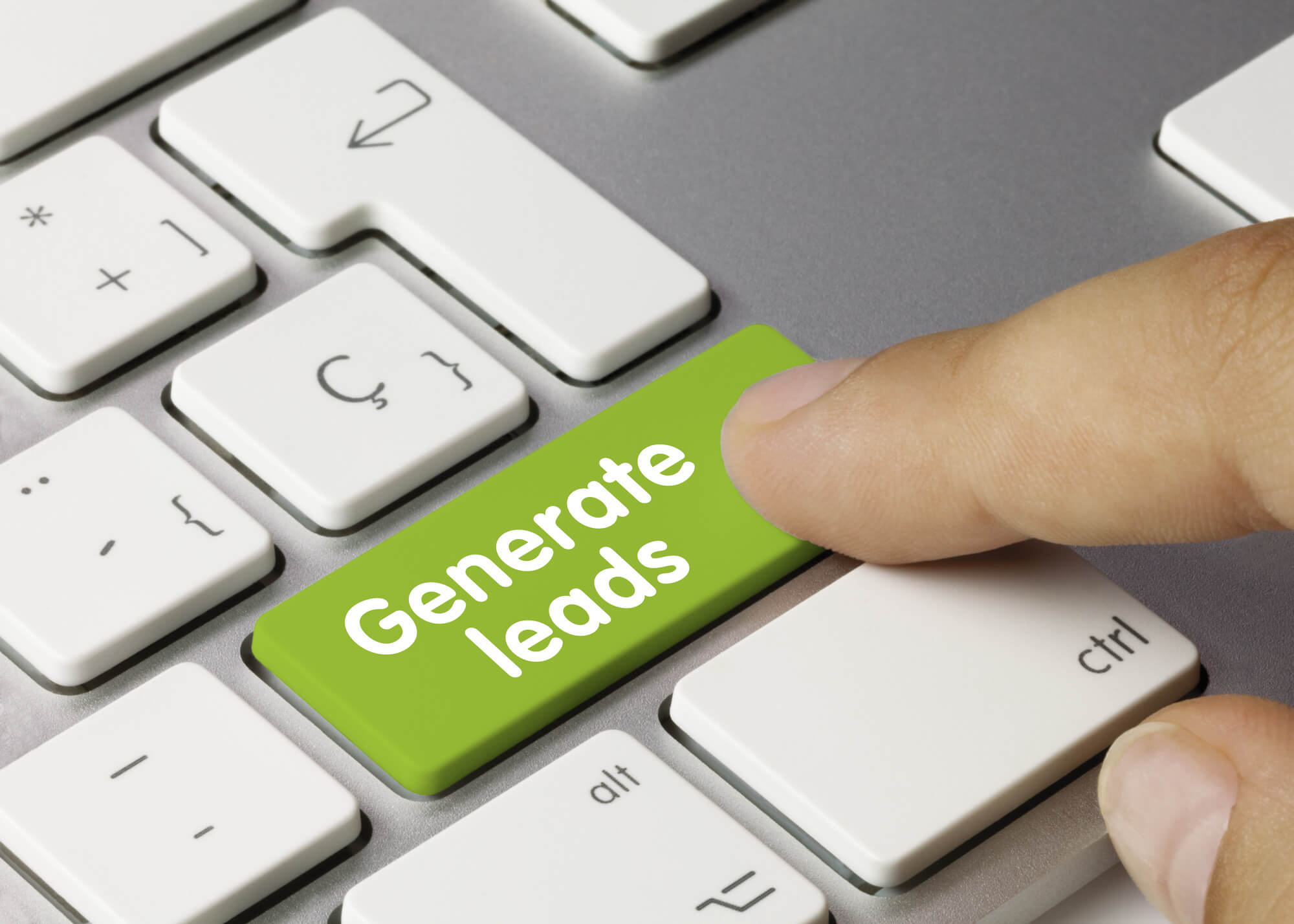 Lead generation is essential to any business looking to expand their customer base and increase profits. Whether you're operating online or off, generating a consistent stream of leads needs to be a significant portion of your marketing efforts.
But to be successful, you'll need to employ a range of strategies to attract prospects online–which admittedly, takes a little creativity and finesse.
Keep reading to learn more about finding leads online, and more importantly, converting them into customers.

First Things First, What is a Lead?
Okay, before we dive into finding leads online, we'll need to define what, exactly a lead is. To put it simply, a lead is a person who has indicated interest in your products or services.
So, maybe this person has visited your website multiple times, filled out a form, or met you at a tradeshow and provided their business card.
In any case, correctly sourcing and following up on leads is an essential part of scaling a business, especially if you have limited resources.

Landing Pages–Capture Leads Online
Here's the thing about website visitors, they've already overcome one of your most significant hurdles–engaging with your content.
Once you've got the eyeballs on your page, you'll need to employ a little marketing strategy to keep people engaged.
Statistically, 9 out of 10 website visitors will bounce from the average landing page, so they'll need some optimization in order to be a useful source of leads.
Try adding a video to your landing page to increase interest–explaining your product or service with an engaging, visual piece of content can turn visitors into leads. So can social sharing buttons and CTAs such as "subscribe to my blog."

Forms
You'll generally find a form on a landing page. Or at the bottom of any given webpage. A form might capture just an email or answer a series of questions–which can reveal if a lead is likely to turn into a customer.
A few things to know about forms:
When it Comes to Fields, Less is More: Regardless of interest, no one wants to spend more than a couple of minutes filling out a form. As a rule of thumb, try to limit your fields to 3-5 per form. Yes, fewer fields do translate to a less precise dataset–so be selective about what pieces of information you really need to figure out which prospects will be a fit.
Make Sure Your Call to Action is On Point: Strong, simple directives like "click here," "download," "register," tend to be most effective. If you want something, ask for it. In addition to clearly stating what you want visitors to do, you'll want to consider the colour and placement of your CTAs. Think bright, attention-grabbing colours, super-sized buttons, and prime real estate on your website.
Privacy is Key: In the age of phishing and online scams, people are reluctant to plug in their personal information. Try linking your privacy policy to your form so visitors feel more comfortable sharing their details. To double down on this point, it's also worth mentioning that you won't email leads more than x amount of times per week/month.
Social Media for Generating Leads Online
Social media is a good way to generate leads because, one, it's affordable, and two, you can communicate directly with prospects before they land on your website.
A few tips for getting leads online through social media:

Focus on Content
Social media works best if you have content to share, so make sure you're blogging regularly, podcasting, or creating how-to guides that explain your product and process.
Whatever type of content you're working with, be sure that each piece has a clear call to action posted where visitors can see. This could be a call to subscribe to future blog posts, to follow you on YouTube or Instagram, or to check out your podcast.

Invest in One or Two Channels
Don't try to do it all. Content marketing paired with social media takes a lot of effort. So do some research. If you run a small construction company, you probably don't need to be on Snapchat. However, Facebook might be a good platform for finding homeowners in your target market.
If you own a restaurant, you'll want to turn your focus to Instagram and Twitter.

Always Include a Call to Action
Make sure your posts include a link to any content or product pages. Things like contests and links to gated content are a good way to get an email address and possibly more details about a person.
You may also want to include a sign-up button directly on a Facebook page. This article mentions how Gold's Gym did just that–transforming their page into more than a vehicle for likes and into an actual lead gen tool.

Try Your Hand at Podcasting
Not exactly the most popular or exciting media format out there, but podcasting can be a way to connect on a deeper level with potential customers.
A thoughtful, well-planned podcast can be a great way to build backlinks to your site AND improve your search rankings. On top of the SEO benefits, podcasting will help your listeners become informed and potentially, turn into the kind of high-quality leads you're after.

Need More Small Business Tips? Check Out the Opstart Blog
As you can see, generating leads online is a skill worth mastering. If you're in the beginning stages of setting up your business, our blog has plenty of tips and tricks for marketing your services and getting your name out there.
At Opstart, we specialize in business registrations, business name searches, and more. Contact us today to learn more about our services.
---