The First Time Business Owner's Guide to Success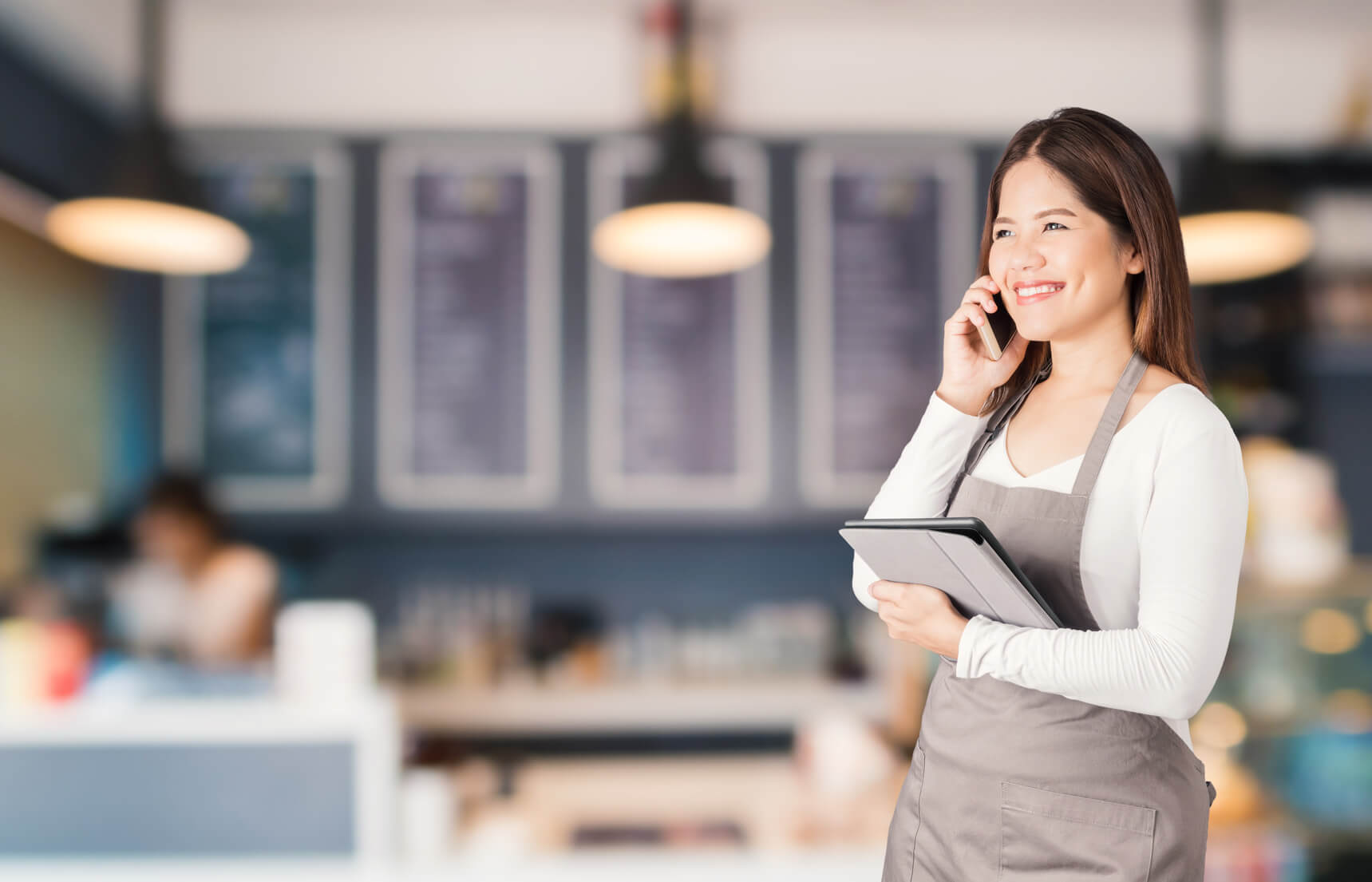 Small businesses often start with an idea and a big vision.
In 2015, Canada registered 1.14 million small businesses, and 21,415 medium-sized businesses.
But starting a small business is no small task. For the first time business owner, all the steps to get started can be daunting. That's why we've put together this guide for starting your small business, and given some key steps and tips for a successful startup.
Let's get into it!
1. Find a Business Idea
You may already have this, but a solid business idea is a must before you can do anything else. Usually, this starts with an inventory of your passions and skills.
What talents and skills do you have?
What is it you love to do that could turn into a business? Can that business be home-based, or will you need the capital to invest in office space?
You could turn a favourite hobby into a business, which means beginning with a strong knowledge and skills set in that industry.
That knowledge will help when you're writing the industry section of your business plan (more details to follow).
What and where is your market?
Is there a market need for your products or services? Some businesses, like small toy repair, for example, may not draw a local base, but usually do well as an online service that has customers across the country.
Your business plan will contain a market analysis that addresses these questions, but it's good to think about this early on.
2. Create a Business Plan
Once you have a good idea in mind, it's time to formalize that into a business plan. You can download dozens of free business plans that come with outlines to lead you through each section of the plan.
Many small or medium-sized businesses need funding, and your business plan can help you get it. But even if you don't need investors, writing a business plan for yourself is enlightening. I encourage every first-time business owner to go through this exercise as preparation for running his or her own business.
Formats and heading titles may vary, but the basic sections of the plan are as follows.
Executive Summary
This is a simple summary of your plan. While it is the first thing people read, it's the last thing you'll write since it's a summary of all the parts that follow it.
Industry
Describe the industry that your business will be a part of, including any rising trends or predicted sales in that market. In this section, you can explain the industry for those who don't know much about it. More importantly, explain where your business will fit into this market.
This is helpful for the sales pitch aspect. It also allows the new business owner to understand this for themself.
Market Analysis
Before venturing into any new business, whether you're a first-time business owner or an experienced one, you should research the market to see if your business idea is viable. This includes location, demographics, and the need for your services.
Even if you are not seeking any start-up capital from a lender, a secondary purpose is to educate yourself about the market so that you can plan and predict your initial sales.
Note that analysis also includes some research into your competitors. How is your business going to stand apart from the others?
Marketing Plan
After you have done the research on the industry and your target customer base, what comes next is your marketing and sales strategies.
How will you advertise? What is your estimated budget for that?
What is your pricing plan? Will you beat the competitors' prices, or set your own and offer price matching? These are a lot of questions to answer, but it will pay off in the end.
Management Plan
This is an overview of your management structure, including legal structure and management team (or outsourced management services). A new business owner may not be thinking of all this at the onset, but it pays off later on to have this documented.
Operating Plan
How and where will you be operating? This section is a description of your physical location, the kind of facilities (if not home-based), and any equipment you need to operate.
It also includes the number and type of employees (if any), inventory, and other manufacturing requirements as they apply.
Financial Plan
This section has three common components:
The income statement is a quick look at the revenues, expenses, and profit for a highlighted period.
The cash-flow projection shows how you anticipate cash to flow in and out, and will give you an idea of how much capital your business will need.
The balance sheet summarizes your financial data into three categories: assets, liabilities, and equity.
Appendices
If there is any additional information to present, such as schematics, photographs, tables, marketing reports, and so on, then add appendices to your plan as needed.
3. Establish a Proper Name for Your Business
Not only should the name be catchy, it should also have good marketing strength and satisfy legal requirements.
The name should be short, easy to spell and contain wording that relates to your business. You'll also want to search to be sure the name is not already in use.
4. Choose a Form of Business Ownership
There are three basic forms of business ownership: Sole Proprietorship, General Partnership, and Corporation.
Sole Proprietorship
This is the easiest and least expensive form of business ownership. Here, the owner alone controls the business, which makes tax reporting very simple.
One of the drawbacks to a sole proprietorship is the high personal liability since there's no separation between business and owner. Banks may also be more reluctant to grant funding.
General Partnership
A General Partnership creates shared risk and management, but still keeps tax reporting fairly simple.
However, shared risk and decision-making also mean shared debt and opportunity for conflict among partners.
Corporation
Incorporating means owners are not responsible for company debts. It is easier to raise capital and is often required for doing business with other entities.
Tax-wise, you can pay yourself in the form of salary or dividends, whichever is best for tax purposes.
Because incorporating is more complex, there is more expense involved in setting up and maintaining a corporation.
5. Register Your Business Name
In most cases, registering your business name is a legal requirement. Once you have chosen the name for your business as well as the form of business, you are ready to register.
For a sole proprietorship or partnership, the general procedure is to do a business name search, fill out the correct registration form for your province, and pay the associated fee.
For the name search, try our free NUANS Preliminary Search. This is a Canada-wide business name search, excluding Quebec.
6. Secure Financing
If you are not self-funded, then you will need to seek out other sources. Some of the most common are investors, small business loans, or grants.
The source you choose depends largely on the amount needed and the expected return for investors.
7. Get Licences and Permits
In addition to your business registration, you may need additional licences or other permits to legally operate your business in your municipality. Check your city or town's website for more information.
Another great resource is Industry Canada's BizPaL which can help you find what licences or other permits you may need.
8. Register for the GST/HST
If your business' gross income exceeds $30,000, you need to register for the Goods and Services Tax/ Harmonized Sales Tax (GST/HST).
Even if you are not earning that much at this point, you should consider registering anyway because of Input Tax Credits, which help get back the GST/HST your business paid out on purchases.
9. Register for Provincial Sales Tax (PST) if Needed
In some provinces, you have to also register to collect and remit provincial sales tax. Not all provinces have aligned their sales tax with the GST. You will have to contact your province to learn how to properly register.
10. Prepare to Have Employees
You may not be able to hire employees at this point. However, if your business grows as you envision it will, then it's wise to learn how to hire, pay, and manage employees.
11. Consider Business Insurance
It's wise to protect your new business with insurance. Some types of insurance to consider are property, liability, business interruption, key people, disability insurance, and home-based business insurance.
The type of insurance you need, of course, depends on the type and size of business.
Conclusion
It all starts with an idea, closely followed by a plan.
There's a lot of researching and planning that goes into your business even before you take the steps toward registering, but proper planning can help your business take flight and avoid some pitfalls in the process!
---