How to Develop Marketing Objectives for New Businesses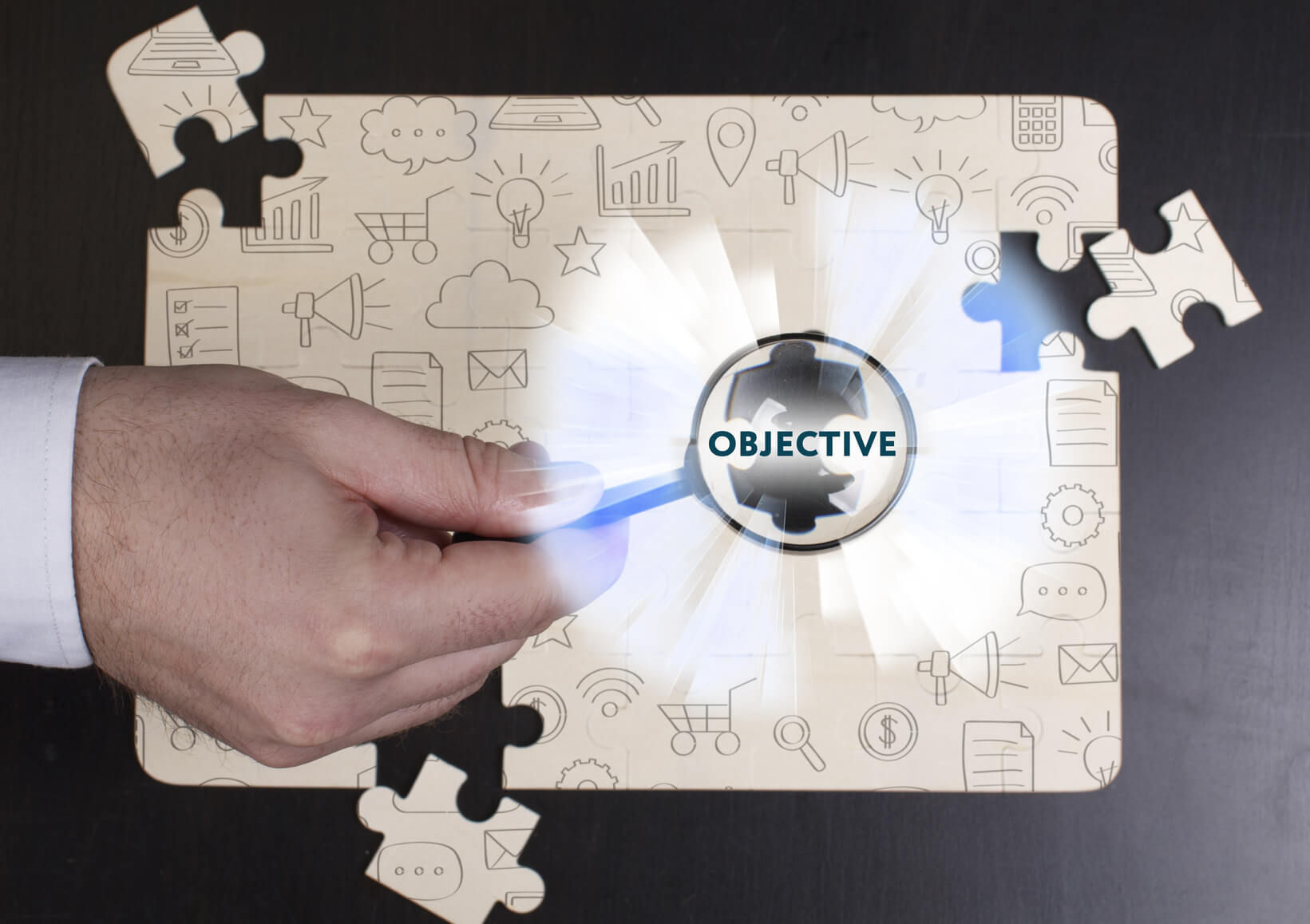 In 2013, there were about 78,430 new businesses in Canada. Most these SME births occur in scientific, technical, construction, and professional sectors. On a negative note, about 83,240 new business died the same year, and the reasons are far and wide.
However, it doesn't mean that you can't start your own profitable business. Even with a crowded and buzzing marketplace, it's possible to stand out and be a successful startup.
What you need is streamlined marketing objectives that work for your business.
For new business owners, following the best marketing practices is the key to growing a successful enterprise and overcoming challenges.
We've decided to make your start a somewhat effortless leap by showing you how to develop a robust marketing plan that works for your new business.
Ready? Let's explore these tips together and learn more.
Start With Market Research
You're just starting out, right?
Making a blind move is one of the common business mistakes you can ever make. You can't just delve into a new market without understanding it.
Depending on the product or service you are offering, invest ample time in researching your potential market. It helps to know the gaps, competitors and consumer needs in a particular market.
You can use surveys and questionnaires to find out customer needs, interests, and opinions.
Market research helps you to understand the correct pricing, product placement, and the promotion to use to market your new products or services. It can also help to identify new opportunities for growth and profits.
Additionally, research provides you actionable information you can use in making sound decisions that benefit your startup.
With the right research, you will find that refining your marketing objectives is not an arduous task.
Create Personas
What is your buyer persona? As a business owner, you want to understand your target audience.
The ideal way to do that is to create personas for your potential clients. Use demographics to describe your prospects. These include age, gender, lifestyle, earnings, and location.
If you are a B2B marketer, you should define your targets using the size of business, type of business, job title and location.
You can use one-on-one interviews or questionnaires to find more information about your prospects. Social media insights are also a gold mine when it comes to gathering data.
Use the data you have gathered to create buyer personas using a standard template or your own structure.
Now you might be wondering "what can I do with these personas?" Glad you asked.
Developing buyer personas allows you to imagine and understand your potential clients. You get to know their needs and interests.
As a result, you can customize your marketing objectives to suit the different target audiences you have. No matter how big your audience is, be sure narrow it in sections to guide you in planning your campaigns.
The SMART Technique Still Works
The SMART mnemonic is an old technique, but it's still a powerful tool to use when defining your objectives to support your long-term goals.
SMART helps you to assess the suitability and viability of your objectives in improving your business operations and processes.
This technique allows you to create more realistic targets you can be confident to achieve.
With this technique, your objectives should be Specific, Measurable, Actionable, Relevant, and Time-bound.
Depending on your business type, your objective can be to increase revenue by a certain percentage, acquiring more customers or increasing your order volume.
When using the SMART technique, you want to ensure there are no mistakes when grouping your objectives. For example, it's better to separate your overall business marketing objectives from digital marketing objectives.
Also, don't create an extensive list of objectives you can't track. Keep them simple or trying combining related objectives.
This will help you to track and measure your ROI easily.
Profile Potential Competitors
The ugly truth is that running your own business is not a walk in the park.
With the current business environment, it's a battle of wits. You must learn and understand your competitors and be able to anticipate their next move. That is if you want to be a step ahead of them.
Competition is real, and it's one of the biggest monsters that new business owners dread.
Take the time to identify your competitors' products, marketing techniques, pricing, and supply chain. This will help in shaping and refining your objectives.
Ideally, you want to gain a competitive advantage over them and find ways to set your business apart from theirs. The SWOT analysis can be more helpful here.
Review your internal processes and compare them to your competitors'. This will help you to improve your performance.
Identify Your Challenges
When it comes to owning a small business, you must understand there are internal and external challenges. In most cases, you have no power over external challenges.
One of the common issues today is integrity. With the push to grow sales or profits, there is usually the temptation of cutting corners. Sadly, this practice is common and can be infectious within your business, eroding all your efforts in the long run.
Today, access to capital is increasing. The way you manage and generate your cash flow is critical. Remember, some marketing objectives can't be successful with limited funds.
Regulation is one of the most rampant external challenges. It affects the business environment and all those within it. In some cases, a change in regulations can wreck havoc, and you should always be prepared for such situations.
Determine Your Marketing Objectives
Now, at this point, you have some clarity on what your target market is like. So you can make the bold move of determining your objectives.
Based on your overall goals, define the specific objectives alongside their conditions. As a new business owner, your objectives are likely to be acquiring more customers, boosting sales, and growing your business.
Ensure the figure of each of your objective is reasonable and practical. The objectives should also be relevant to your existing strategies.
Keep in mind that you will need to amend your strategy if there is a new technology, or if a new competitor joins the market.
A clean marketing strategy will help to stay focused on attaining your objectives and working within your budget.
Identify The Right Marketing Channels
This section is important in achieving your marketing objectives, especially if you want a multi-channel strategy. Typically, a marketing channel is simply a way of communicating with your channels.
With digital campaigns, you have several channels you can use, including website, blog, mail, email newsletters, and social media platforms.
When selecting your channel, you want to ensure that your target customers are using the channels you are considering. This is especially important for social media platforms.
Social media and email marketing are the two most common channels that new businesses start to use. These options allow you to connect with your customers one-on-one.
Also, when starting, there is no need to use all the channels at once. Pick a channel and work on it before moving to the next. Choose one or two social media platforms where your customers are usually active.
When using multiple channels, try to automate them by using tools that allow you to manage and schedule all your content.
Multi-channel marketing is important today, and it can be what you need to start a successful business.
Set Your Marketing Budget
To accomplish your marketing objectives, you need to have a solid budget. Devoting a reasonable percentage to your marketing is vital to the success of your business.
Now that you have the objectives it easier to plan your budget. First, outline your three major campaigns that you intend to use to generate leads, improve sales and acquire your ideal customers.
Don't forget to highlight the tools and technologies you will use in marketing. Some of them may be paid tools and their costs need to be factored into your budget.
Don't just estimate a figure based on the campaigns you need to run. This is a common mistake that many people make. Take your time to crunch the numbers and define a clearly structured budget that details all your campaigns.
Keep in mind that you need a flexible budget as you will need to revisit it whenever you make changes to your marketing plan.
Conclusion
Starting out on the path of self-employment is a no easy task. The are so many things that you need to consider during the onset. Defining your key marketing objectives is one of them.
You need to focus on attracting the ideal audience by finding your customers where they are. The more you know about your clients, the easier it will be for you to strategize your marketing.
The Canada Business Network offers a wealth of information you can use to build a roadmap for managing your business and retaining customers.
As your business grows, continue to review your tactics to see what works and what doesn't as you plan your growth.
---