How to Grow a Service Business: 10 Things You Should Know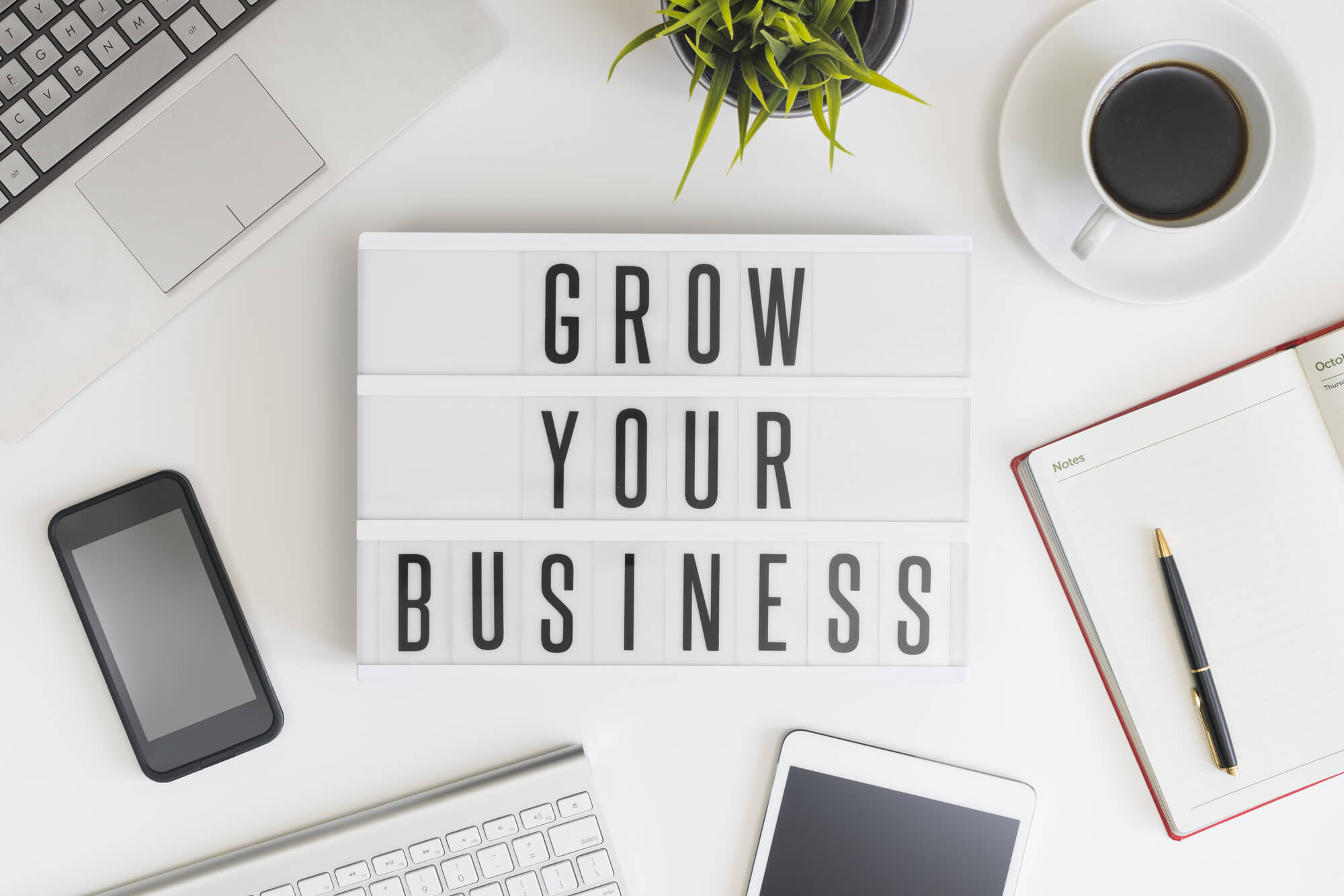 There are more than 1 million small businesses across Canada. Many of them are service businesses that provide people with everything from accounting services to dry-cleaning services.
If you own a small business that specializes in providing a service to people, you should make sure you're doing whatever you can to stand out in the crowd. Specifically, you should learn how to grow a service business so that you can attract new customers.
Doing this isn't necessarily as difficult as you might think. You can grow your business quickly in a short amount of time when you take the right strategic steps.
Let's take a look at 10 things you should know about growing a service business in Canada right now.

1. Create a List of Goals for Your Business
Whether you just opened your service business last week or you've been in business for a few years now, your company should have a set of goals in place that you strive to hit.
Do you want to expand your business within a year and open up a new location? List that as one of your goals.
Do you want to start offering new services to your customers within the next six months? Make that one of your goals.
By listing your goals out, you can set your business up for both short and long-term success. You and your employees will be able to stay focused on the tasks at hand and grow organically as you inch closer towards your goals.

2. Clearly Identify Your Customer Base
In addition to creating a list of goals for your service business, you should also make it a point to identify your customer base from the beginning. You might be surprised by how many people start a small business without considering who they will actually be catering to.
When you identify your customer base, you'll be able to tighten up your services and provide people with exactly what they want. You'll also be able to market your business more effectively and achieve growth like never before.
You ideally want to bring in customers to your business who will enjoy the services you provide for them. When you do this, they'll come back to you over and over again and build the foundation for a successful business.

3. Come Up With a Loyalty Program for Your Customers
Outside of identifying your customer base and marketing your business to them, another easy way to experience growth is to come up with some kind of loyalty program for customers.
For example, if your service business provides dry-cleaning services in your community, you could offer to dry-clean a free shirt for customers on their fifth visit. If your service business provides mobile grooming for dogs, you could offer customers a free nail trim with every bath.
You want your customers to feel like they're part of your business family. You can do that by incentivizing them to visit you more often than they already are. When you keep them coming back, they'll help your business grow.

4. Research the Competition in Your Area
Nothing is going to stop your business from growing quicker than a bunch of similar businesses in your area.
You should research the competition located in your city and work to differentiate your business from other businesses. You should take a look at which services they offer and make sure your services are better.
That way, people won't be confused about what sets your service business apart from the other service businesses. It's important to continue to research new businesses as they pop up, too, since they might try to swoop in and offer services you're not offering.
Healthy competition is a good thing when it comes to running a business. But you need to find ways to have it help you rather than hurt you.

5. Form Strategic Partnerships With Other Businesses
While you're busy checking out the competition in your area, you should also look out for businesses that might provide you with the opportunity to form strategic partnerships. You can leverage relationships with other businesses to grow your own.
For instance, if you run a dry-cleaning service, you might be able to benefit from offering free cleanings to those who purchase clothing at a local retailer. It'll help you to market your business to those who will benefit from your services at some point.
If you run an accounting service, you might be able to benefit from offering free tax preparation to those who open a savings account at a local bank. Again, you'll be able to market your service business easily through a partnership with another business.
Strategic partnerships are all about finding ways to work with other businesses to build up your own company.

6. Find Ways to Use Social Media to Your Advantage
In order to be truly successful in 2018, a service business needs to build a strong online presence. It will allow a business to network with customers and other businesses while assembling reviews on the services they provide.
You should create Facebook, Twitter, and Instagram accounts for your business and use them to let others know what your business is all about. You should also generate buzz for your business by creating online videos on YouTube that show your services in action.
The truth is that, if you're not using social media, you're limiting your small business and preventing it from growing as big as it could be. So you should make social media a part of your marketing strategy from the beginning and advertise with it, when appropriate.

7. Optimize Your Business Website for SEO Purposes
While using social media is a must for all service businesses, that doesn't mean you won't still need a regular website for your business. You should set up a professional website that features a list of your services and more information about your company.
You should also have your business website optimized for SEO purposes. When people search for a business that does dry cleaning in Ontario, you want your business to show on the first Google search page. It will drive more business to your website and your business as a whole.
There are some service businesses that try to optimize their websites on their own. But more often than not, you'll need to call on a company to help you out with it. It'll ensure you get the most attention possible.

8. Consider Franchising Your Service Business
One way to grow your business quickly without putting too much pressure on yourself is to franchise it. You will need to have a business model in place that's proven to be successful in order to do it. But it can be a very lucrative way to grow your business.
When you franchise your service business, you'll allow others to open up businesses using your business name and services. You will, in turn, collect a cut of their profits.
You want to be careful about franchising too early on in the process. You could end up hurting your business name by giving up control of your service business. But in the end, franchising a business is great for companies that want to expand into new territories.

9. Add New Services to Those You Already Offer
If your customers are already enjoying the services that your company offers, you might be tempted to hold off on providing new ones for them.
This is a big mistake! While you don't necessarily want to flood customers with service options, you should steadily add to your services to generate more profit for your business.
If people love the dry-cleaning services you're offering, why not offer to start shining shoes as well? If people love the accounting services you're offering, why not help them with financial planning, too?
You have the opportunity to grow by setting up new services for your customers. As long as those services are as good as your original ones, you'll get to experience the growth you've been chasing.

10. Continue to Perfect Your Business Operations
As your business begins to grow, you need to keep your foot on the gas and continue to deliver the same high level of service as always. Far too many businesses make the mistake of growing fast and then getting sloppy with their operations.
You should continue to push your employees (and yourself!) to perfect your operations. People should get what they expect each and every time they obtain services from you.

Learn More About How to Grow a Service Business Today
When you know how to grow a service business, it's easy to take your business to the next level. You can attract more customers and bring in more money when you take the time to push your business to grow.
There are so many other things you could be doing to grow your service business today. From branding your business better to making improvements to your website, you can give your business the chance to succeed and become even bigger than you ever could have imagined.
Read our blog for more tips on how to grow your business.
---