How to Register a Company: These 7 Steps Will Guide You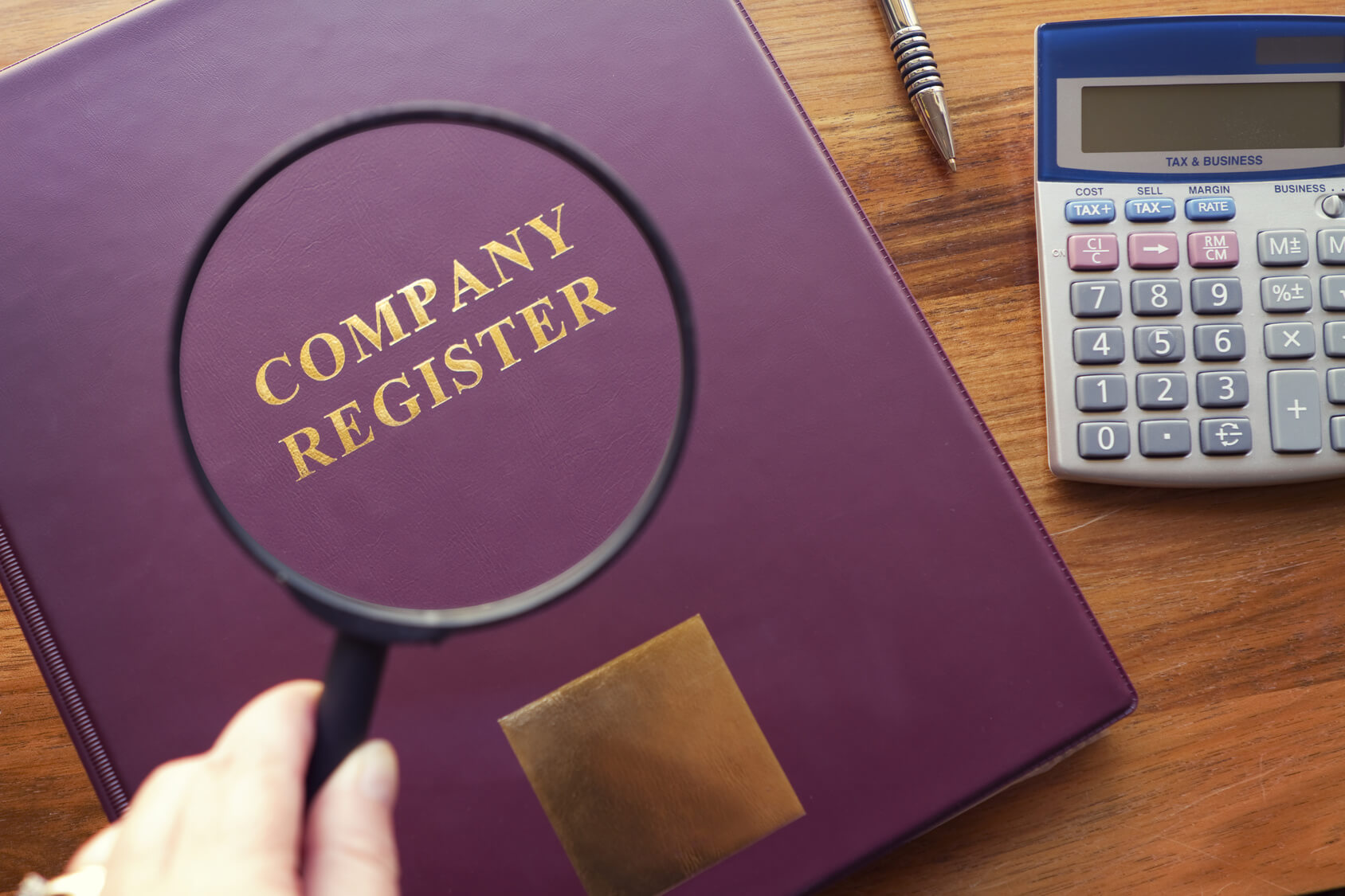 Ready to register your own business?
Congratulations! Becoming a business owner is a huge step.
It's often thought that starting your own business is too hard. Some entrepreneurs get caught in the trap of thinking they don't have what it takes to make it.
However, if you have a creative mind, a good idea, and enough financial backing to get started with, you do have what it takes to start a viable company.
Still, there's a lot to do to make your business successful. You'll need to focus on gaining clients, getting your name out there, and putting your business on social media, for starters.
You shouldn't have to stress about the basic process of getting your business registered on top of the rest. Instead, use this guide to help you figure out how to register a company.
How do you learn how to register a company?
You don't have to have all the answers right away. There are plenty of resources to help you learn how to register a company.
Don't get stuck on the details of starting your business. The registration process can feel intimidating. However, if you follow these steps, it will be easy for you to learn how to register a company.
Once you know how to register a company, you'll have more time and energy to focus on all the other work that goes into making your business successful.
Let's make the registration process easier with this simple 7-step guide.
1. Name your business
Thinking of the right name for your company can be one of the most challenging parts of becoming a business owner, and also one of the most fun.
No matter how you feel about it, it is essential to pick a unique name. It doesn't matter if you know how to register a company if you don't have a name to register.
It's best to take your time thinking of your business name, since it's more difficult to change later on. Make sure the business name is descriptive. Customers should be able to figure out what you're selling from the name alone.
Choose a name that's unique, easy to remember, and not too long. Pick one that has meaning, but isn't too controversial or emotional.
Make it easy to spell. It can be tempting to play around with spelling conventions to make a memorable name (such as changing "Cats" to "Kats" in the name of a pet grooming business). However, this can actually confuse customers when they try to find your business online or in the phone book.
Avoid names that are too plain. You don't want a name that's easily forgettable, or that's so general that no one knows what your business actually does.
The name of your business is an important and somewhat personal decision. However, be careful not to get too attached to a potential name. You may even want to have a backup idea or two.
You'll be doing a name search (more about that later) to make sure no other business has your name. If the name you chose is taken, be open to finding another one that's available.
2. Decide on a business structure
Will your business be a sole proprietorship, partnership, or corporation? You'll need to know the structure so you know how to register a company correctly.
In a sole proprietorship, you are the sole owner and will be able to keep all profits. You'll be personally responsible for any debts related to your business.
A partnership involves two or more people who combine financial resources toward the business. You will draw up a legal agreement with your partners to decide how to share profits.
A corporation turns your business into a legal entity, which is separate from its shareholders. With a corporation, you're not personally liable for your corporation's debts and obligations.
The business structure you decide on will also affect how you name your company. A partnership or sole proprietorship can't have a name that includes Incorporated or Corporation, for example.
Think carefully about which business structure is best for you. If you want to change the structure of an existing business later on, you can do so, but it often costs more than initially registering the business. It's best to choose a structure that will work for you in the long term.
3. Do a name search
Unless your business is only identified by number, you'll need to search to find out that no other business has your chosen name already.
A NUANS name search is best if you're planning on incorporating. This name search is required for incorporating a named company.
An Enhanced Business Name Search is sufficient if you are registering a sole proprietorship or partnership, but not recommended.
Names that are very similar to existing corporate names also can't be used. Make sure your business name isn't too close to one that already exists.
4. Get a business number
This unique nine-digit number tells the federal, provincial, and municipal governments the identity of your business. You can request a business number online through the Canada Revenue Agency. It's also possible to register for a business number by mail, fax, or phone.
Not all businesses need a business number. However, it's likely that you will need one at some point if you plan on growing your business. If you have employees, for example, you will need a business number.
Even if you're starting a business with just yourself, it's possible that you will hire employees later on. You can be one step ahead by getting a business number now.
5. Look for small-business financing
It's possible that you can finance your business entirely out of pocket. However, many businesses also have some outside sources of financing to get started with. As you're learning how to register a company, it's a good idea to figure out how you'll finance that company.
If your own money and help from friends and family doesn't cover your startup costs, you'll probably be looking tofinance your business through small business loans.
Getting loans from banks isn't always easy, as banks tend to be conservative. However, there are other sources for loans. Some organizations exist to help women in business will provide loans to female entrepreneurs. While other programs are aimed at young business owners (ages 18 to 35).
You might also get financing from an individual. Angel investors are individuals with the financial means to support small businesses that they see potential in.
They might want a more active role in the business in return for their investment. If you're open to this idea, it can be worth it.
There are occasional government grants for small businesses to, but these can be very hard to find.
Take the time to look for loans that you qualify for. It can take a while, but if you need the financing the search is worth it.
6. Obtain a business license
Make sure you're completely legal with the right licenses and permits. This is a very important part of how to register a company.
Depending on the kind of business you're starting, you might need other specialized licenses and permits.
A bar or restaurant will have different regulations and requirements than a retail store, for example. Research online to find out what kinds of permits you might need for your business.
7. Consider taxes
Businesses that exceed $30,000 gross income per year in Canada need to register for a GST/HST Account. If you anticipate making that much money eventually, it can be good to go ahead and register now.
This registration will give you a GST/HST number, and you will then charge your customers GST/HST on any taxable services or goods that you supply.
In a few provinces, you'll also need to register for the Provincial Sales Tax (PST). That's because those provinces have different provincial taxes from the federal GST. Businesses in British Columbia, Manitoba, and Saskatchewan will have to register for the PST. In Quebec, businesses have to register for the Quebec Sales Tax.
Conclusion
Once you've completed these steps there is much more to do as a business owner. Hiring employees and obtaining business insurance might be your next steps.
However, this simple guide will put you on the path to running a successful business. Once you know how to register a company, the actual steps involved are fairly simple. Most of these can be accomplished online.
The hardest parts of operating a business shouldn't be the legal and technical details. You'll need creativity, good customer relations, and great hiring practices.
With so much to think about, it's important not to get caught up on the registration steps. Use this guide to streamline the process of getting started, and you'll be well on your way to success. Now you're free to focus on the other aspects of running a successful business.
If you need help registering your business, get in touch with the specialists!
---