How to Register A Sole Proprietorship In Ontario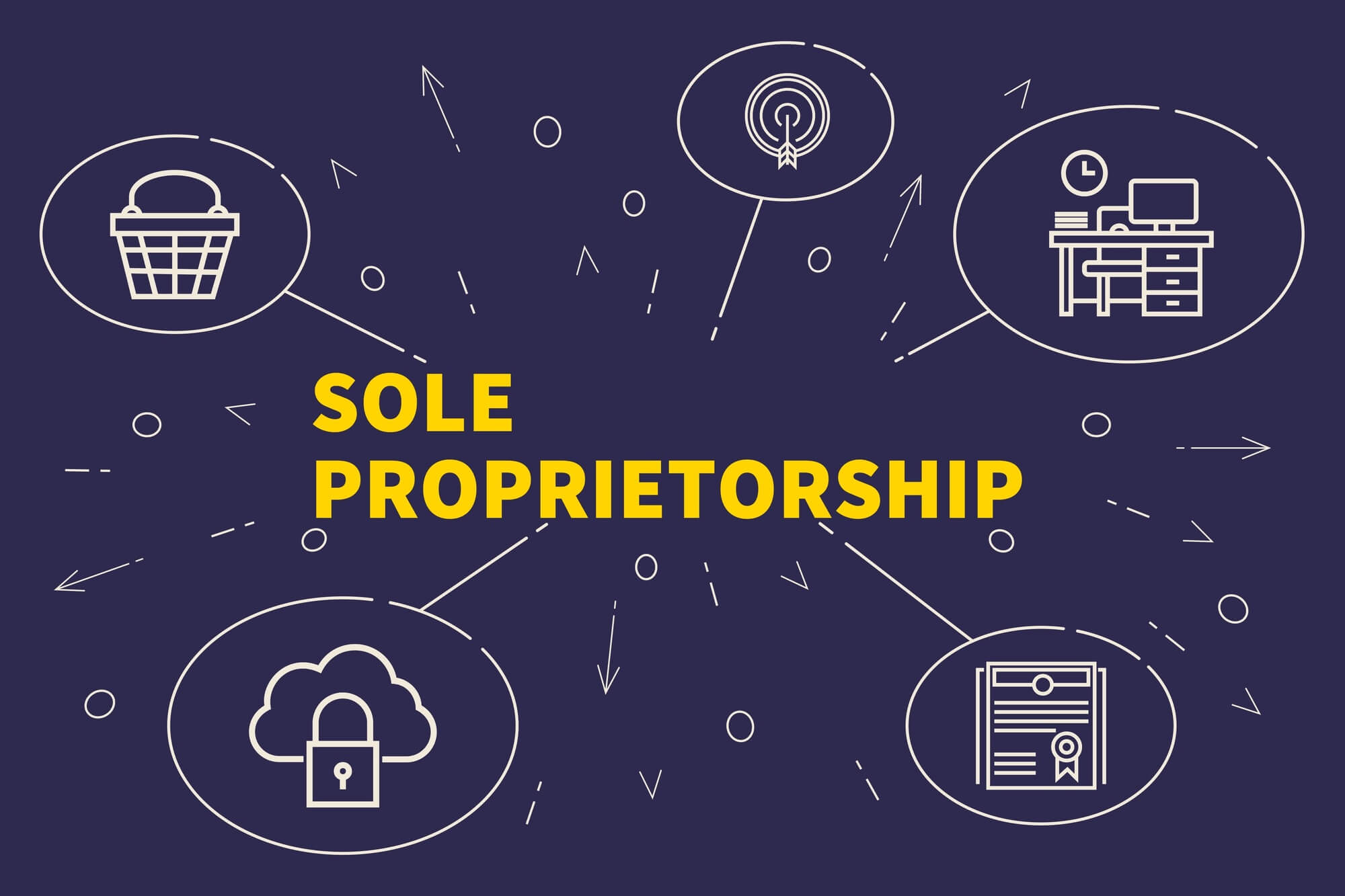 Did you know that business in Ontario is so viable, that the GDP as a sub-national jurisdiction is worth $629 billion, which is larger than Sweden's or Switzerland's?
Also, Ontario offers the opportunity to grow in a stable economy which helps business thrive. This means that you need to stop procrastinating, make a move, and register your business.
When starting a business, there are few startup costs you need to know. Additionally, there is other vital information that you need to have at hand, to make the registration a success.
If you're planning on registering as a Sole Proprietorship in Ontario, you'll want to read this guide.

Sole Proprietorships in Ontario
The sole proprietor of a business is known to be the same legal entity as their business. This means a sole proprietor is solely responsible for debts, liabilities or obligations their business might incur.
Also, most Sole Proprietorships come to an end when you die or decide to close the business. If you are planning on building a business to pass on, this might not be the right business structure for you.
As an Ontario business owner, you'll want to keep separate records and accounting books for your business. Nevertheless, you will only need to file a single personal income tax return.

Create a Name for Your Business
When you're ready to start your business you'll need to create a name for it.
Good names help to distinguish your business by describing the activities that your business carries out. You should be careful not to be too specific to avoid issues with business opportunities in the future.
In the long run, your business name can become a valued asset. This helps to promote recognition, awareness, goodwill, and loyalty from customers.
Also, note that business names for sole proprietorships cannot include legal endings such as Incorporated, Corporation, Limited, Inc., Ltd., or Corp. As these are reserved exclusively for corporate registrations.
But before you go ahead and register the business name you want to use, there's one thing you need to do first.

Ensure Your Business Name Is Available
To register the name of your business, you should carry out a name search to ensure it is not already used by someone else.
Here at Opstart, we provide a Free NUANS Preliminary Search which lets you search business names across Canada to see if your name ideas are already taken.
You should also have a few names in mind in case your first choice is taken. This way, you can keep the registration process moving without having to go back to the drawing board.

Registering Your Business Name
This is the legal step you will need to get your sole proprietorship business registered. As an Ontario business, registering your desired business name with the province is paramount.
However, if you are simply going to be conducting business under your own personal name registration is not specifically required.
You should note that one extra word added to a personal name, makes it a business name and would then need to be registered. For example, if "John Doe" was your personal name and you wanted to conduct business under this name you would not need to formally register. But, if you wanted to operate under the name "John Doe foods" you would need to register.
Even if you are operating under your exact personal name, you may want to consider registering the name for a number of reasons.
First, to open a business bank account you will need proof of the business registration. For a Sole Proprietorship, this would be a Master Business Licence.
Also, if you require CRA tax accounts you will need to register the business name before you can apply for these accounts.
Ontario Sole Proprietorships can be registered with Service Ontario, or through an online service provider such as Opstart.

Open a Bank Account
As mentioned earlier, to open a business bank account for your Sole Proprietorship you will need to provide you Master Business Licence to your local bank branch when opening the account.
Your bank may also have additional requirements, but they will likely be able to help you with these as well.
Also, to help ensure you get the right business banking solutions you may want to setup a meeting with your bank's small business advisor who can help you in choosing the right banking options for your business.

Conclusion
Registering a Sole Proprietorship doesn't have to be complicated and is cheaper than registering a Corporation.
However, each business structure has it's own pros and cons.
To find out more about the other available business structures, make sure to check out this article to help you make the right choice for your business.
---