How to Secure Small Business Financing in Canada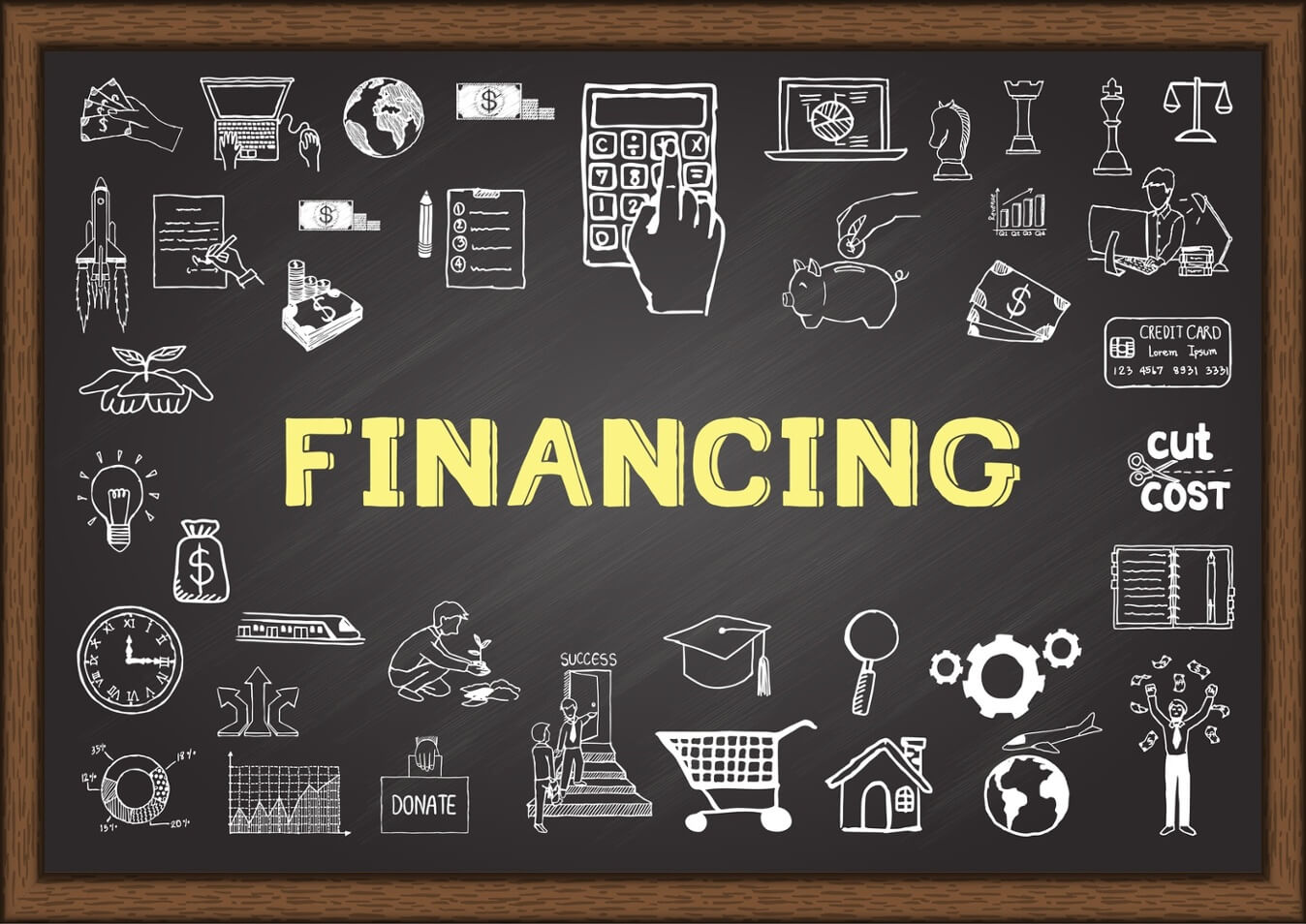 Do you have a great idea that you can turn into a profitable small business, but lack the funds to make it a reality?
If you do, don't stress. A solution is on its way!
Even though the lack of sufficient capital is one of the main challenges facing small business owners in Canada, access to external financing often helps.
According to Innovation, Science and Economic Development Canada, 51.3 percent of Small and Medium-Sized Enterpises secured over $53 billion from external financial sources in 2014.
This is good news. However, getting external small business financing in Canada can be a tough task when you don't know where to look.
This article is a complete guide on how to secure financing for your startup and turn your idea into the next big thing.
Read on!
Talk to Your Bank
Banks, credit unions, and other financial institutions are the biggest providers of small business financing in Canada.
In fact, bank loans are the most common source of external funding.
Although loans are a common source of business capital, they do charge interest. Entrepreneurs who are short on cash can look at approaching these commercial lenders.
To get a loan from a credit organization, you must have a well-written business plan, and your business should have a solid track record. Banks can reject a loan application if they think your business is likely to fail, or has been in business for a short period.
Look around for a bank with the best interest rates, excellent customer services and a reputation for supporting small businesses.
After identifying the perfect bank, open and maintain an active business account. Get closer to lending officials and ask about the bank's criteria for lending.
Obtaining such information can help you to make a compelling application that ticks all the boxes in the bank's loan approval checklist.
Hunt for Equity Investors/Equity Funds
Dragons' Den – the popular TV show where entrepreneurs pitch their products or businesses to investors – is a classic example of how equity funding works.
You give up a portion of your business (equity) in exchange for capital.
Often times, the more money you raise, the more stake you give away.
Yet, finding equity investors or venture funds to help finance your small business is a difficult job. These capitalists have an appetite for technology startups and social enterprises with a huge growth potential.
So if your business isn't in the business of innovating new products or solving social problems, attracting potential equity investors or venture capital firms is a big ask.
Even on Dragons' Den, thousands of business owners never get an opportunity to sell their ideas, and the few who do are put to the sword by ruthless dragons!
Although the task may seem daunting, don't give up on equity financing as a way to finance your small business.
As long as you've got a strong business model, and you possess excellent skills in pitching, you can convince equity investors to take a bet on you.
Ask Your Friends and Relatives to Chip In
Borrowing money from relatives and friends is another great way to secure small business financing.
Yes, your parents, siblings, and friends can be a great source of interest-free loans for your business.
Unsurprisingly, most entrepreneurs shy away from approaching the people closest to them, because money can ruin even the greatest friendships.
But as long as you know how to maintain a healthy line between business and friendship, you've nothing to fear.
When dealing with family members and friends, keep the following points in mind:
They have a limited amount of money, so keep the amount you intend to borrow low.

Draft an agreement outlining terms of the soft loan.

Some members may want to invest in your business in exchange for equity. You must be sure you're comfortable partnering with them.

Some members and friends may be willing to provide additional hands to help get the business off the ground, so don't shy from asking them to volunteer.

Strive to keep your end of your deal. Make repayments on time, just as you would to a commercial lender.
Seek Angel Investors
Angels, as it turns out, are not only good for your faith, but also your business!
Like equity investors, angel investors put their money in young businesses with growth potential. Since they make personal or individual investments, a typical angel investment can be anything between $10,000 and $100,000.
Angel investors are ideal when you're looking for partners without a lot of management interest in your small business.
While equity funds provide management and business consulting services to businesses they invest in, angel investors like to stay behind the scenes.
It's probably this laidback nature that makes angels very difficult to hunt down. A few years ago, you would need extensive industry network to find an angel for your business.
But thanks to the internet, today you can go online and search for angel networks in your area.
Canada Investment Network, for instance, is a perfect place to begin your hunt for a business angel.
Government Grants are a Source of Small Business Financing in Canada
In Canada, you can turn to the government for many things, including money to start and grow your small business.
With only about 5 percent of Small to Medium-Sized Enterprises applying for funding from government programs, you stand a chance of securing a grant.
Through the Canada Business Network portal, you can search for grants available for your business type, study eligibility requirements and give it a shot.
The best thing about grants is you have no obligation to repay it back.
Once you secure a grant, you can pump all of it into your business without losing sleep over making repayments.
But this doesn't mean you won't be accountable to anyone.
Once approved for a grant, the relevant government department will track the progress of your business, so be ready to compile and submit business reports regularly.
In addition to grants, the government also offers:
Loan guarantees for businesses that are unable to secure lines of credit from commercial lenders.

Wage subsidies for businesses that are unable to fund employee salaries.

Tax refunds and credits for qualifying business expenditures.

Low-interest small business loans and cash advances.
Crowdfunding
Did you know crowdfunding can help you to secure business financing?
You've certainly heard of it, but can it work for your business?
For starters, crowdfunding is the process of raising a set of amount of money by asking lots of people to back your idea.
Online platforms such as Kickstarter, Indiegogo and Rocket Hub provide tools that enable individuals and organizations to tell a story and rally people around their business ideas.
If people think your business idea is great, they will contribute by the thousands, providing you the capital you need to finance the outfit. Looks easy and interesting, right?
Well, pulling off a successful crowdfunding campaign is no easy task. Selling your idea to people who don't know you is a challenge.
To improve your chances of meeting your funding goal, have a promotional strategy. Get friends, bloggers and influencers to share your campaign on social media, and if possible, reach out to media houses for publicity.
Use Retained Earnings
Sometimes you don't even need external financing to fund your small businesses.
With prudent financial management, you can plough your monthly or annual profits back into the business.
Although retained earnings may not provide enough funds to expand your business rapidly, at least you won't have to lose money in interest payments or give away a stake in your company.
To maximize your profits and increase the amount you can retain and reinvest into the enterprise, learn the art of wise business spending.
For example, don't rent a fancy workplace that costs a ton of money when a cheaper alternative can serve your business just as well. Also, avoid purchasing expensive business equipment that can eat into your margins.
Make a Personal Investment
Personal money is another source of small business financing in Canada.
Most entrepreneurs resort to making a personal investment after hitting external financing roadblocks. As you continue to look for external funds, you can channel a part of your income or savings into your business.
In addition to providing the funds to kick start your business, a personal investment demonstrates your passion and commitment to the business.
External investors and commercial lenders feel more comfortable giving money to founders with a decent investment in their own businesses.
Who will believe in your business if you don't believe it in yourself?
Conclusion
Starting a small business puts you on course to achieving your entrepreneurial dream while creating jobs and earning a living.
And now that you know your options for small business financing in Canada, step out and secure the capital you need to take your business to the next level.
Finally, be sure to work with a trusted business services provider when registering or incorporating your business.
---