How to Start a Business in 30 Days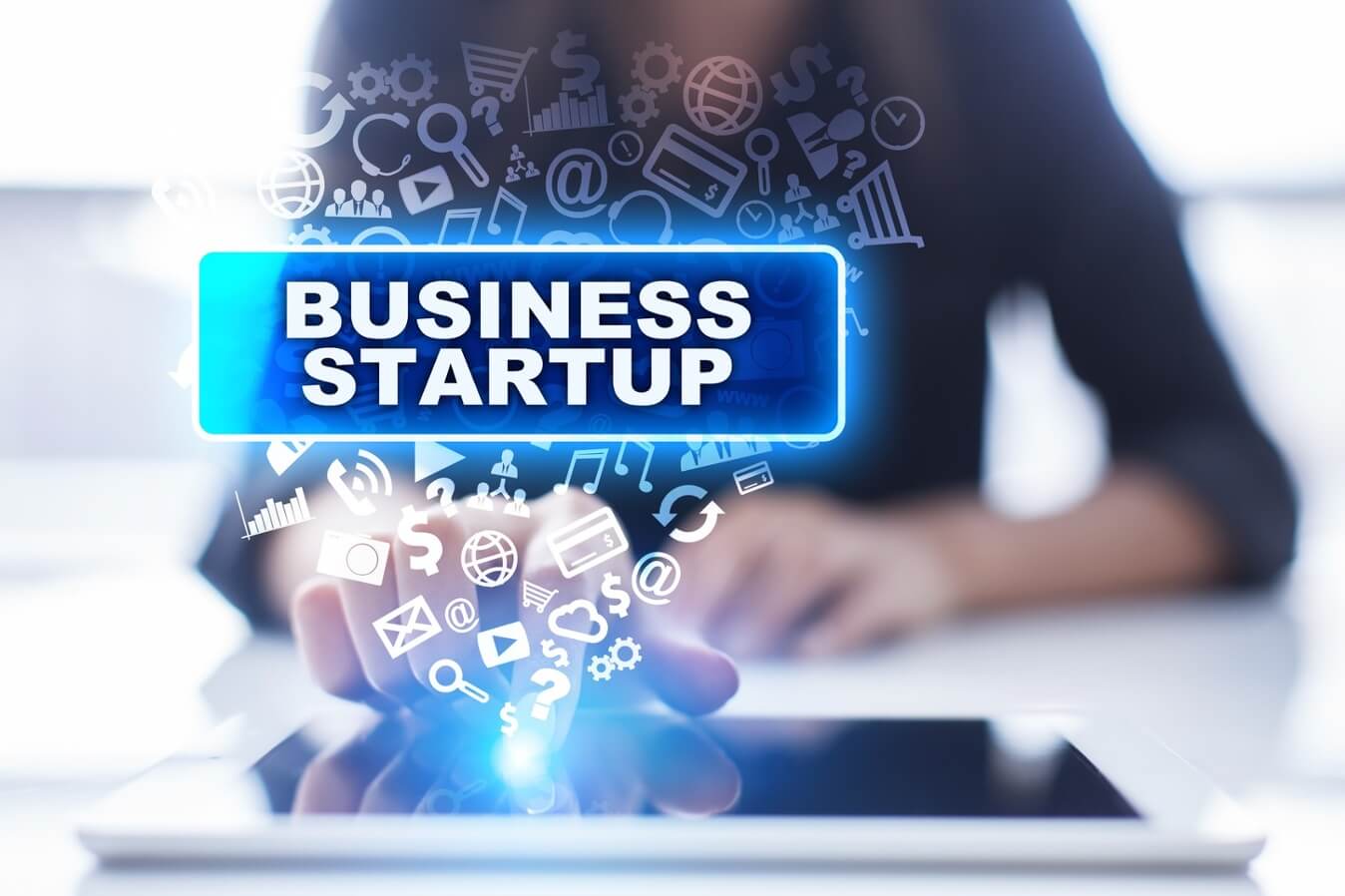 Forbes tells us that 66% of millennials have a desire to start their own business but only 3.6% actually follow through. Today we are going to share with you how to start a business in 30 days so you can be part of that 3.6%.
It is clear that many people have a passion for becoming an entrepreneur, but few people actually follow through.
That's why this guide to starting a business in 30 days is the perfect solution.
Beat procrastination and make 'someday' today by jumping into the deep end. Commit to starting your business in the next 30 days using our 3 step plan.
Let's get to it! The clock is already ticking.
Step 1: Laying the Foundation. Day 1-10
The success of anything that is built depends on the foundation.
Nail this and the rest will follow.
Come Up With An Idea
This may seem like the obvious place to start, but that's because it's the only place to start.
Until you overcome this hurdle you cannot move forward, so get your thinking cap on and come up with the greatest idea possible.
Don't be afraid to brainstorm and wrestle with multiple ideas – oh and don't rush straight to Google! Come up with a few ideas and whittle them down to your favourite before moving on to the next steps.
Start With Why
This is a great way to bullet-proof your ideas.
Why am I doing this? Why this company? Why this product/service? Why will customers choose me over my competitors?
These are important questions that will set your business up for success.
If you can get over these massive questions then you are already halfway to starting your business in the next 30 days.
The Financial Times reveals that companies with a purpose tend to make more money. Finding that purpose or 'why' is perhaps just as important as the idea itself.
Sitting down and drafting out a business plan can help at this point to flesh out ideas, set a rough direction for where you want the company to go and even help answer some of those 'why' questions.
We talk more about the power of business plans in a previous post, so be sure to check that out.
Superniche
This is where you can start Googling.
Unless you have stumbled across the next big 'never thought of before idea' chances are when you search online you will find that your target market is flooded with a sea of competitors.
Fear not. Just because there are other companies doing what you are doing doesn't mean that there isn't a place for you in the industry.
Now you have to sit down and go back to your 'why' questions and come up with reasons why customers will choose you.
A superniche is a very distinct segment of the market or an obscure subgenre.
By targeting a superniche it allows you to build authority in your chosen industry and dominate that niche.
For example: let's say you want to start a t-shirt company.
Search 1: t-shirt (About 1,010,000,000 results)
Search 2: black t-shirt (About 328,000,000 results)
Search 3: black t-shirt organically made in Toronto by coffee lovers (About 4,240,000 results with missing keywords.)
Bingo. There's your superniche, now you just have to build a brand around it.
Step 2: Build a Brand. Day 10-20
Building your brand is a crucial step in the startup journey.
Your brand is how customers will identify with your product and services.
Company Identity
This is how you will stand out from the crowd.
There are some important things on the checklist to building a strong company identity:
Design a logo

Set a consistent style (ex: colours, fonts, and voice)
Think Apple – no not the fruit, the company – you can usually spot an advertisement by them without even seeing their logo, business name, or sometimes even their product.
This is a good example of a strong brand identity. Think about this as you craft your brand identity.
Online Presence
The web is the new marketplace.
That's why 50 million businesses use Facebook as part of their online presence.
Setting Up Your Business on Social Media:
Creating new social accounts literally takes a matter of seconds and within no time at all, you can be established across several different platforms.
Using your name, logo and company style it's easy to create a cohesive and consistent network of social media accounts.
Integration between different platforms makes multi-purposing content easier than ever before, meaning that things you create can be reused again and again.
For example, a photo can be shared on Facebook, Instagram, and Twitter with one click. Work smarter not harder, by repurposing your content.
Creating a Website
The website will be the icing on the cake in the process to launch your business in 30 days.
Even if all your sales are generated in person, over the phone, or by email, having a website will add the credibility your business needs.
The two main places to start are Squarespace and WordPress depending on your needs, ability and future goals.
Squarespace is the most user-friendly and offers full package deals for hosting, email and a custom domain but is often more expensive.
WordPress requires more DIY skills and setup but can often provide the best options for scaling your business.
At this point focus on a clean, quick, fully functioning, minimalistic website to communicate key information and services so that you don't get stuck for weeks perfecting the site.
Set Up Sales Channels
Ebay, Amazon, Etsy, Fiverr or your own website, in order to make those first few sales you will need a channel for customers and clients to purchase through.
Each has their own strengths and weaknesses and will work best depending on what you are trying to sell.
Etsy is very effective for handmade, bespoke, unique items, whereas Fiverr is a good place to build a portfolio for the services you are providing.
Step 3: Make Some Money. Day 20-30
The final step starting a business in 30 days: Make some money!
Don't get too focused on how much.
That will come in time.
Make it your goal for the end of the 30 days to have made at least one sale.
Here are our tips on making those first sales:
Run the Minimum Version of Your Business
One of the secrets to starting a business in 30 days is not doing too much too soon.
Back to the t-shirts. Let's say you dream of selling 30 different designs, in 5 different sizes, and in 3 different colours.
Don't wait until you get every variation in before you start selling!
Yes, make sure that your product is very high quality, but start running the minimum version of your business just to get things up and running.
Not only will it boost your confidence, but it will also show you what your customers like.
We touch on this in our previous post on 'How to start a small business with little money.' Start small and build some profit to reinvest in your company's growth.
Start With Your Own Network
There is no better way to make those first few sales than by starting with the network you already have.
Use your network to gain credible product/service reviews that will motivate others to buy from your business when you eventually do start reaching the outside world.
You would be surprised how many potential clients are currently sitting in your inbox. Send a friendly email updating your network about your new project and use the opportunity to showcase the shiny new website you've just made.
The results may surprise you, but you will never know if you never try! This is great way to gain customers, feedback, as well as reviews and not get stuck trying to grab people's attention from the web.
Get the Snowball Rolling
From here you can build upon the momentum you already have to start and cause a snowball effect in your business.
It's time to start branching out into building a following/subscription list by creating awesome opt-ins, pumping out blog posts and getting other influencers talking about your brand.
This is a great way to 'warm people up' to your business before they take the plunge and become customers themselves.
What's next?
If you've made it this far then you made it to the end of our "How to Start a Business in 30 days" guide, but you've only just begun your business journey. So what's next?
Dedicate some time to SEO to help people find your business in search engines.
This is the final push to get the snowball rolling down the hill and to get your business off the ground!
SEO may seem daunting at first, but the more you put in the more you get out. It often doesn't take a lot with SEO to see some really incredible results, so stick with it and watch your business grow.
How to Start a Business in 30 days: Results
It takes guts to start a business in 30 days, but with this guide and the right idea, we can't wait to see your results!
If at first, you don't succeed, be sure to try and try again. Some of the most successful entrepreneurs of our time failed big before they hit the big time.
Be sure to bookmark this page as a reference to keep coming back to and please let us know your results. We at Opstart are excited and are rooting for you!
---