Important Questions To Ask Before Starting A Business In Canada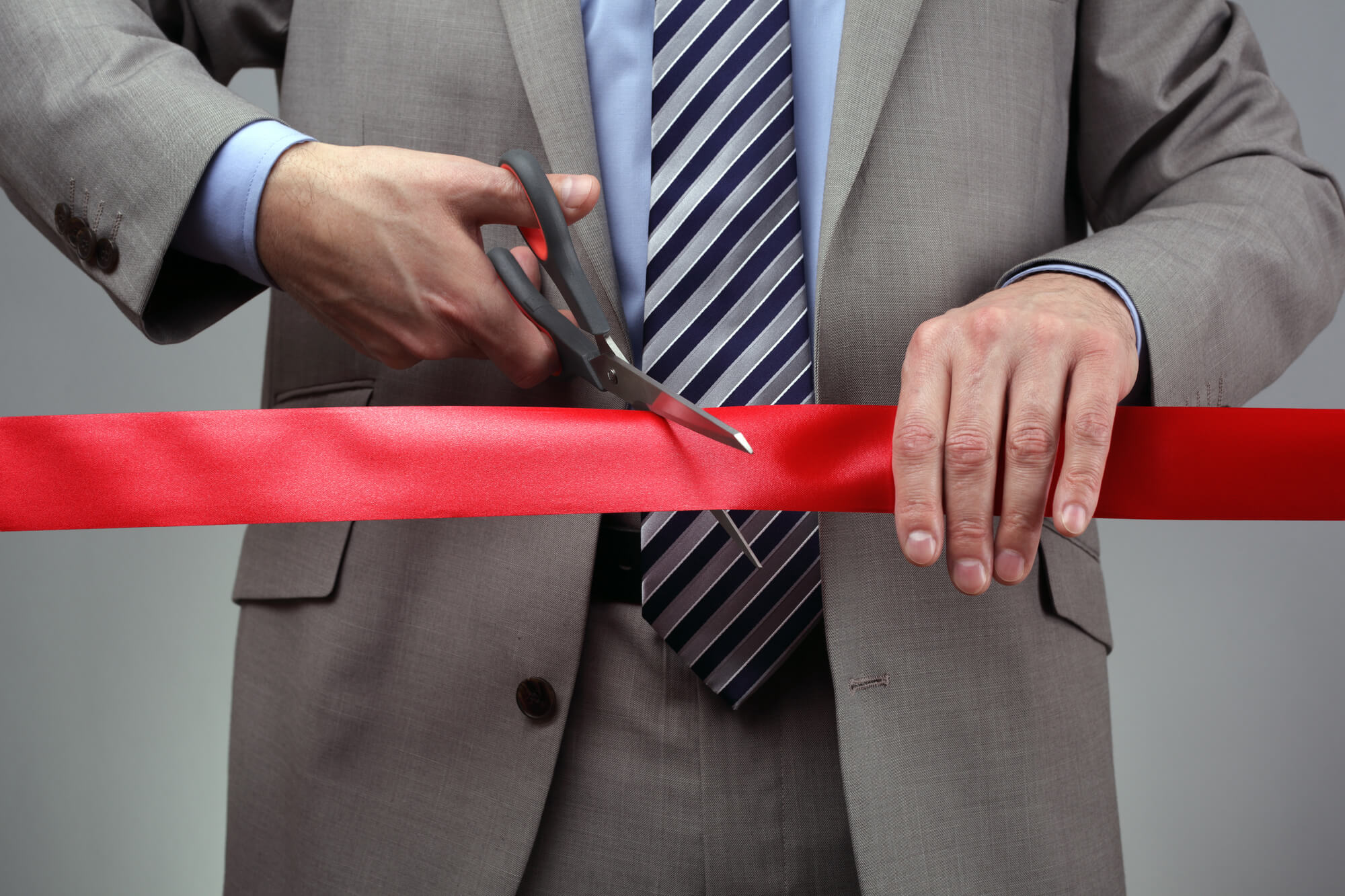 You've finally decided to make your dreams come true and become your own boss. It's exciting but overwhelming as you try to answer all the business questions you have.
A Canadian study showed only 50% Canadian small businesses survive past five years. Answering business questions early on will help companies remain sustainable.
Keep reading for some important business questions to ask yourself

What's Your Vision?
This is a two-part question. What's your company vision? What's your vision for the company?

The Company Vision
A company vision is more than a few sentences on your "About Us" page. It's what communicates the dream of your business.
It's why you do what you do. It's what inspires your employees to be passionate about what they do. Employees with a belief in their employer's vision are more engaged. They're more invested and therefore more dedicated to their jobs.
Your vision should be a large part of your brand. Expressed and promoted often and everywhere.
It's a powerful marketing tool. It improves the quality of your services because it can motivate and inspire employees. It must motivate and inspire you.
The company vision is the reason you set goals.

Your Vision for the Company
Your vision for the company covers a lot more information. It's a more detailed and broader vision. It can't be summed up in a paragraph. Your vision for the company includes all the aspects of the business.
It's more the 'how' you do what you do as opposed to the 'why'.
How will you:
set up and operate the company
finance the company
market your company
grow your company
create policies and procedures
You're good at what you do, but as the company owner you need to do so much more. It's not only about providing good services and products anymore. It's about the whole package and every detail.
There are several business questions you need to answer for yourself. There are many more questions you will want someone else to help you answer. But they will need to know your clear vision for the company to do that.

Is That Your Company Name?
People forget several things when choosing their company name.
It's your brand identity and your main marketing tool.
You need to ensure it's unique by performing a business name search.
You'll need to register the name.
However, a sole proprietorship under the owner's legal name is not required to be registered in Ontario. But adding to or modifying their name for requires business registration.
This would be something like "John Smith Consulting". The word "Consulting" added to the owner's name means there's a requirement to register it.
If you've decided to become a corporation it can be at the federal or provincial level. This will depend on whether you plan to operate in other provinces.
Federal incorporation means your name is yours on a national level not only in a single province. Provincial incorporation gives you exclusive rights to the business name within that province.
There are many advantages to incorporating your company including:
being more attractive to investors with a mobility of shares
personal liability protection
increased business capital opportunities
lower tax rates
There are also several reasons you'll want to consider registering your trademark. This will protect your brand now and in the future. It can take up to 18 months for trademark registration, but it is worth the time and expense to do so.

What Are the Financial Business Questions to Ask Yourself?
Everybody wants you to show them the money. Whether it's suppliers, the government, banks or investors they want to see the figures.

How Will You Survive?
Not only as a company but as an individual. You need to have a plan for how to cover the bills as you get established.
Prepare for setbacks. There will be some, there always are no matter how hard you plan or how successful you are.
Be realistic financially. It's okay to dream, but don't keep your head in the clouds. Many owners dream of the company skyrocketing to success and living the high life within a year. Sorry to break it to you, but that's probably not going to be the case.
You need to be honest and realistic when discussing financing and projected profits. Every business venture is a risk, but you can't be stupid about it.
Any financing you secure needs to be repaid within the negotiated terms. Make sure you'll be able to live with the terms discussed.

What's Your Budget?
Most businesses are going to have expenses. It's important to ask yourself what those expenses will be and how you'll cover them.
Some budget considerations:
Registration, certificates, licenses
equipment and software for business operations
suppliers, communications, vendors and outsourced contracts
day to day operating costs and taxes
marketing and promotions
customer service and client retention costs
employee salaries
What's the Deal with Taxes?
Throughout this journey, you'll have a lot of tax-related business questions.
You may need to get a business number with the Canada Revenue Agency. You may also need to register for a GST/HST Account and other programs.
It's necessary to ask questions and learn about your tax obligations. You don't want the CRA to penalize you with large fines or judgments. Ignorance is not an excuse they accept when it comes to unpaid taxes.

How Will You Handle the Company Books?
No matter what industry your company is in you'll need to keep accurate records. This will save headaches and could save you a lot of money. You'll need to keep track of accounts payable and receivable.
Many companies choose to outsource their accounting and bookkeeping needs. This can be more cost-effective than hiring in-house accountants for newer businesses. All expenses and financial information should get documented precisely.
Research business software options to choose the one most compatible with your needs. It's good to keep your customer databases, accounting information and records in one place.

How Will You Get Paid?
When developing your business plan it's important to know how you're going to make money. The more options you give clients to pay the happier your clients will be.
Some methods of payment to consider offering are:
interact, PayPal, and e-transfer
credit card or bank app
cash and debit in-person, phone or online
website e-commerce shopping cart
Everyone likes convenience and you can provide it by offering several customer-friendly options. Don't forget to research the best option for you. Check for hidden fees and make sure to work these costs into your company budget.
You'll also need to have a clear plan for how you'll pay your bills. Automatic payments and payment policies need to be in place before you open for business.
You can't run your business without the things you need. Make sure your vendor's happy by paying them on time and without hassle. It's easier to collaborate, problem-solve and negotiate with an established good business relationship.

Can You Answer Anyone's Business Questions?
You can't be wishy-washy on your knowledge of your business. Know how to explain every aspect of your vision and your company.
Clients and potential investors won't have confidence in your business if you don't.
Answer potential business questions with various marketing resources and strategies. Social media is a great tool for promoting your business and sharing your wisdom.
A blog is a great way to share information. It can help build loyal relationships with your business network. Blogs can encourage interaction and promote services provided.
It's crucial to have policies, procedures, and answers to questions about your company. This will avoid any confusion or miscommunication in the future.
It's easier for everyone to be on the same page if they know what that page is.

What's the Plan?
A solid business plan gives clear responses to hard to answer business questions. This is essential if you are going to be seeking outside sources of capital in the future. Business loans, investors, and grant applications all require a detailed business plan.
Your business plan will help you answer many of those questions for yourself. It provides a direction and forum to consider the important issues. It addresses all aspects of running a business.
A business plan is something that needs an investment of time and research.
Some of the most crucial aspects to include in your business plan are:
The company mission and vision
all the main objectives and goals of your company
target market and possibilities of expanding that market
research into market trends, competition and legal aspects of the business
detailed financial data on every aspect of the business
sales projections, budget and all sources of financial backing
the projected timeline for human resource goals, business growth, and future equipment needs
legal aspects of the business including business structure, policies, and ordinances
Business plans must be well researched and be able to change as the industry does.
While you want to stay true to your values and vision, you also want to adapt to new trends and customer desires.
Twenty years ago companies didn't worry about the expense of creating a website. Most of their business was in person or over the phone. Now you are missing out on an international audience if you don't have one. Millions of companies conduct the majority or entire business in cyberspace.
Technology develops new software and applications to enhance the customer experience every day.

Trust and Security Business Questions
Can You Be Trusted?
As more business is conducted online, more crime is conducted there too. You need to ensure your business is safe from hackers and thieves.
IT security is not something to leave as an afterthought You need to make it a priority. People are worried about security breaches as millions have had identities stolen.
They'll want answers about your security and you'll need to provide them. E-commerce and personal data must be kept safe. Clients need assurance that their information is safe. You must have the services of experts to make sure that it is.
Privacy policies and security certificates are vital to allow potential customers to have confidence in your company. You need to make sure that it's safe.
Website security will be a big deal to your customers and should be a big deal to you.
It takes a long time to build the trust of customers and only one incident to lose it.

How Do You Earn Their Trust?
A loyal customer can be your biggest asset. You gain loyalty because they trust you to provide the best service and quality. This comes from company leadership with integrity. You are your brand. You'll set the standard and be the example of what quality means.
Be honest with your employees and clients. Never promise something you know you can't deliver. You may appease their worries now, but you could lose them forever if you fail to deliver later. You'll gain their trust if you always conduct business with integrity and honesty.

When's the Right Time?
Starting a business of your own is a major decision and one that shouldn't be taken lightly. You don't want to put it off forever either. The right business plan and some hard work can help make your dream a reality.
Complete a free preliminary NUANS name search today and be one step closer to your goals.
---