Owning a Small Business: Should You Buy or Start Your Own?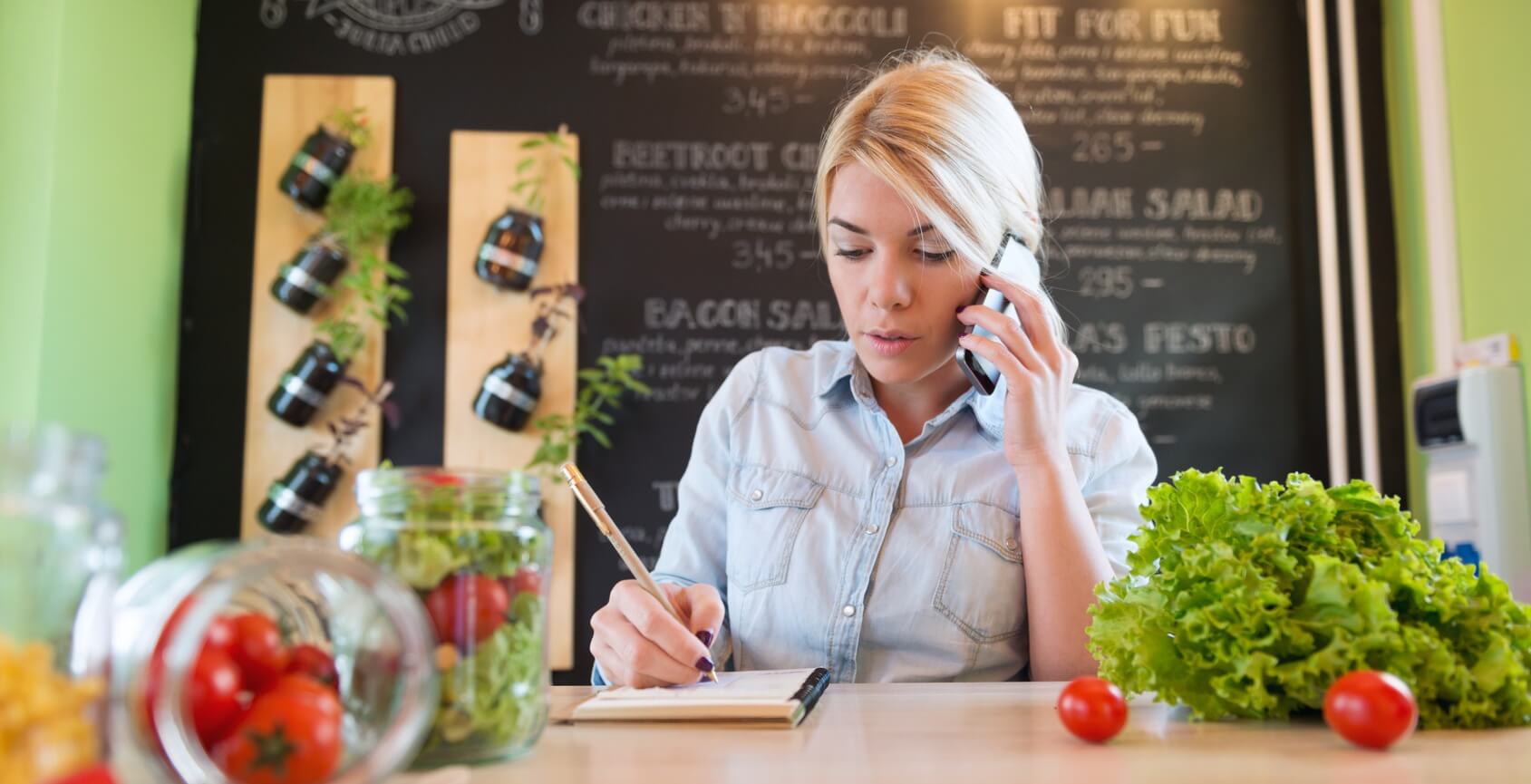 Are you at a professional crossroads in life? Do you feel ready to plunge into the world of entrepreneurship?
The choice to become an entrepreneur could be just the game changer you've been longing for.
You could join the fleet of millions of Canadians who are already running their own business.
But before you take the entrepreneurial leap there are some critical decisions you'll have to make.
Should you buy a small business? Or would you rather start one of your own? Another consideration is whether you want to purchase a franchise.
Michael Gerber, author of The E-Myth Revisited, estimates that 40 percent of new businesses fail in the first year. Another intimidating stat is that 80 percent fail within five years.
So the choices you make as you begin down the road to being your own boss are crucial.
We're going to tell you everything you need to know to help you make a sound decision.
Let's discuss how you can figure out what type of small business is best for you. If you're on the path to owning a small business this is the article for you.
Three Things You Want To Think About First
Just decided to become an entrepreneur?
Excellent. But you should first ask yourself these questions:
What experience do you have?

What kind of business do you want?

How open are you to taking financial risks?
Each of your answers will have an impact on the type of small business you should choose to operate.
Are you already an expert in the field you're thinking about entering? Then starting your own business could be a fantastic path for you.
Running your own business requires expertise in the areas of financing, infrastructure, and cash flow.
On the flip side, what if you're fairly new to an industry? Or maybe you're totally new to business. In this case, it might make more sense to buy an existing business.
Have a great business idea? Are you ready to build it from the ground up? Then you may want to start your own business.
So you've done some introspection. Now let's look at some pros and cons in the world of owning a small business.
You might be thinking you want to have your own startup. Or perhaps you're leaning towards buying a small business or franchise.
Let's get a deeper look at how each of your options compares.
Starting Your Own Business
Is starting your own small business the best fit for your personality?
Well, do you have a groundbreaking business idea that you're crazy about? Do you enjoy building empires from the ground up? Do you feel like following a set format is stifling?
Then creating your own business sounds like a great match for you.
Pros Of Starting Your Own Business
There are many awesome benefits to starting a business:
Starting a business is much less expensive than purchasing a business. Have limited funds? You can match your new business to fit how much money you have to spend.
You'll be able to brand and design your business however you wish. You get to handpick staff and customize all company policy.
Since you're starting totally fresh you won't be tied to anyone else's business rules or history.
Have a revolutionary business idea? You can make a name for yourself in your chosen niche.
Cons Of Starting Your Own Business
Choosing to start your own business instead of purchasing one also comes with certain drawbacks:
New businesses don't have the successful record that established ones already do. There is no guarantee that your new business will be successful.
It often takes time for a brand new business to be profitable. The cash flow of a startup is also more unpredictable than that of an older business. New owners may have to put their own money into their business.
It's harder to get financing for a startup because they have no proven track record. Banks and investors look at financing a new business as a higher risk.
A new business comes with little to no customer base. Marketing effectively to bring in new customers can be a challenging and time consuming process.
Buying A Small Business
There are some people who may prefer to buy a small business instead of starting their own.
Does the idea of building a business from the ground up turn you off? Then buying one that's already up and running is a great option.
When you purchase a small business you take over all assets and operations. You can even choose to inherit its employees.
You may be overseeing the operations of an already booming business. Or you may have chosen to rescue a struggling business.
Pros Of Buying A Small Business
Buying a business that's already on its feet comes with many advantages:
As a new boss, you will gain insight from the former owner and current employees. The previous owner will likely guide you through the transition process.
As the new owner, you can easily get an idea of how the business will perform by looking at its history.
When you buy a successful business you'll benefit from all of the work that's already been done. You won't have to build a brand or develop business relationships from scratch. There's little need to reinvent the wheel.
If the business is thriving, cash flow will be immediate. There's already money available for expenses like salaries, loan payments, and further business investment.
Does your newly acquired business have a strong track record? Then it will likely get approved for outside financing.
Not A 100% Guarantee
There's no guarantee that buying a business will be a grand-slam. Seasoned entrepreneurs will tell you that owning a small business can be quite the rollercoaster ride.
You can run into pitfalls like useless inventory and problematic employees among other things.
It's also important to understand that you have to pay for more than just the purchase price. Professional fees or underperforming areas in the business can be additional expenses.
Cons Of Buying A Small Business
If you decide to buy a small business you may meet the following challenges:
Buying a business is often more expensive than starting your own. You will probably have to pay a lump sum for the acquisition.
You may not be fond of the previous owner's way of running business operations. So, you'll have to take the time to restrategize.
Transitioning from one owner to the next can be a bumpy ride. You may have to prove yourself to your new employees, customers, and partners.
Purchasing A Franchise
Feeling like you can't choose between buying or starting a new business?
Then purchasing a franchise might be the perfect middle ground for you.
In this transaction, you are buying a license to use a company's brand name and way of doing business. You pay a franchise fee upfront as well as ongoing fees and royalties.
You, the franchisee, will likely receive training and ongoing support from the parent company, the franchisor.
Pros of Purchasing A Franchise
Franchises are a great option for owning a small business. There are huge advantages:
Franchises come in a wide variety of price ranges. Some can be as little as $10,000. They're affordable to a vast range of buyers.
When you buy a franchise you'll have your parent company's support. They will guide through everything from marketing to training personnel.
You'll be a part of a great network of fellow franchisees. You can reach out to them for advice and support.
Cons of Purchasing A Franchise
There's no doubt that buying a franchise is an attractive route to small business ownership.
Still, there are some aspects that may not work for everyone:
Do you think you'd be an entrepreneur who thrives on independence? Then running a franchise might not be for you.

Under a franchise agreement, you will have to follow systems and processes of the parent company. You will have to follow the franchisor's rules.

This is important for the standard of uniformity across all the franchise's businesses.
You'll likely have to pay a small percentage of your gross sales to your franchisor.
All products and supplies will have to be purchased from the franchisor.
Ready to sell your franchise? Your buyer will have to be approved by the franchisor.
There are endless variations of franchise opportunities around the world.
Do you think owning a franchise would be a good fit for you?
It won't be difficult to find at least one that matches your skills, interests, and expertise.
Best Path Towards Owning A Small Business
As you can see, the path to owning a small business allows for several exciting options.
If you're new to business, then there's a supportive business model out there for you.
Now that you're armed with the knowledge it takes to decide what business option is best for you, you can find your place in the world of entrepreneurship and work towards a successful enterprise.
Whether you decide to start or buy your own business it's important to look at both sides of the coin. Gauge your interests, finances, and level of experience and match it with the most comfortable option.
Made your decision?
We can guide you through the process of setting up your business. You'll be on the road to owning a small business in no time. Reach out to us today.
---