Your Restaurant Startup Checklist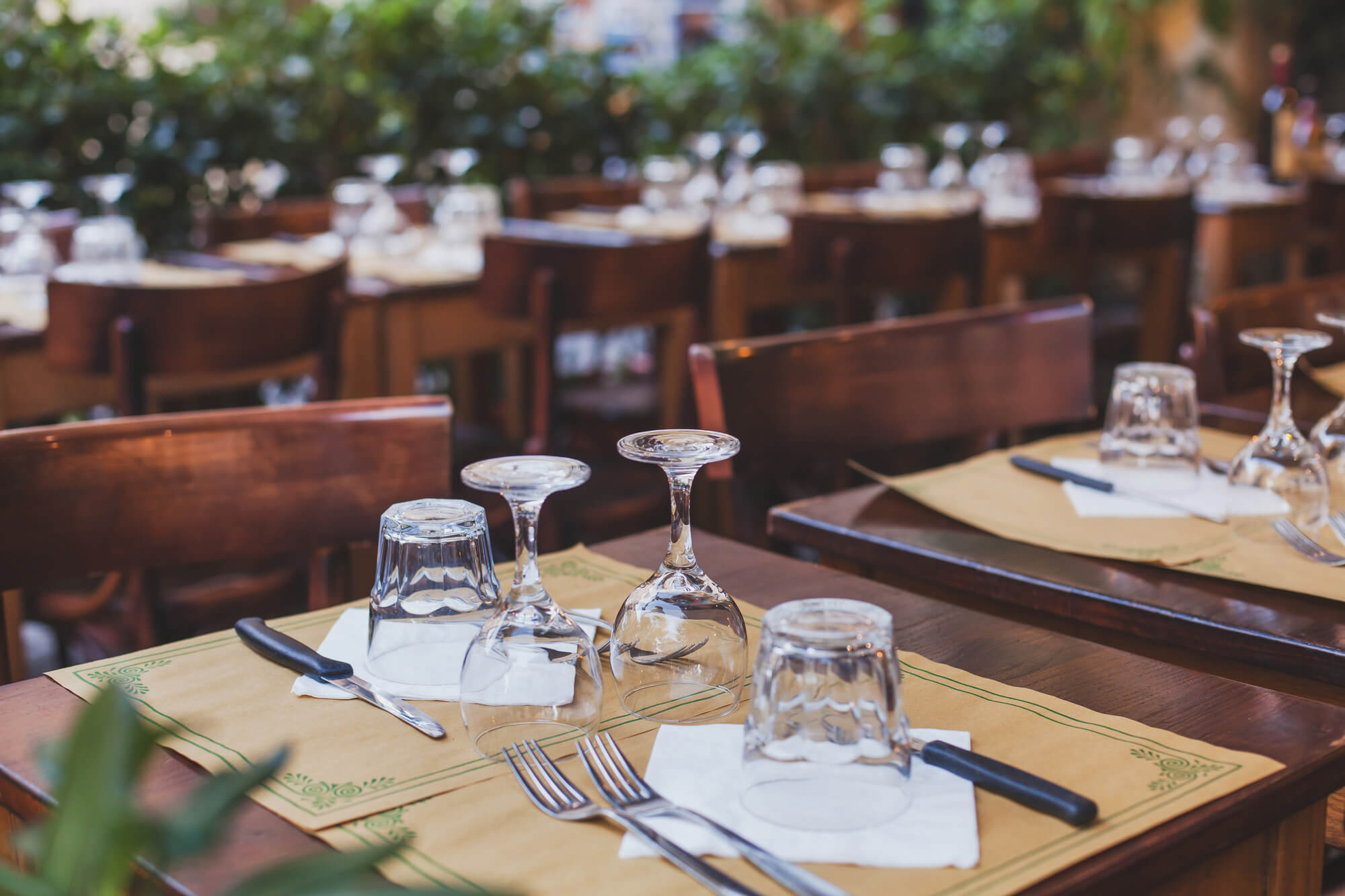 Do you want to open a restaurant? Not sure what you need to do to be successful? You need a restaurant startup checklist.
More than 60% of the 77 restaurants Gordon Ramsey fixed on "Kitchen Nightmares" closed and half of them within a year of the show.
He's got a track record of success as a chef and as an entrepreneur. If even he doesn't have all the answers, you'll need all the help you can get.
Read on to find out why most restaurants fail and what you need to do before opening a restaurant in Canada.

Restaurant Startup Checklist: Learn Why Most Restaurants Fail
Most restaurants fail.
Don't think that this is something special about restaurants. Most new business startups fail.
One in ten new businesses fail and the top four reasons are fascinating.
No market need
Ran out of cash
Wrong team
Could not compete
It's interesting that the product or service doesn't appear in the top four. Your interest in the restaurant business may have started with a passion for food, ingredients, cooking or even eating.
Don't make the mistake of thinking that this passion will get you through.
Address the top four reasons for business failure using this checklist. They are about planning. Before you cook a single meal for a customer you need to invest time in preparation.

Starting Your Restaurant
Avoid failure and start on the right track by following this restaurant startup checklist.

Know the Restaurant Business
To be successful in business, and in the competitive world of restaurants, you need to do your homework. You can start this research on the internet or with your immediate friends and family.
But don't stop there.
Learn from the success of others and find a mentor who can guide you through the challenges ahead.
Research the market and understand your customers, competitors, suppliers, and the market environment. This will help you make decisions about the type, size, location and potential financial performance of the restaurant.
Also, make sure to look into any regulations on food, hygiene, and employment.

Make a Business Plan
You should have a business plan setting out your market research, competitive analysis, and your marketing plan.
Set out your financial plans including sales and growth projections and budgeted costs.
Be clear about what your business is and is not. What will you name your restaurant? How will you market your restaurant?
Your business plan should detail how you will be funded and how you will deal with problems. Don't expect to make money from the start or even for the first six months. Your business plan needs to explain how you'll handle this.
If you've never done a business plan before, get help. This is something you need to get right. Many businesses fail because they did not get the financial projections right, especially their cash needs.
And don't forget to keep coming back to your business plan and reviewing it as you learn more.

Get the Right Location
Getting the right location for your restaurant is crucial. Consider the needs of your restaurant. The type of restaurant will make a big difference as to what the right location is.
For example, a business district may be great for lunch customers, but deserted in the evening.
Also, consider the provincial laws and regulations about restaurant locations.
Each province has their own zoning rules so contact the local government for details. Make sure your restaurant will be approved and licensed, including a liquor licensing, if you need it.

Set Up the Restaurant Right
Once you are clear about what and where your restaurant will be you need to set up the restaurant for success. Develop your menu, find suppliers, set up systems for inventory, cash, and people.
Don't just test your menu with friends and family. As much as they love you they are not necessarily your best critics. Get anonymous comments and feedback on what people would pay.
Design the restaurant for the customer as well as effective and efficient operations. Consider paying for design. And make sure design and fitting are in your business plan.
You must protect your investment.
This is the right time for considering safeguards. Think about security and fraud measures, insurance and protecting your intellectual property.

Understand and Follow Rules and Regulations
Contact your provincial government for specific information about:
Storing and preparing food
Serving alcohol
Business and food establishment permits and licenses
Environmental health
Human resource regulations
Gratuities
You may want to go into the restaurant business because of your passion for food, but don't forget to ensure compliance with all necessary regulations.
Not following rules and regulations can shut your restaurant down quicker than a tasteless meal or casual service.

Set the People Up Right
As having the wrong team is one of the top reasons for business failure you need to get this right. Take your time to fill key positions including management, cooks, and servers.
Deciding how many people you need can be helped by having a "soft opening" so you can see how things go.
Be clear with staff about what you expect of them, train them well, reward them appropriately and reward their commitment. Job descriptions, standardized training, and methods of working will help.
Document meal and service expectations to make sure every customer gets a great experience.
Take care that your labour costs don't exceed what you've allocated in your business plan. You might need to pitch in to help keep down costs while you get started. By the way, this also helps establish your expectations for service and performance.

What Now?
If you've followed this restaurant checklist you're giving your restaurant a greater chance of success. Once you get started you will be busy, but find time to revisit this checklist to review progress.
The learning process continues throughout all the stages of your new business. Things may not always turn out as you planned, but you can make the necessary adjustments to your business plan to keep things moving forward.
To learn more about how to make your restaurant a success, click here.
---