The 8 Essential Marketing Tools for Startups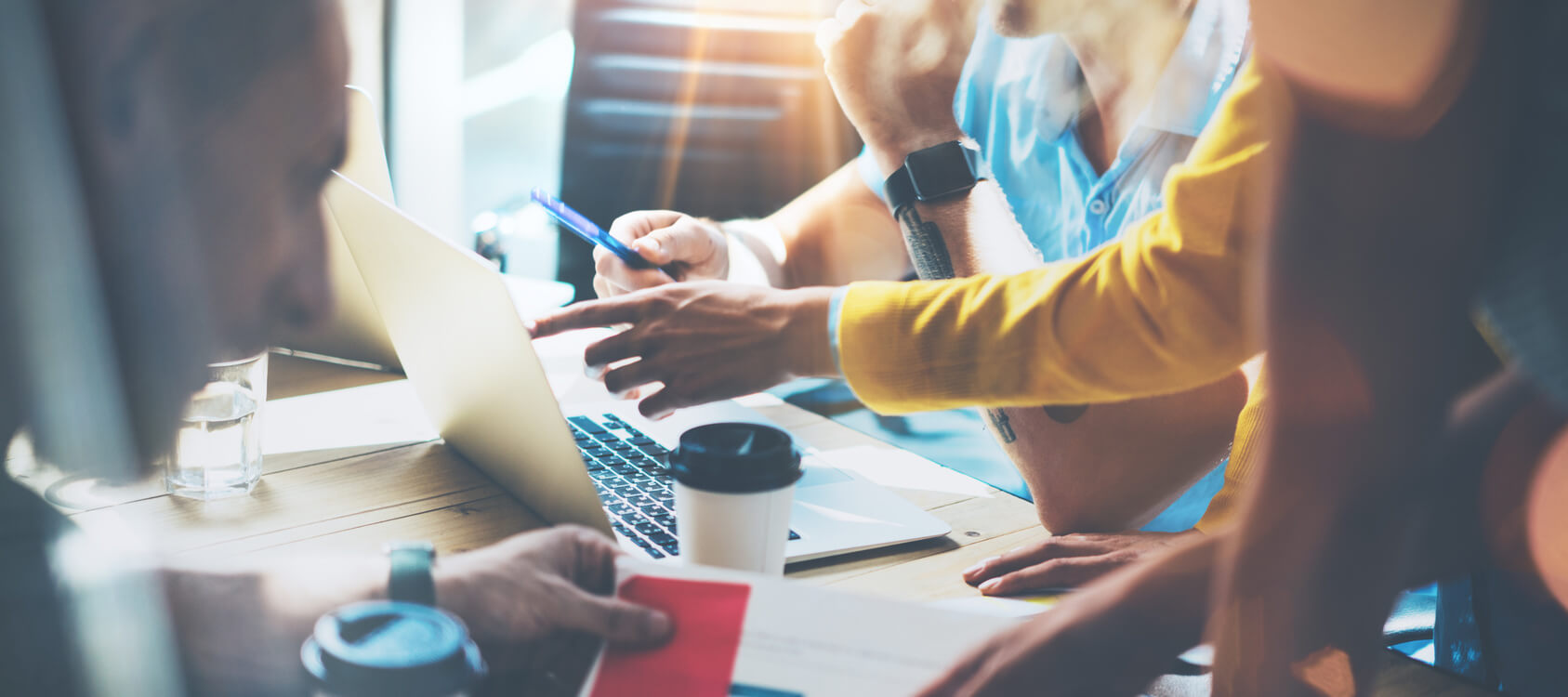 Research shows that 66% of people under 30 have a desire to start a business, but only 3.6% follow through.
Of that 3.6%, only 1% will succeed.
With these eight essential marketing tools for startups you'll be well on your way to securing your spot among the 1 percent.
1. A Business Plan – The First Step
Before you scour the web for marketing tools for your startup take a second to strategize and come up with a business plan.
Start with the executive summary.
Outline your business as a whole.
Include your mission statement, your goals, financial information, company information, and, most importantly, what product or service you offer.
The next part is the organizational structure.
Like Tony Danza, we all want to know who's the boss.
Use a flowchart and establish who's at the top, who's in the middle, who's at the bottom, and who reports to whom.
If it's just you right now, this part of the business plan should be simple, but don't forget to add more people as your startup grows.
After that comes the funding request.
Whether you're pitching your idea to a board of investors or getting a loan from grandma, it's critical to know how much money you need for your startup.
Include in this part of the plan:
Your current funding requirement
Your future funding requirement
How you intend to use your funding
Next, comes the company description.
Think of this part as the "about me" section of the business plan.
Describe the nature of your business.
Explain how your product will meet the needs of the marketplace.
Differentiate yourself from the competition. Answer the question "what makes my business unique?"
And of course, give your business a name.
Then it's time for the product/service line.
You can't have a business if you're not selling something.
Tell what your product is and what advantages it has over the competition.
Provide details about your product's life cycle. Where is it? What factors will influence it in the future?
Include intellectual property information such as copyrights or patents. List what parts of the product or service are proprietary as well as any other legal agreements.
Last but not least is sales and market analysis.
Before you get on the boat, you have to test the waters.
That's what market analysis is all about.
Learn about your industry:
How big is it?
Is it in growth or decline? (If it's in decline you may want to rethink some things.)
Study the latest trends.
Know who the big wigs are.
Study your target market. Look at customer reviews and FAQ boards to see what they're talking about.
Describe how your product or service would best meet those consumer needs better than the other guys.
Cite your strengths and weaknesses to see where you excel.
Based on that, come up with a marketing strategy.
Figure out how to penetrate your chosen market and how your startup will grow.
Select a distribution channel and have a concise communication strategy, so everyone stays on the same page.
It sounds like a lot, I know, but it's pretty easy.
In fact, you can do it in as little as 30 days.
2. WordPress – the Blogging Blueprint
Ok, so you've got your plan squared away, and your business is registered.
You're ready to start your marketing campaign.
What's the first step?
Start a blog.
Blogs are the 5th most trusted source of information on the Internet.
Startups that blog enjoy a 126% higher lead growth than those that don't.
WordPress is one of the standard marketing tools for startups when it comes to blogging.
It's user-friendly, requires no HTML knowledge or FTP software, and gives you total control over your website.
You can add multiple users, manage your site from any computer, and the design is completely customizable.
Search engines also love WordPress thanks to its simple code structure, which makes finding your blog that much easier.
3. Google Analytics – See What's Going On
So you've got WordPress, and you've been blogging nonstop.
How do you know if your posts are reaching anyone?
Here's a marketing tool that can help.
Google Analytics has been around for over twelve years and, like WordPress, it's an industry standard.
Google Analytics shows how visitors find your site, identifies what links or pages they like the best, and segments visitors so you can see how many new people you've brought in.
You can also use it in conjunction with WordPress as a plugin to track eCommerce and get up to the minute stats on how you're doing.
Oh yeah, it's also free.
Based on your analytics, you can modify your marketing strategy and expand your startup.
4. SumoMe – Time to Think Big
Once you've got a handle on the analytics, it's time for your startup to grow.
That's where SumoMe comes in.
SumoMe is one of the essential marketing tools your startup can use to increases traffic and keep users on your site longer.
The list builder and scroll box gather user email addresses either through a pop-up or a collection box triggered by how far a reader scrolls down the page.
With these tools, you can send email alerts for new products and build a subscription base of repeat customers.
Once you've got that subscription base, you can use SumoMe's share button to spread the word.
Users can post funny images and interesting articles on their Facebook and Twitter pages that include links back to you.
This one does have a small cost.
While you can get it for free, the best way for your startup to get the most out of this marketing tool is with the subscription plan.
On the bright side, at ten bucks a month it's still pretty cheap.
5. MailChimp –  the Marketing Tool That Keeps You in Touch
We're not talking about apes here.
MailChimp is one of many email marketing tools for startups designed to create and send professional email templates for your marketing campaign.
You can craft newsletters, provide sharing options for social media, and manage your subscriber list.
MailChimp also gives you detailed analytics on how your customers respond to the newsletters and emails that you send, all in a user-friendly interface.
It's a two-pronged attack when used in conjunction with SumoMe that can funnel even more customers to your startup.
MailChimp is free to start.
If you have under 2,000 subscribers, the only thing you have to do is sign up.
Once you increase your base beyond 2,000, then you will have to pay for the service, but by then you should have the money for it.
6. Typeform – Feedback is Delicious
So you've got your email list ready and your share buttons all shined up.
Your analytics are reliable. You're finished now, right?
Wrong.
Analytics aren't the only way to gauge reaction to your posts.
User feedback improves performance and further educates you on your market audience.
The best marketing tools for startups to get this valuable feedback is Typeform.
Typeform is a tool that enables businesses to create an unlimited amount of online forms and surveys.
Each form can be branded with your logo and customized to fit your design needs.
It also comes with built-in metrics so you can see how customers interact with your survey.
And it's flexible enough to be viewed on any device your customer has.
The basic package is free, however, for $25 a month you can get the pro package that offers more tools for you to play around with.
7. Hootsuite – Where Social Butterflies Soar
Ok, so you've got the blogging campaign on lock, and you're ready to turn your attention to social media.
"But with so many platforms," you say. "How can I manage them all at once?"
Let me introduce you to Hootsuite.
Hootsuite is the greatest of the marketing tools for startups when it comes to social media management.
You can put your Facebook, Twitter, and Google+ accounts all on one screen and see what's going on.
Hootsuite also offers an app extension that allows you to incorporate other social media networks like Tumblr, YouTube, and Instagram.
You won't be able to post to these sites from Hootsuite; however, you can still view them from a single screen.
As a bonus, Hootsuite is also mobile friendly so that you can manage your social media on the go.
It's free to start.
The Hootsuite freemium plan limits your network management to three social profiles but offers basic analytics and a content schedule, so your posts go out at the right time.
8. Hiver – Keeping All the Bees Busy
The dictionary defines a hiver as someone who gathers bees.
That's the basic idea with this last marketing tool.
Now, if you're working out of your basement by yourself, this one may not apply to you.
However, if you're starting out with a buddy or a group of people, then you need to talk to each other.
Research shows that 86% of employees cite lack of communication as the reason for most workplace failures.
Hiver avoids this pitfall by turning your Gmail into a help desk.
Teams can communicate with each other and share ideas.
You can even assign tasks and monitor their progress.
Hiver speeds up your startup and makes it run efficiently.
The basic package is free, but subscription services start at $7 per month per user.
If you grow to more than 50 users, Hiver has customizable options tailored to your needs.
Conclusion
Starting a business is hard. You have to hit the ground running right out of the gate if you want to make it.
But it's not impossible.
These eight marketing tools for startups will make finding success in your new business that much easier.
And if you're just starting your business, try out our Free NUANS Preliminary Search to search all your business name ideas, and instantly find out what's available for registration.
---