Tips for Finding a Business Name in Ontario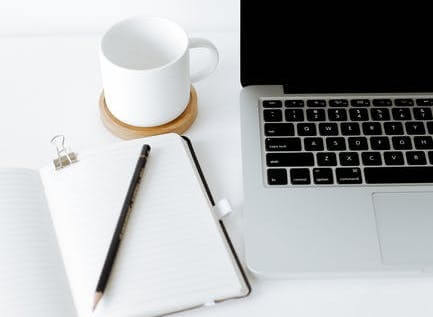 You have a great business idea and you're ready to jump out of the gate and get started. You're only missing one crucial thing: a business name.
Finding a business name that appropriately represents your business while also being accessible and catchy can be quite a challenge. Plus, you want to make sure a similar business name isn't already floating around the internet and social media.
It's a risk to start a new business, but you've recognized the opportunity and the need for your business in the Ontario market and you're making the bold decision to give it a shot.
Keep reading to answer your questions, including "what should I name my business?" The best business name for your startup could be right around the corner.
Easy to Say
Accessibility is key to helping your future customers remember your business name. A name that doesn't easily roll off the tongue can be easily forgotten, and that could be a lost customer for your new business.
When brainstorming and creating a name for your business, make sure it is easy to say.
You also want to check that it's simple to spell. If folks hear a mention of your business and want to jot it down, you don't want them guessing the spelling to the point that they can't find your service when they look it up.
That doesn't mean you can't be creative or combine words to build an accurate representation of your business.
What it does mean is that ultimately you want people to be able to access your business without getting hung up on how to pronounce the name.
Catchy and Unique
Even if people can easily say and spell your business name that doesn't mean that it will stand out from the crowd of businesses offering similar services.
For example, a name like "Best Catering Service" is easy enough to spell, but it doesn't offer any unique elements.
Your business name should draw people in with interest. If you are a catering business, you might want to give your name a catchy beat that will represent your quality foodservice while also showing that you add an element of fun to any party you cater.
However, don't get caught up in finding the perfect name for your business based solely on this suggestion. You might end up with a lengthy, sentence-long name trying to make it both professional and exciting.
Get Advice
Once potential business names start coming to mind, write them down somewhere. You want to be able to compare possibilities and also ask for advice on the many options you create.
Find people in your life, and on the internet, that can offer you criticism and suggestions about your business name.
This is a great way to figure out what kind of vibe the name gives off, and if that is the atmosphere you want your business name to have.
Ask family, friends, and even strangers. Sometimes a fresh perspective from someone who doesn't know you or your business idea can be the final step before the perfect name comes to the surface.
Name Availability
When you have some viable options, or even as part of your searching process, it's time to check availability and make sure that the name you want to use isn't already registered by someone else.
Before you pick a name, make sure there aren't tens or hundreds of other businesses with the same or similar names. You can use our Free NUANS Preliminary Search to check.
You don't want to be one of the many coffee shops with some version of the word "coffee," "brew," or "bean" in your name. That's also a sign that your business name may not be as unique as you think.
Online Availability
Another factor to consider is the availability of your name online. You'll want to make sure that a domain and social media profiles are available for your business name.
Finding a business name that will also be a recognizable and unique domain name is a critical factor to consider if you want your business to stand out in the best ways.
When you create social media pages for your business, it will be easier for your customers to find you if your tags are similar to your domain name and to each other. This creates continuity for your customers.
If your business name has dashes and underscores on Instagram, and is spelled slightly differently on Twitter, searching for and connecting with your business can easily become complicated.
It will be hard to tell if all of these accounts are actually the same business.
This can result in losing customers before you can even get them to your website.
While your social media names don't have to match your domain name, try to make each media account handle as similar to the others as possible.
Make Sure You Like It
Even after considering all of these factors for your business name, make sure the final result is something you actually like.
This is your business, after all, and if you use a name you don't connect with and believe in, your customers won't connect or believe in it either.
You know the foundation of why you're building this business. Use that as a starting point to inspire your business name. The right name will come along soon enough.
When you're ready, you can learn the process of registering your business in Ontario.
Finding a Business Name
The process of how to name a business can be a long and laborious one because it seems like it should be simple. Remember to take your time and find a name that fits all the aspects of your business and allows for growth.
Finding a business name is only the beginning of your journey building a startup in Ontario. Find more tools and assistance by visiting our website.
---