The Top 8 Restaurant Advertising Techniques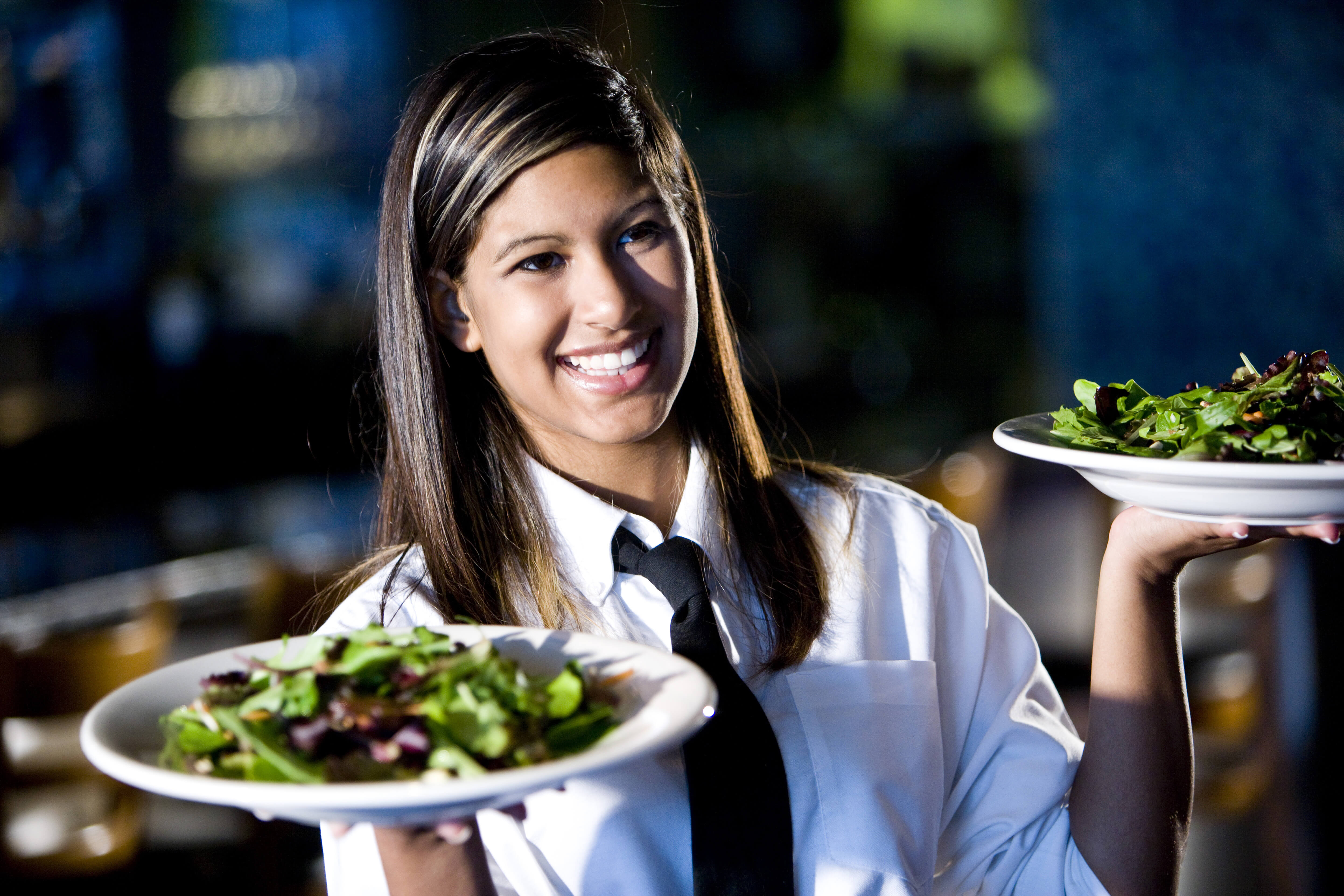 Did you know only 17% of restaurants close within the first year? Rather than the 90% as most of us have heard.
Not only that, but there is a trend showing fewer and fewer restaurants are closing their doors than ever before.
This is promising for all restaurants. But it doesn't mean it's time to neglect the power of advertising for your restaurant.
Let's take a look at 8 of the top restaurant advertising techniques.

1. Know Your Target Demographic
Get a clear idea of what type of people are most likely to frequent your establishment.
For instance, do you own a biker joint with a full bar that primarily appeals to a more boisterous clientele? Or do you run a quaint, quiet cafe and coffee bar most likely to attract college students and families?

Location is Everything
Know who you're talking to in your restaurant advertising. This can also inform you of where your promotional materials will be the most effective.
For example, college students and families are more likely to come in contact with advertising at a library or on social media than at a dog racing track. Take your advertising where your audience is.

2. Create Clear, Attainable Goals
Map out your restaurant advertising goals and create simple corresponding objectives.

Appeal to Your Target Demographic
One of your goals could be, "to reach the ideal customer ages 18-26". With this goal in mind, start identifying objectives to complete in order to achieve this goal.
For this age, you'll want to prioritize restaurant advertising on social media and blogs that appeal to this target demographic.

Spend Wisely
The key here is to save money wherever possible. You don't want to spend hundreds of dollars on advertising in a location where only 2 or 3 potential customers see it.

3. Establish a Realistic and Precise Budgeting Strategy
A good rule of thumb when it comes to allocating money for restaurant advertising is to think 80/20. Assign 20% to conventional advertising and 80% for digital marketing.

Conventional Advertising
Conventional advertising methods can include:
Directories
Newspapers
Magazines
Radio
Television
Billboards
Be sure to include your business name and website on all conventional advertisements.

Digital Advertising
Online marketing platforms can include:
Facebook
Twitter
Instagram
Snap Chat
Pinterest
Digital advertising can be in the form of Facebook status updates, Tweets, or posting pictures of your cuisine on Instagram. Just be sure to do at least one of these daily to maintain your online presence.
We'll discuss social media advertising in more depth in the sixth step.

4. Community Involvement
Sponsor local sports teams, events, charities, school programs and regional or global causes. And post pictures of your involvement on social media and in your restaurant.
You can invest in baseball jerseys for the team you sponsor, effectively advertising your restaurant. Or you can support local charity balls or commencement ceremonies.

Support Your Community and Advertise Simultaneously
These are all solid ways for you to both support your regional district and bring in clientele to your restaurant.
In whatever way fits you best, get involved with your local community. This aspect can be very important to many patrons of your restaurant.

5. Never Underestimate the Potential of a Simple Sign
Using the simplicity of the sign both inside and outside your restaurant can have profound results. And remember, you want to aim for the most memorable restaurant advertising possible.

Outdoor Menu Displays
Provide menus outside your door or in your window with as many foodie details as you can. A picture or two on the menu is even better. Entice the reader.

Send Them Home With One
Give your customers menus to take home with a small magnet. This increases the likelihood that they'll stick it to their refrigerator for family and friends to see.

Online Menu Postings
Be sure to post your menu online too. And include as many images as possible.
You know the feeling when your mouth begins watering when you see images you can taste. Your customers feel the same.

To-Go Boxes, Freebies and Merchandise
Place your logo or restaurant name on your business' to-go containers. Also, advertise on your cups, receipts and table tents.
If you're in a position to invest in freebies, then cover them with advertisements as well. You can also sell or give away T-shirts, sticky notes, magnets and hats with your restaurant's name on them.

The Exposure Principle
Studies have shown that merely the repeated exposure to the same name or image is enough to inspire desire and likability. This means you really can't have too much restaurant advertising.

Training for Staff
Hold periodic staff training to teach your servers and hostesses how to do soft up-selling to patrons. And be sure to model this behaviour when you're in your establishment.

6. Have an Impressive Online Presence
Your website is your foundation for all of your online marketing. This is where you'll want your potential customers to come to when they need to know anything about your restaurant.

Website Design
If possible, offload your restaurant's website design to a skilled professional website designer. The placement of words and images is very important. The many choices of colours and the content all have the potential to make or break the success of your restaurant advertising.
Promote your website on every piece of advertising you offer. From cups to T-shirts, ensure that your website is on all promotional goods.

An Engaging and Consistent Blogging Presence With Solid SEO Practices
Foodies love to read about food. And they love to see images of beautiful culinary creations. The more creative and aesthetically pleasing you can get in your blogging, the better.
If possible, assign weekly blogging to a specific person who knows the ins and outs of blogging. You'll want a person who knows strong Search Engine Optimization (SEO) strategies.

SEO Strategies
A few of the strongest SEO strategies are:
Including a keyword in the blog post that's most likely to be put into a search engine such as Google
Containing backlinks to your restaurant's website with a few helpful non-competition external links
Focusing on topics your potential clientele care about (specific causes, cooking materials, recipes, etc.)
Social Media
Whether you're the sole proprietor or have a general partnership, you'll want to have a strong social media presence incorporated into your restaurant advertising.
Advertising on Facebook, Twitter, Instagram and Snap Chat are all sure-fire ways to bring in business. Especially if your identified ideal customers are millennials.

Alternate Platforms Equally
Tweet, write Facebook statuses and post tasty photos at least every other day. You can alternate your social media presence among the platforms. But be sure to give each equal time and attention.
Remember, in this digital age, people's attention and memory spans are more limited. If your target customer doesn't hear or see anything from your business for a few days, you'll likely fall off their radar.

Restaurant Reviews and Establishing Local Credibility
Be sure to show your presence on restaurant review sites and local listing directories.
Local Food Contests
Enter as many local food contests as you can. Prioritize the contests where the winners will have their establishment written up in the local newspapers.
Join an Organization
Become a member of local business organizations. And prepare press releases for local:
Magazines
Businesses
Newspapers
Schools
This will help spread the word throughout your community that your restaurant is ready for customers.

7. Respond to and Connect With Your Customers
In addition to an impressive online presence, you also want to connect with your clientele. Encourage them to see you as a human being first and business second.

Answer Questions and Comments
If a potential or current customer posts a question or comment to your restaurant's blog, respond within 24 hours. This allows your customers to connect with you on a more personal level.

Share the Process
Post online videos giving your viewers the step-by-step process of preparing their food in your restaurant. Show them how the food gets from the farm to their plate.

8. Follow the Online Buzz
There are monitoring applications and alerts you can use to follow what people are saying about your restaurant or cuisine on the web. You can also use these apps to track your competition.
This is important to be aware of for 2 main reasons:
If it's negative talk or reviews, you can immediately respond to complaints and make up for any mistakes.
If it's positive talk or reviews, you'll want to be prepared if a particularly sensational review brings throngs of customers to your door.
Following your competition can help you avoid common growth challenges as well. And you'll know what works and what doesn't work for them.

Prime Restaurant Advertising Techniques
You know your restaurant's good. Now, you just need to let others know. With these 8 marketing techniques, you can do just that.
If you're ready to fill up your lobby, get started with effective advertising right away!
---