How To Turn Your Small Scale Business Into A Thriving Enterprise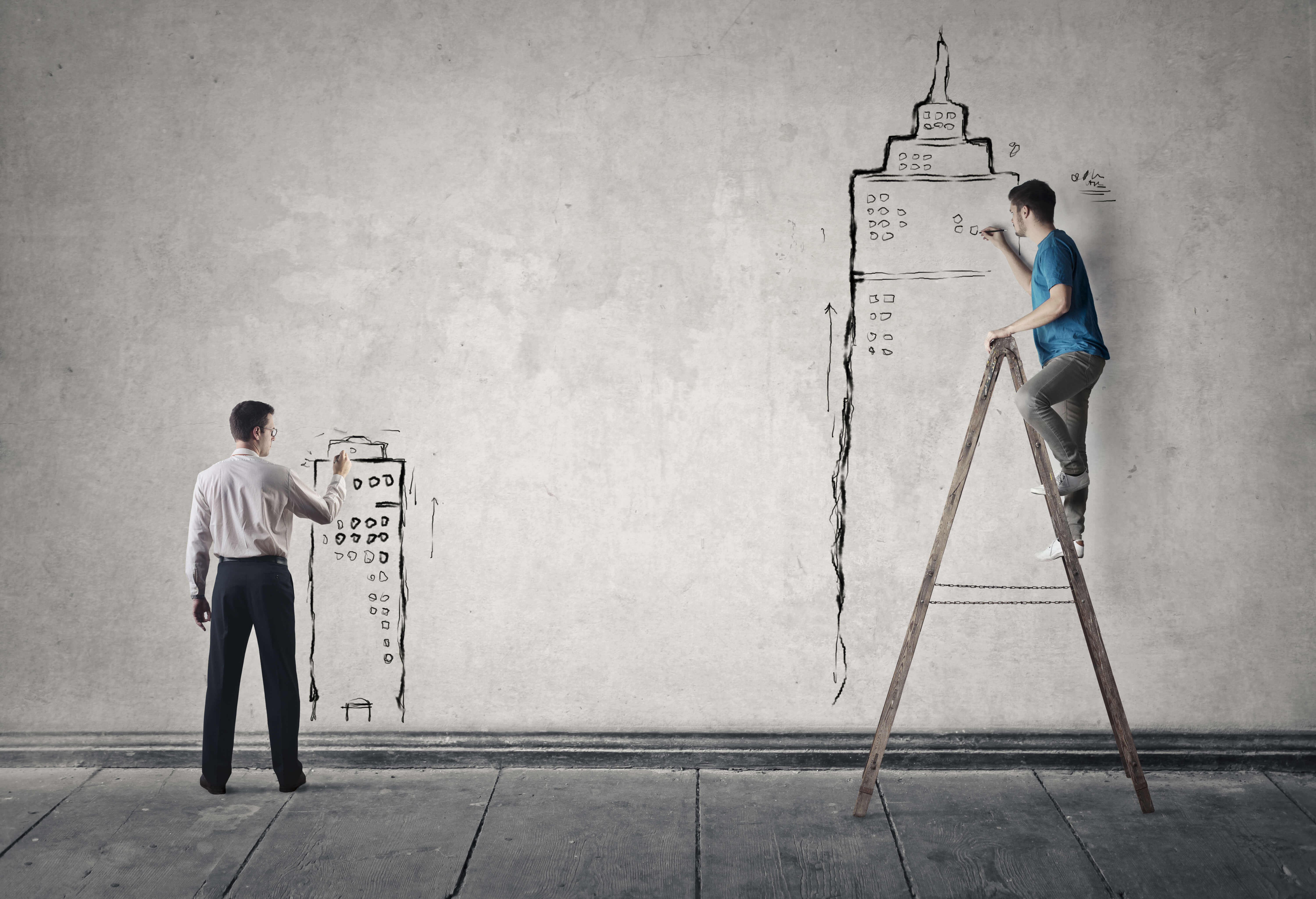 If you've already launched a successful small scale business, one great way to ensure your future success is to grow that business into a successful brand.
Growing your business into a thriving enterprise opens up opportunities for expansions. This can help to launch you and your business into a financial success.
If you're ready to start growing your small scale business into a successful brand, keep reading.
You'll learn some essential steps and tricks that you'll need along the way.

Build A Solid Website
For the first time in history, online shopping surpassed brick-and-mortar stores to take the majority of sales in 2016.
On average, 51 percent of all shopping is now done online, and that number continues to grow.
This move to the web is occurring in other industries as well.
People are scheduling an increasing number of appointments with doctors, lawyers, and more, right from the web. Web surfers look for movies and other entertainment online, rather than in stores.
Regardless of the type of small scale business you're running, you need a solid website. Without one, you could be missing out on a huge percentage of potential leads and customers.
A solid website includes several elements.
Consider professional, high-quality web design. This will give your site a professional appearance and make it easy to navigate.
Ensure that your message, or what makes you unique, is clear. You'll need to list your products or services, and make sure that your contact information is easy to find.

Invest in High-Quality Content and SEO Services
Building a solid website isn't enough.
If you want to reach an online audience and target local customers, you'll need high-quality content and SEO services.
SEO, or search engine optimization, are strategies that target the algorithms used by search engines to rank websites. By investing in SEO services, you'll be helping to boost your website's rank on Google and other search engines.
This means that when a web surfer runs a search for keywords related to your business, they'll be more likely to land on your website.
The high-quality content is where these SEO strategies will be implemented.
Many small scale business owners underestimate the importance of quality. They focus on packing in keywords, and end up with content that is poorly written or irrelevant.
Remember that getting customers to your website isn't enough. Once they land on your site, you'll have seconds to make a good impression if you want them to stick around, learn about your business, and buy something.
If they aren't impressed with your content, they'll likely look elsewhere for the products and services that they need.

Develop A Cohesive Brand
Growing your small scale business into a successful enterprise requires you to build a cohesive brand. This needs to be recognizable to your customers.
Start this part of the process early, by implementing a cohesive brand right from the start of your new business.
This includes creating a logo that you can use on your website and on any print resources.
Your brand will also include certain colours or typography that you use in your business' materials. It even includes the language that you use on your website.
When it comes to creating a successful brand, it's important to remember that less is more. Keep your designs, colors, and language simple. This increases the chances that your customers will recognize your business.

Provide Stellar Customer Service
If you aren't offering stellar customer service, you'll never be able to grow your small scale business into a thriving enterprise.
That's because customer service is ranked among the top priorities that consumers look for when choosing a business to buy from. It's so important that one study found that 55 percent of consumers are willing to pay more for a guaranteed good experience.
Ask for feedback from your customers, and then put that feedback to use.
Pay attention to any online reviews you're receiving. If something goes wrong with a product or order, do everything you can to make it right.
It's far easier to sell to consumers who have already bought from you than it is to sell to new customers. Providing excellent customer service will help generate repeat customers.
It can also go a long way towards helping you grow your business.

Diversify Your Products Or Services
Another important step in growing your small business is expanding your products and services.
If you only ever offer a single product or service, you're decreasing your chances of consumers making repeat purchases.
Offering new solutions, or improved solutions gives consumers something new to buy. Not only can this lead to increased sales, but it can also help you to diversify and expand the scope of your small scale business.
Make sure that you take this step gradually. Adding on too many new products or services at once can be costly, and may not equal an immediate return on investment.

Find Low-Cost Marketing Solutions
Advertising is important for growing any business. But investing in the right type of advertising is important as well.
While your business is still small, many major marketing tactics will eat up all or most of your budget right away. This leaves you with very little advertising and no money for increasing it.
This is where low-cost marketing solutions come in.
Social media accounts can be a great, low cost or even free way to market your small business. Facebook and Twitter are obvious choices. But Instagram, Pinterest, and even LinkedIn can be great marketing opportunities as well.

Expand Your Market
One obvious step to growing a small business is expanding the market.
If you operate a brick-and-mortar location, this means opening up new locations in different areas.
But even if you operate online, you can still expand your market.
Think of ways to market your products to a demographic or region other than your main one.

View Your Employees As An Investment
Perhaps you are the only employee of your small scale business now. Maybe you have one other staff member who helps out.
Regardless of how many people are working for you, treating your employees as investments, rather than labour, is essential. And can go a long way towards helping you grow your business.
If you treat your employees poorly or don't pay them a fair wage, you won't get high-quality work out of them. This can reflect on your business, especially if employees interact with customers.
Treating your employees well, and realizing that working for you is a stepping stone in their future as well, will greatly benefit your business in the long run.
You'll end up with happy, caring employees who are invested in the success of your business, and who will want to help you grow.

Create A Rainy Day Fund
Many small businesses fail when the money runs out, either during off-season times of the year or when unexpected expenses arise.
Help ensure that your business survives the unexpected by setting up a rainy day fund that you can fall back on.
This money can help to pay rent or pay your employees.

Look For Technology Solutions
There are a wealth of free or low-cost technology solutions available on the web that can help you take your small scale business to big-time success.
Use payroll and banking apps to keep track of your finances, invoices, and to pay your employees.
Use bookkeeping resources to see what areas of your business are costing you. That way you can look for ways to improve or to divert money to other areas that help your business grow.
If you meet with clients or employees, use an online calendar and sync it to your cell phone to make sure that you never forget an important meeting.

Conclusion
Growing your business into a thriving enterprise may not be an easy task, but can be a rewarding experience.
If you're ready to start growing your small scale business ensure your business has a solid foundation and look to maximize your resources.
By applying some of these tips, and executing a well structured plan, you'll be well on your way to growing into a thriving enterprise.
---